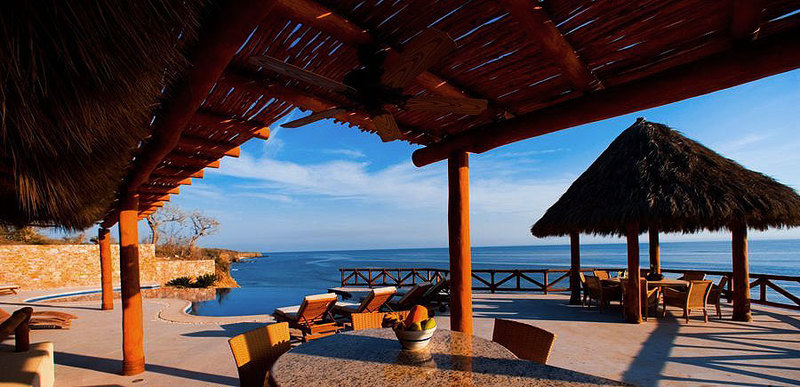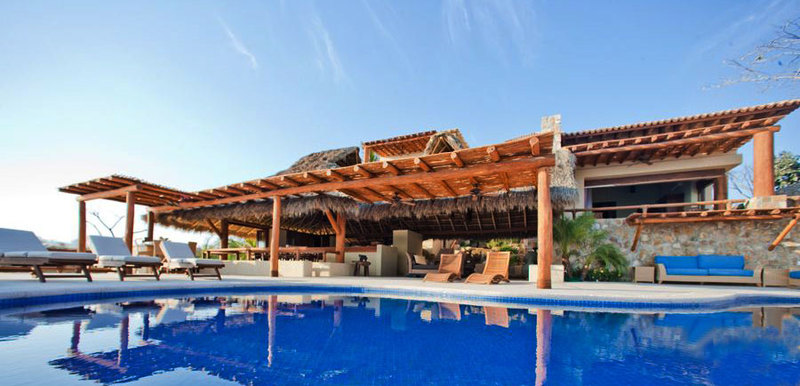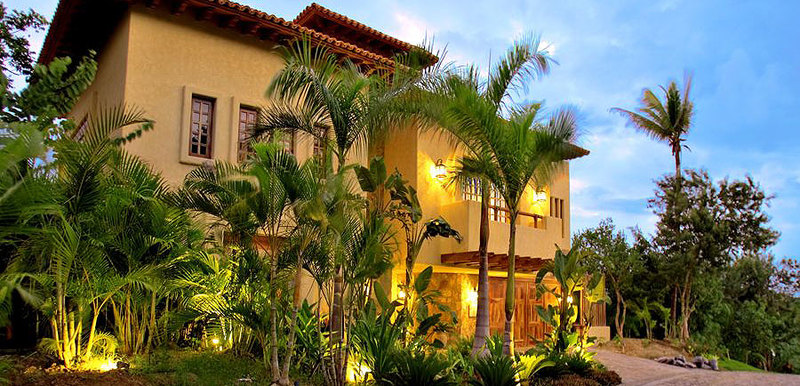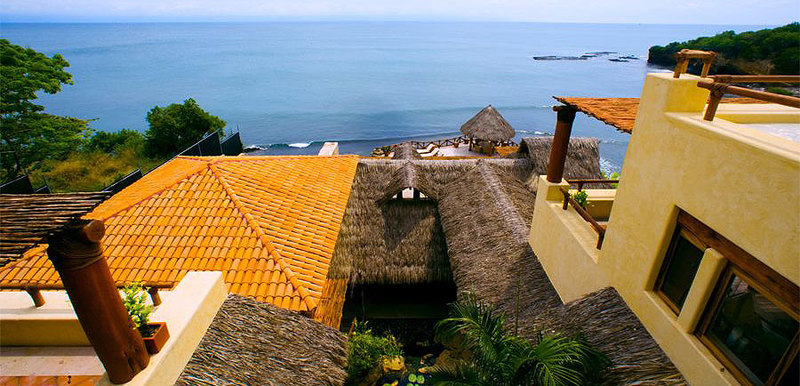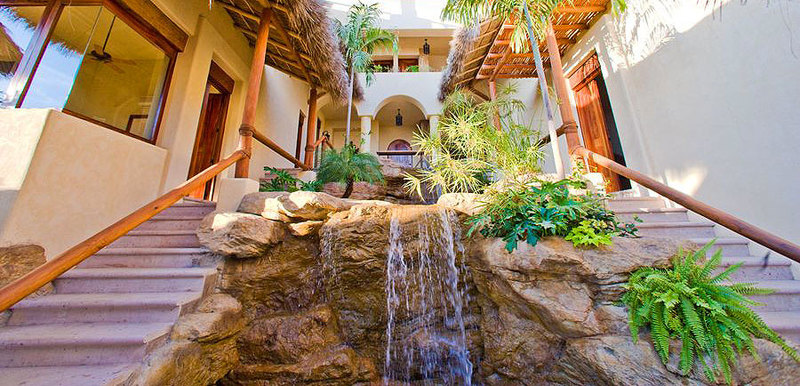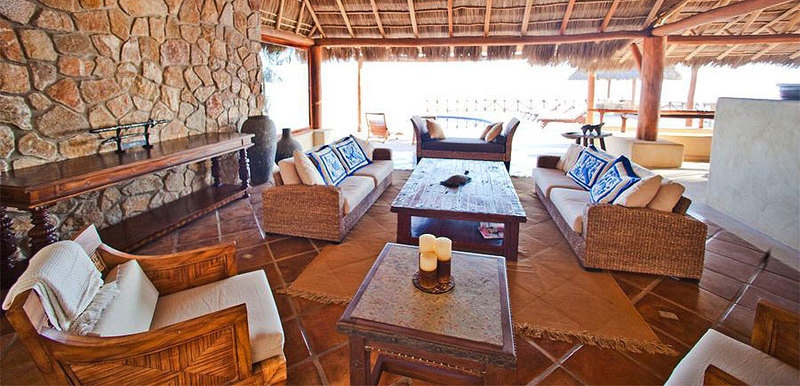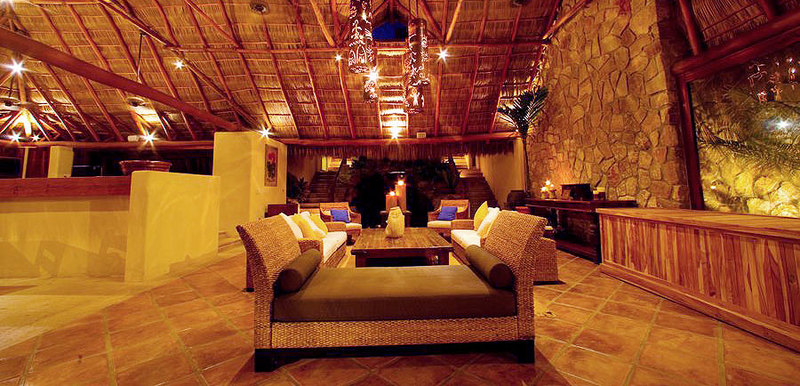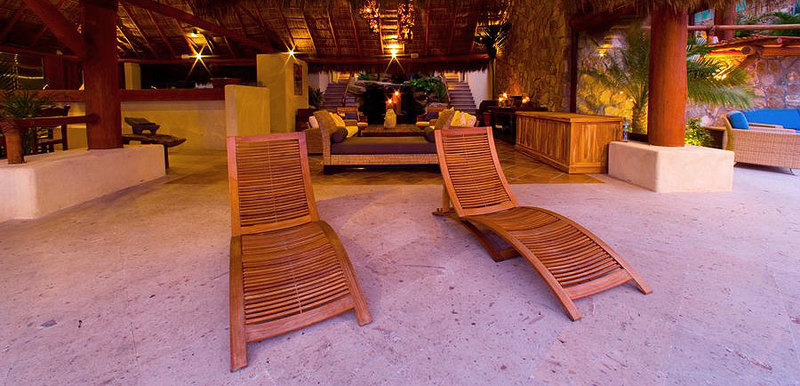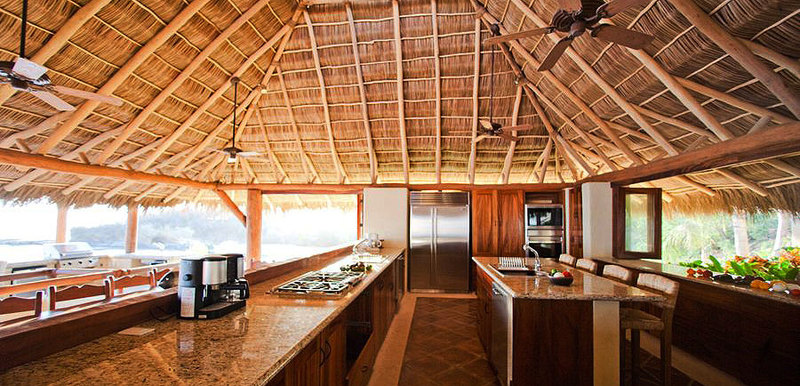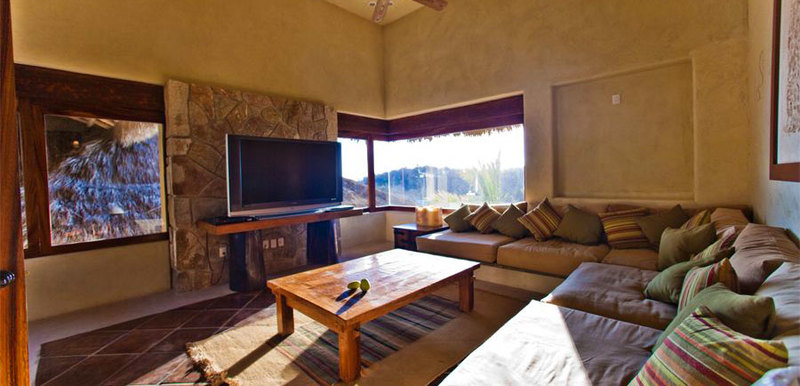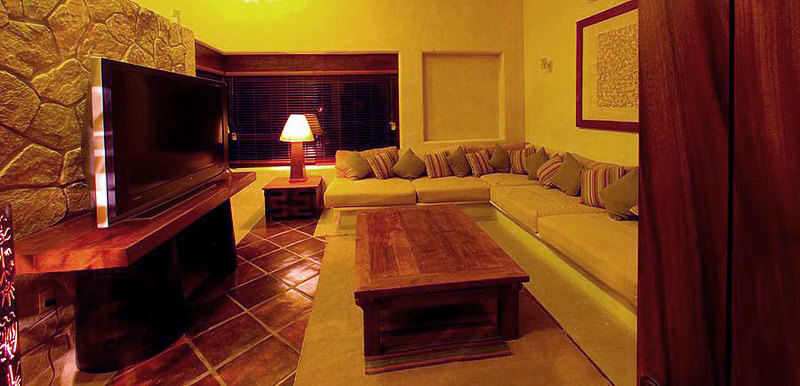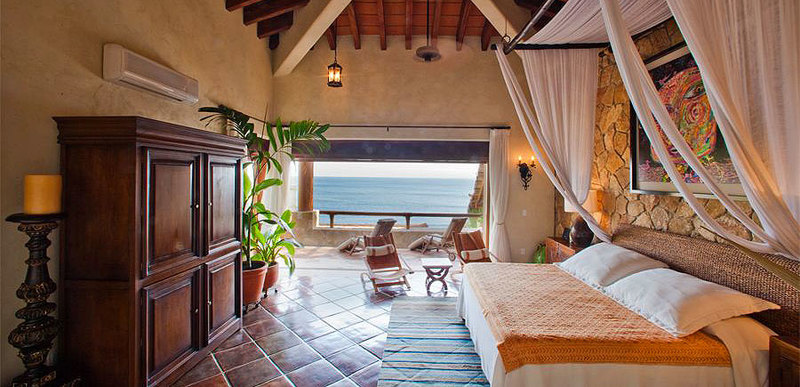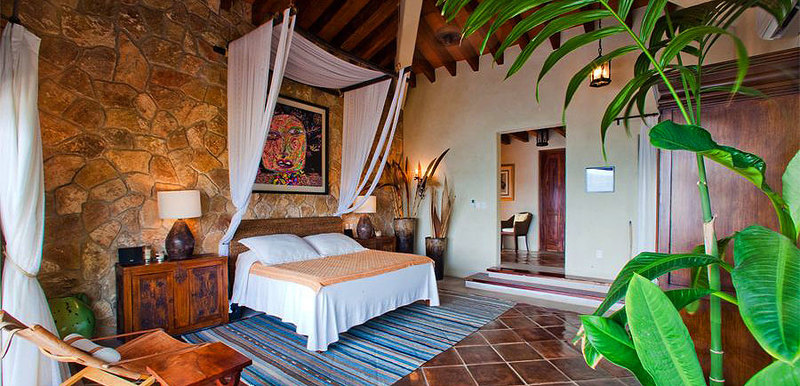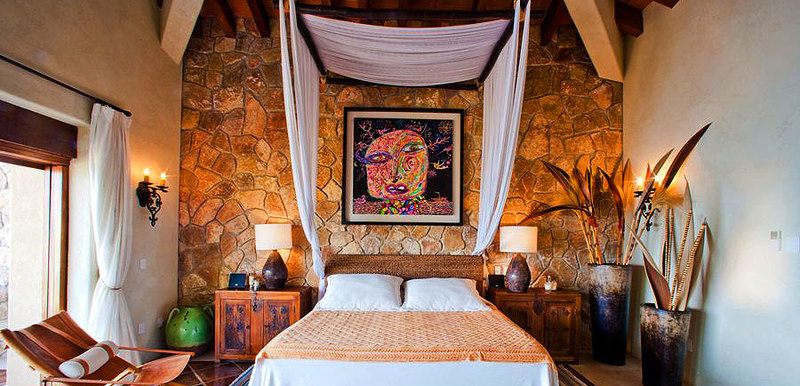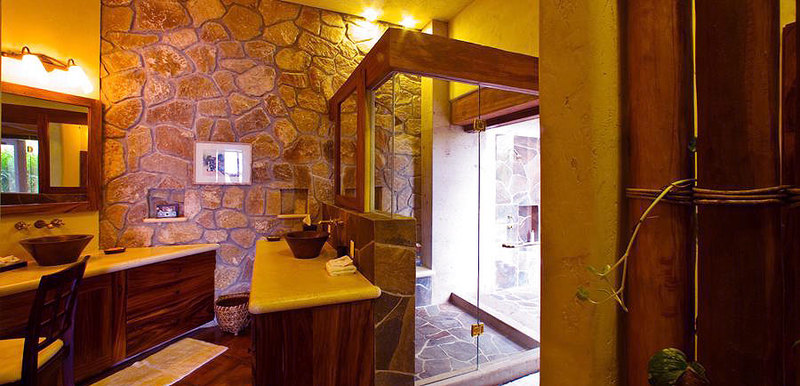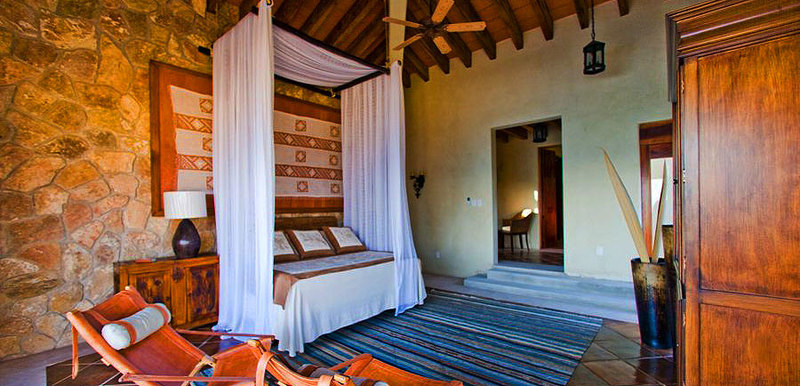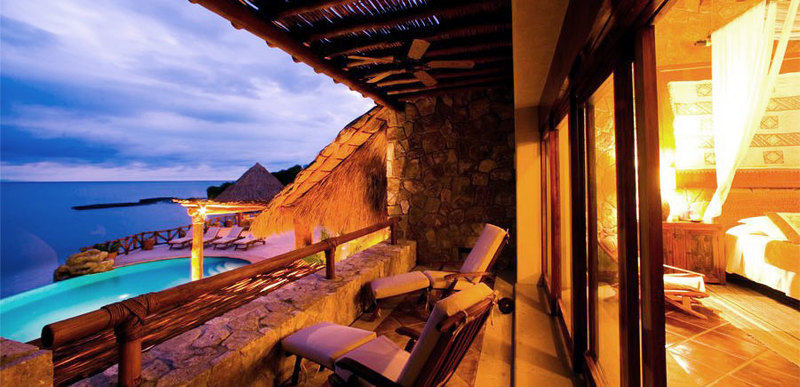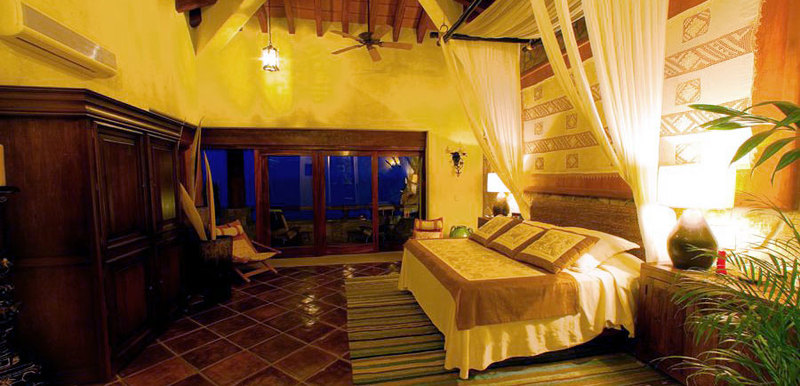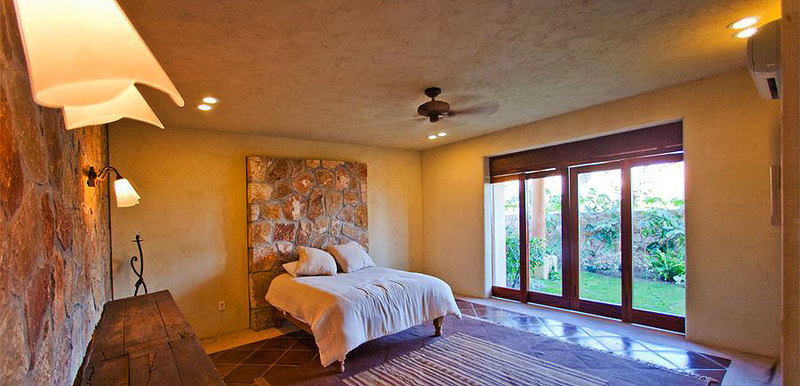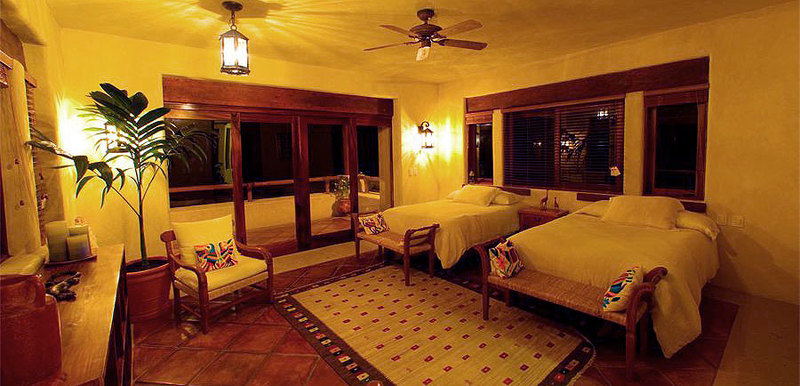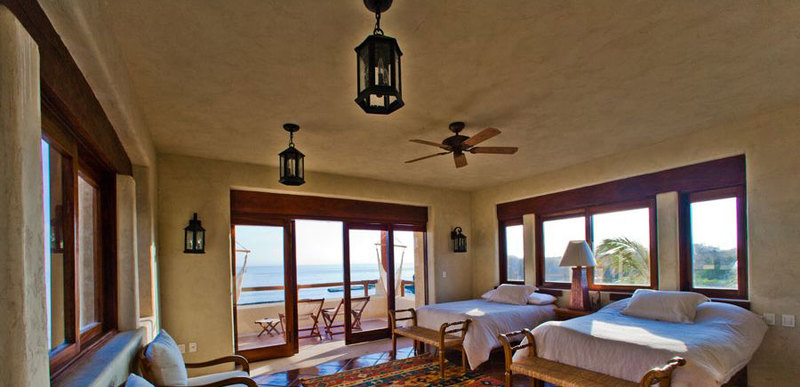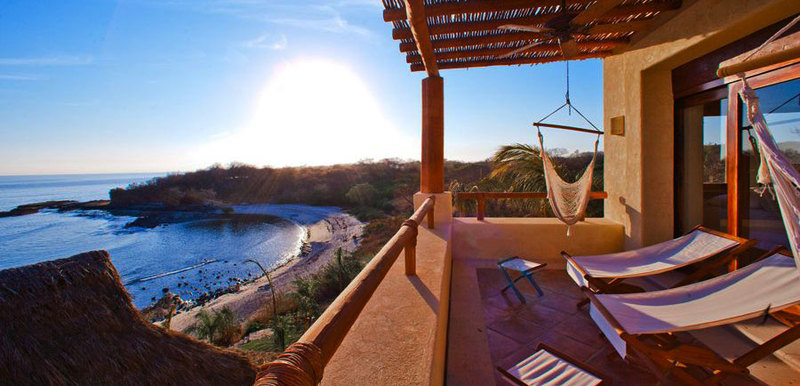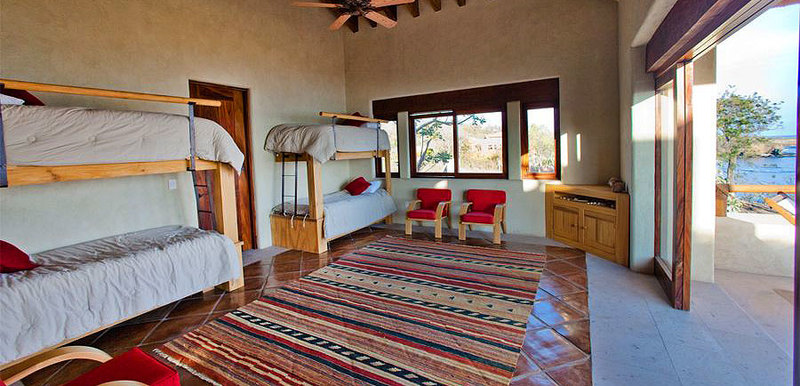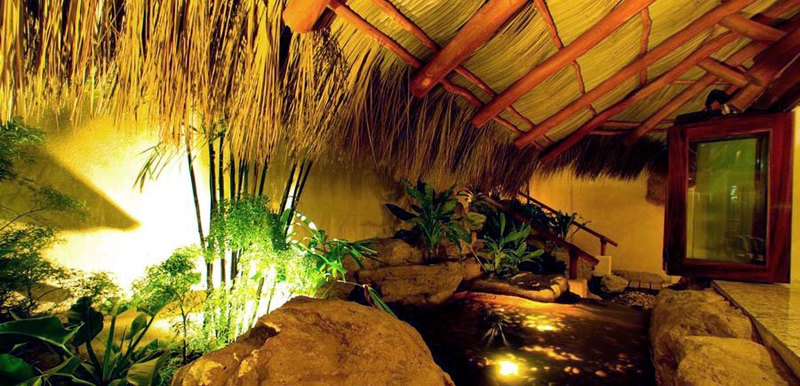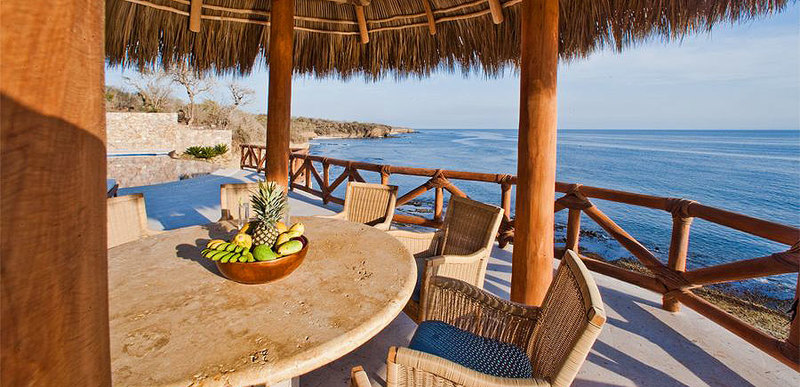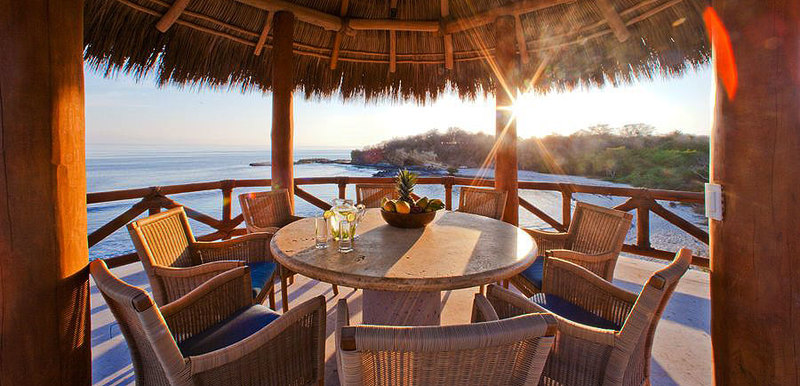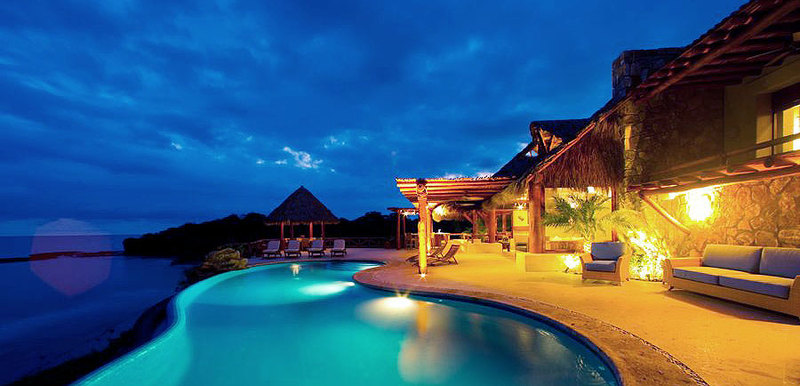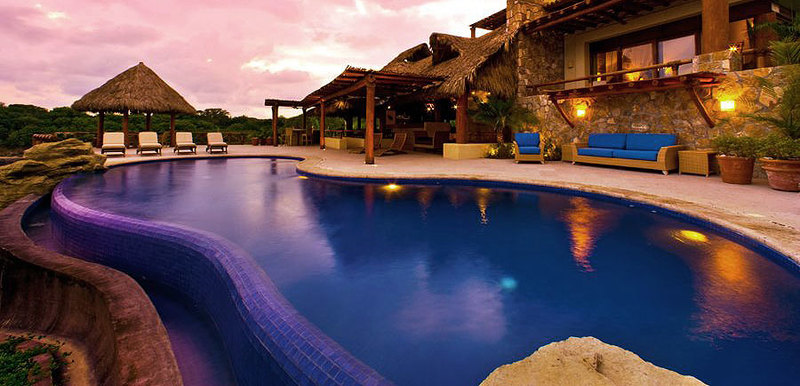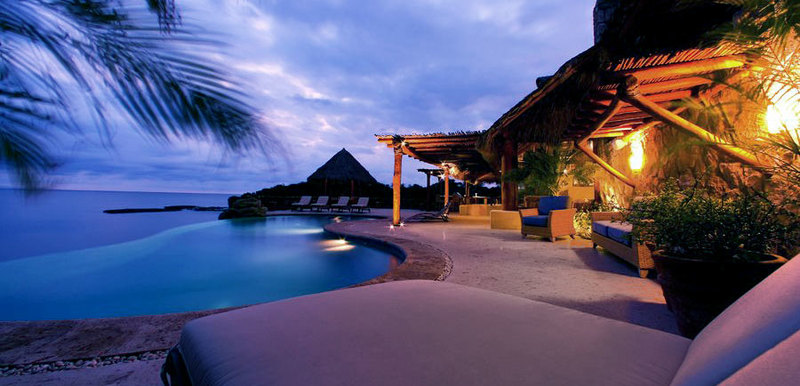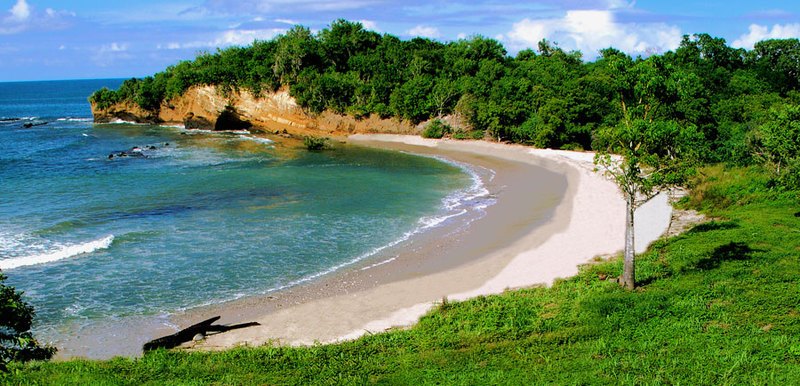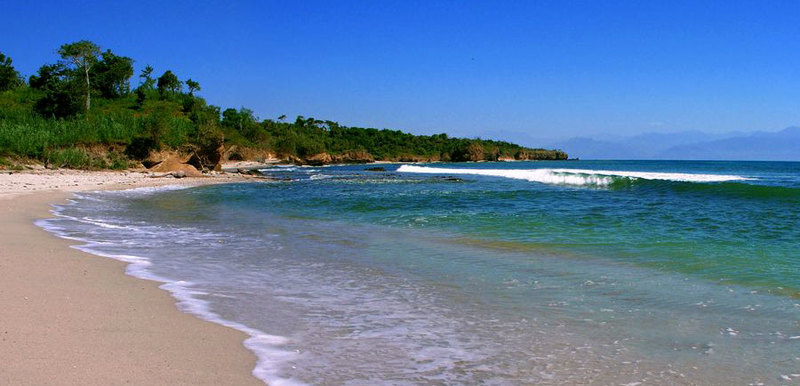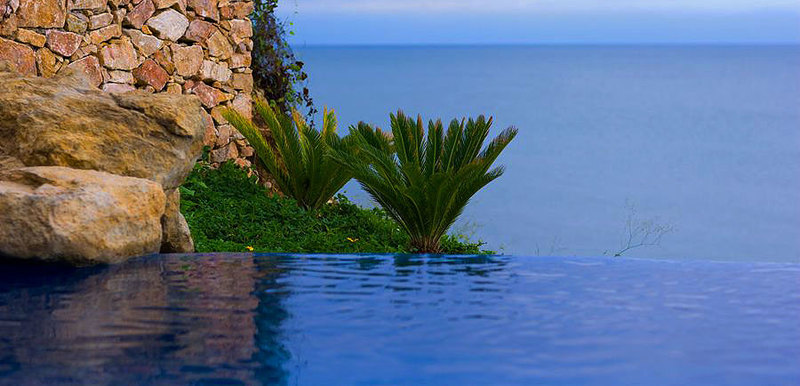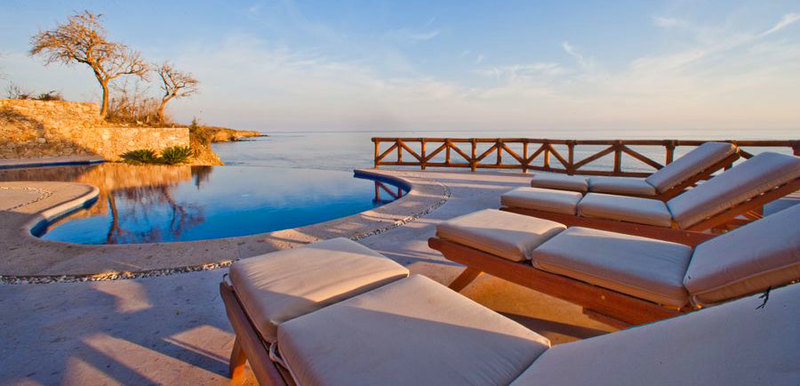 Perched thirty feet above the Pacific and overlooking the most stunning cove on Punta de Mita, you will find the luxury of Villa Cascadas. Located less than ten minutes from the acclaimed Punta Mita resort, the residence commands a 180 degree view of the Bay of Banderas; from Puerto Vallarta in the east to Cabo Corientas and the Pacific to the west.
This spectacular villa was finished to the highest standards in 2006 by the renowned builder Juan Pablo Stone of Stone Contractors. The design by Vallarta architect Luis Manuel Carcamo seeks to maximize the beauty of nature in 10,000 sq ft of living space spread over five levels. The interior courtyard is dominated by a three level waterfall cascading from the entry to the living room. The living room itself opens directly on to the large patio and pool which dramatically disappear into the ocean beyond. Each of the five bedrooms has a full bath en suite and a private terrace or garden patio. Dining is either at the 12 person table in the dining room or alfresco under the patio palapa overhanging the bay. After dinner, finish your cocktail while wondering out on the patio to gaze at the endless stars and the lights of Vallarta, sometime you are even lucky enough to see the fireworks.
During the day, you may be as active or relaxed as you wish. The patio surrounding the large pool offers sun and shade for those wanting to lounge and read. Our private stone steps lead to one of the most intimate and scenic beaches in Mexico. At low tide, beach comb for shells and sea glass, search the tide pools for treasure, or wander a few kilometers down to watch the locals surf. Step into the water for spectacular snorkeling or when there is swell, a world class wave. Other activities which can be arranged close by include; golf, tennis, renowned sport fishing, spear fishing, whale watching and adventure activities such as zip-lining.
The villa has a welcoming yet unobtrusive staff to take care of your needs. Included in your stay will be a spectacular daily breakfast and dinner. This could include fresh fruit and huevos rancheros in the morning to shrimp rellenos or grilled fish in the evening. Serafina is an exceptional cook (published in a cookbook in the United States) and her sauces are without peer. Clemente is the perfect host with a penchant for making your favorite drink; from the best margarita to the most exotic tropical cocktail. Your room will be freshened daily by the ever discreet Imelda.
Amenities
5 baths
Air conditioning
Pool
Jacuzzi
Internet: High speed wireless
Phone
Staff: 4
Media Room
DVD Player