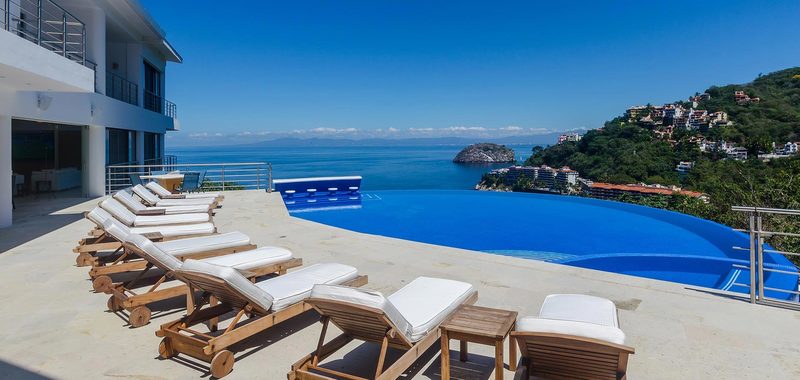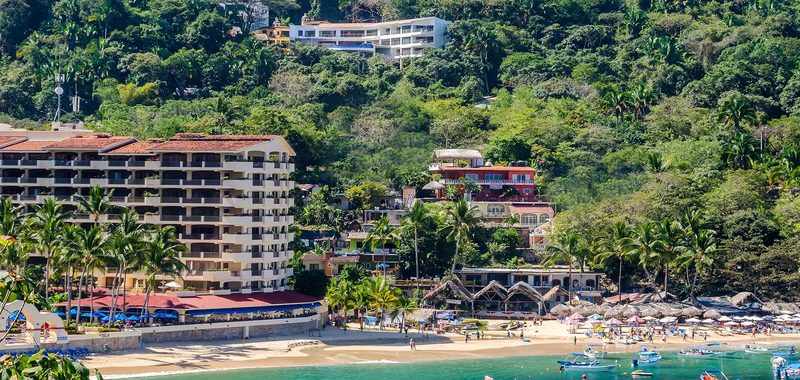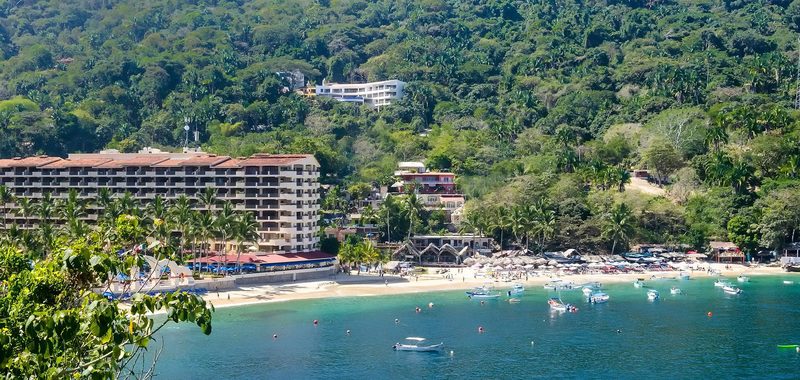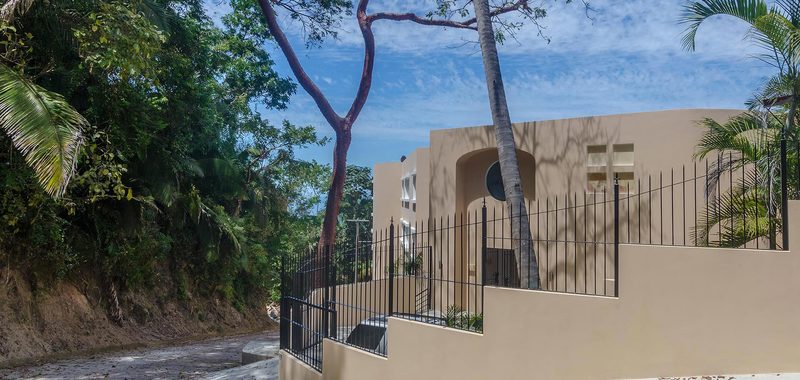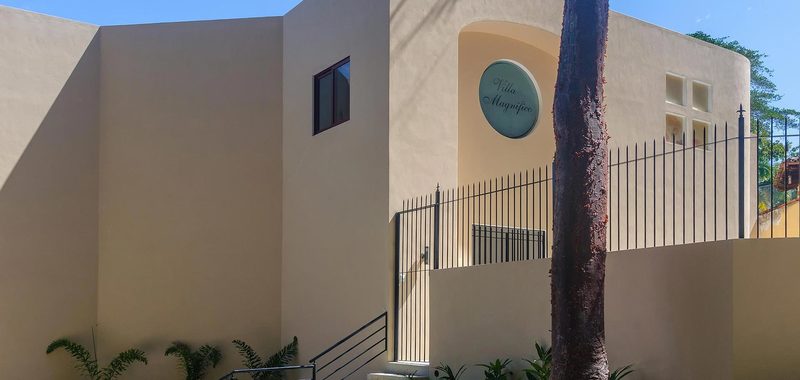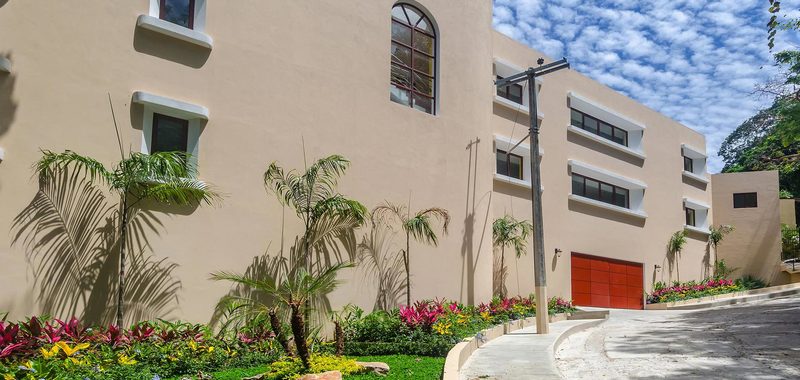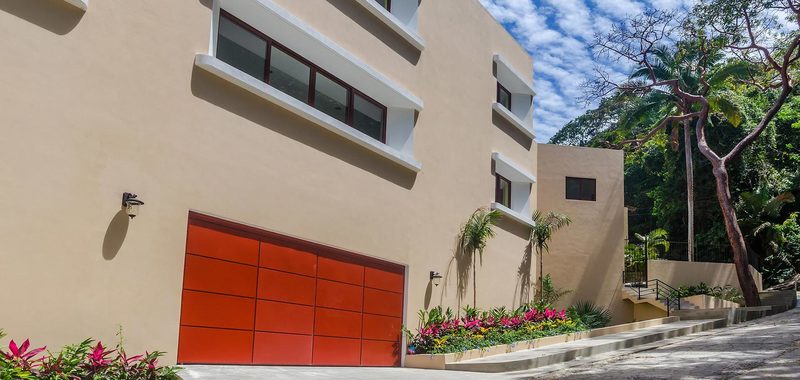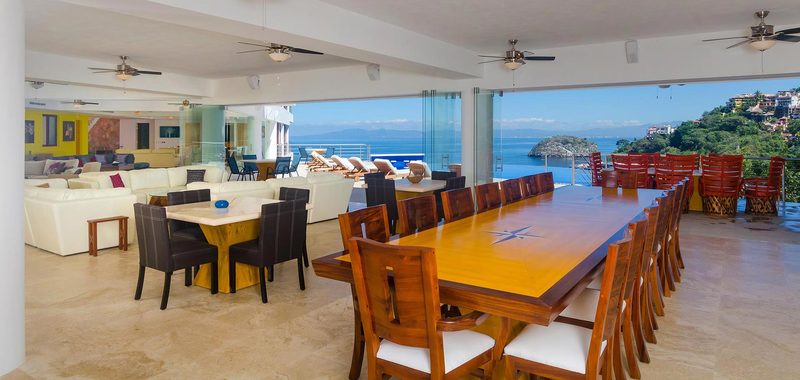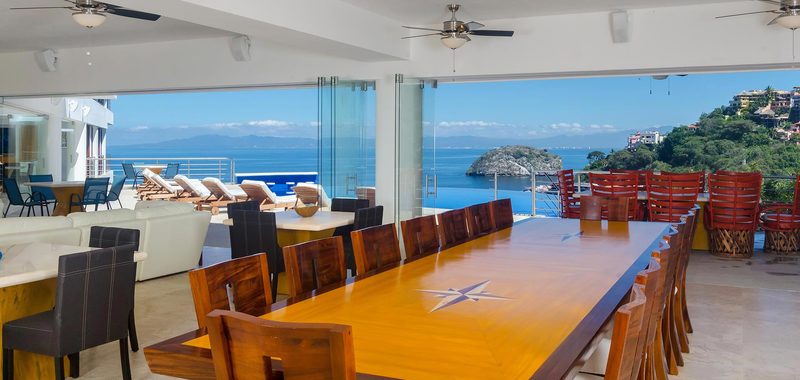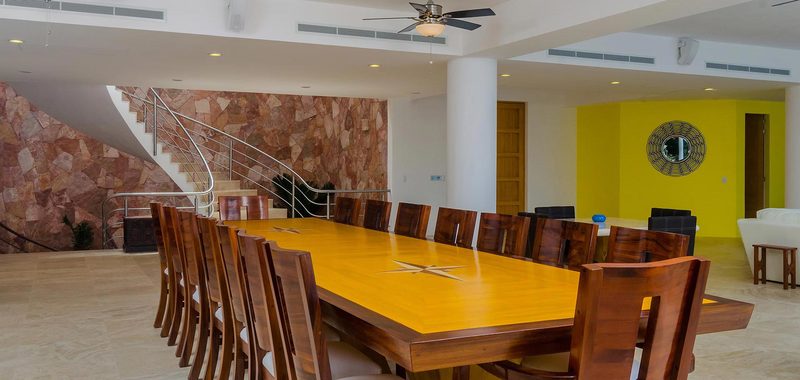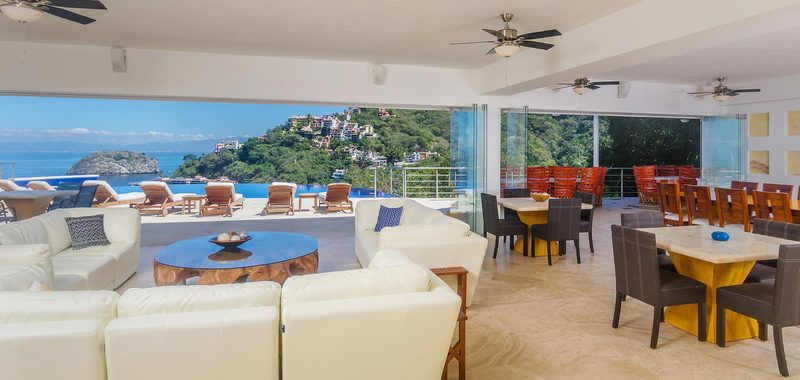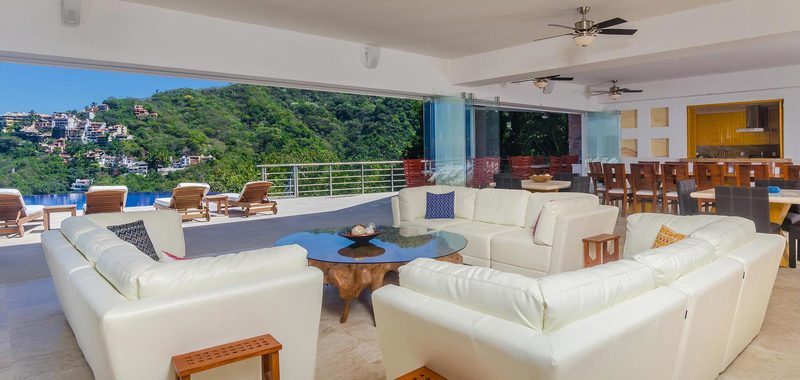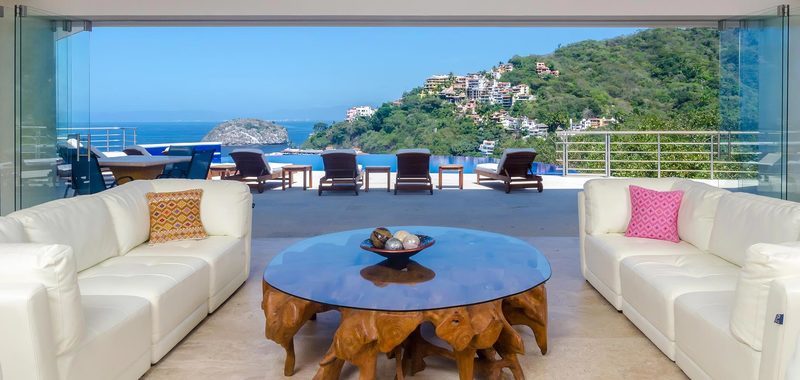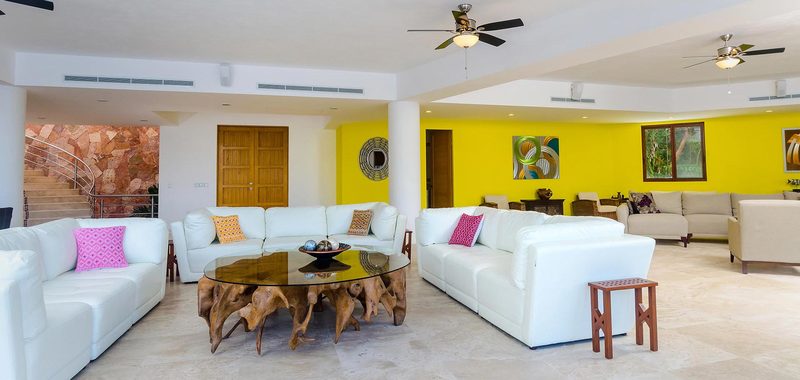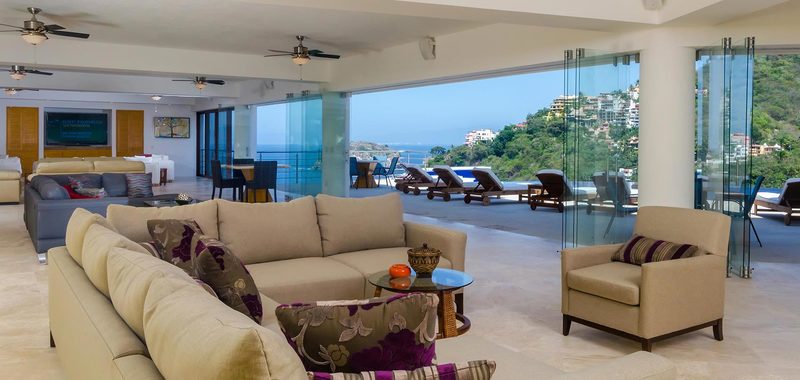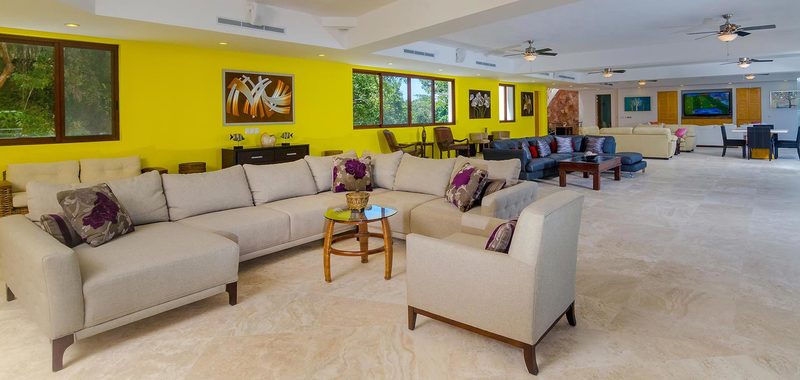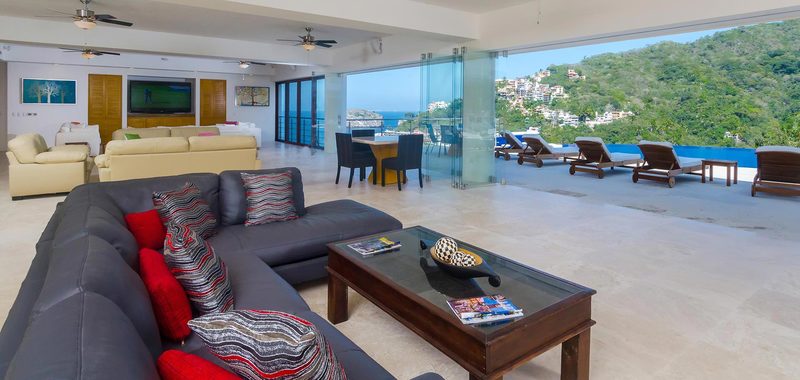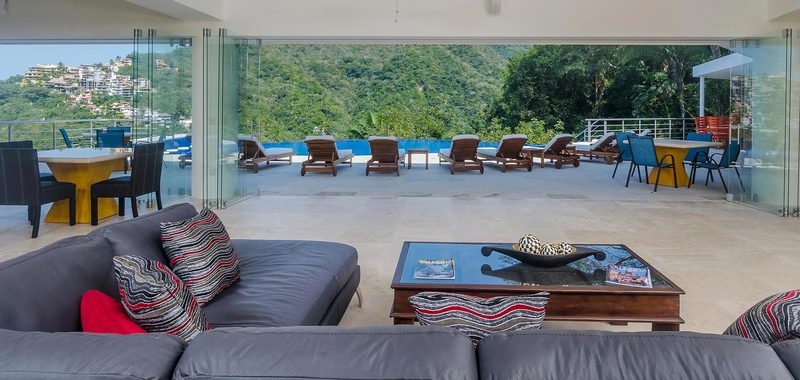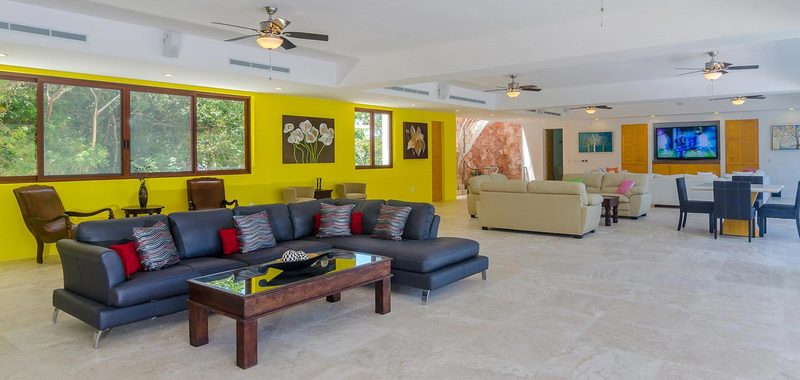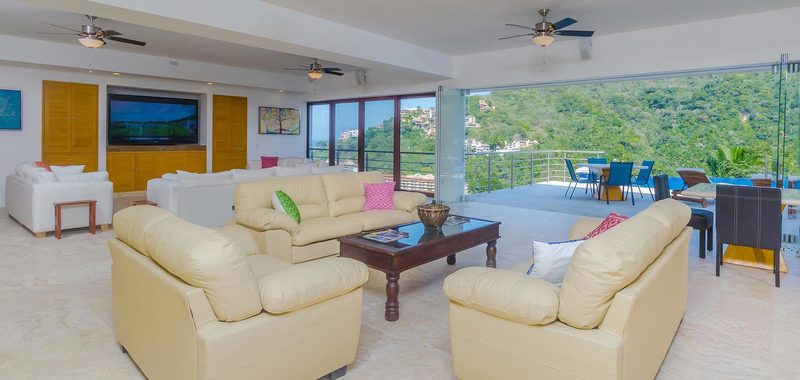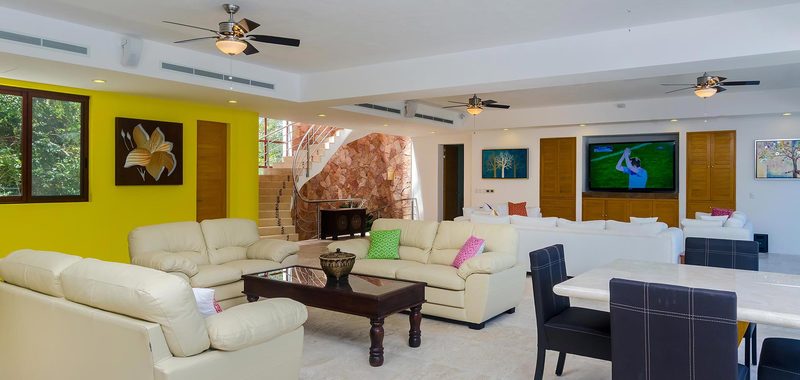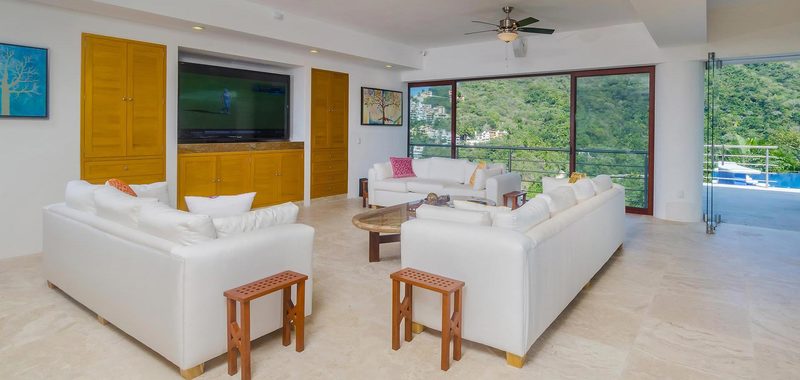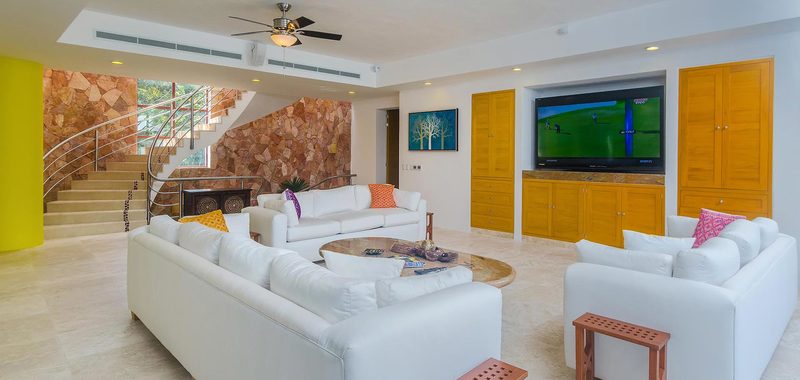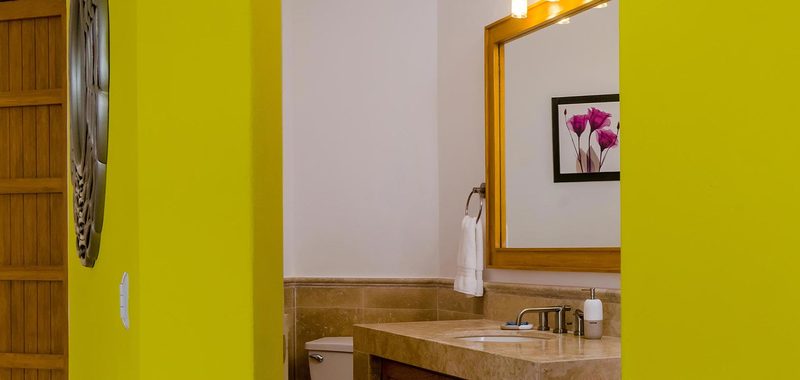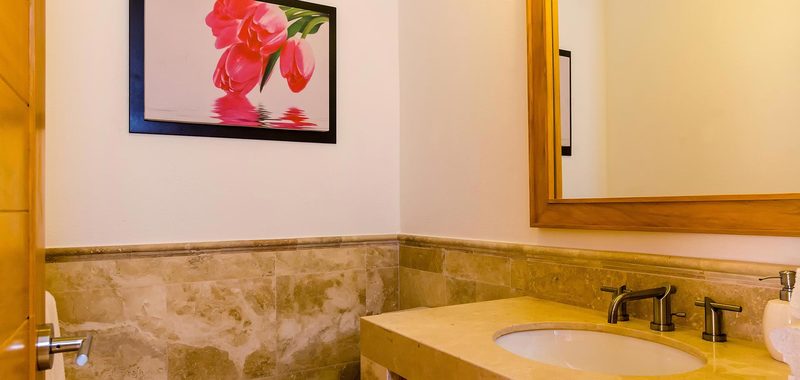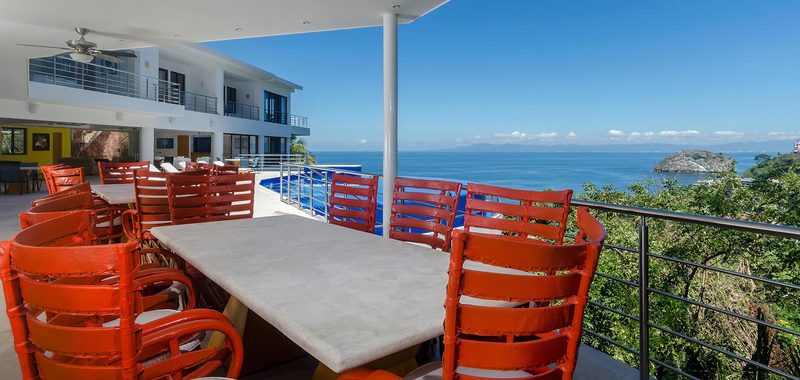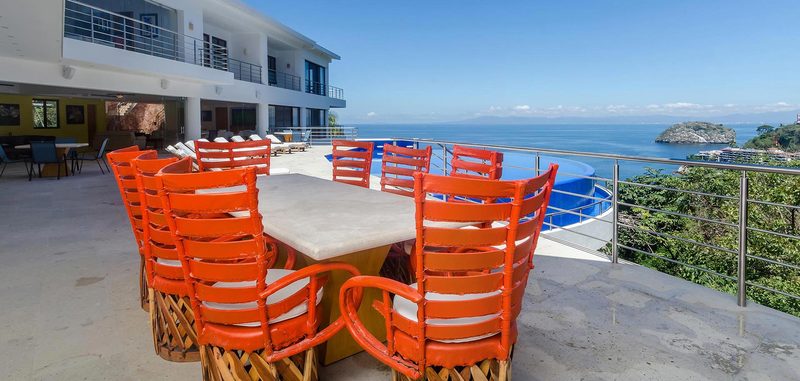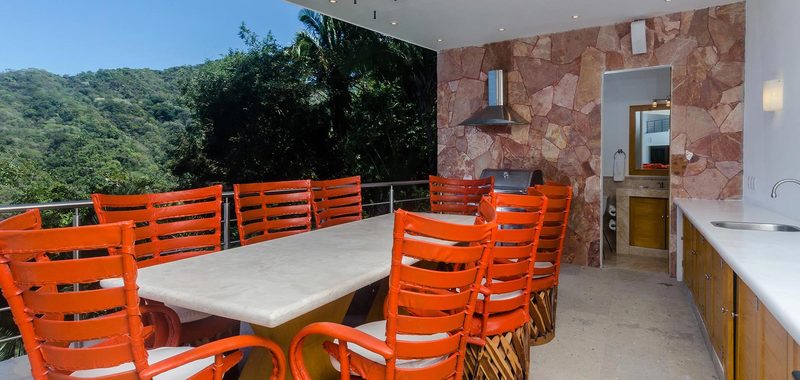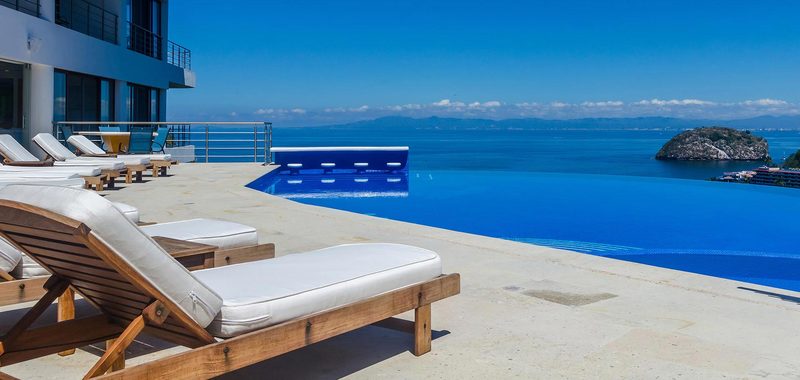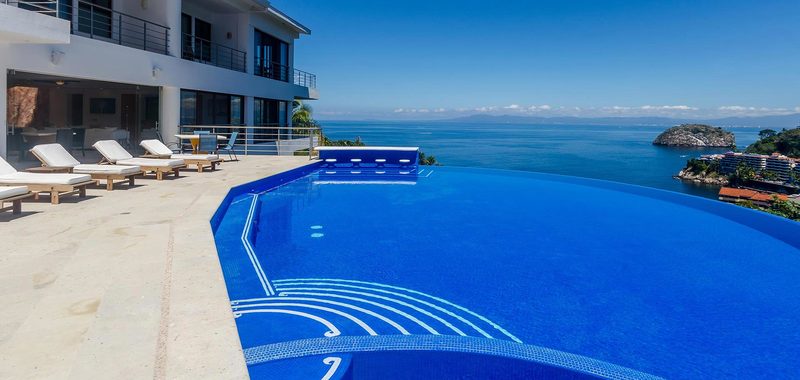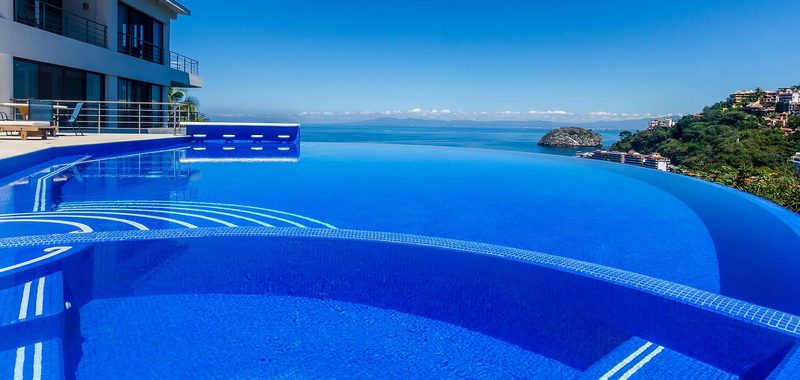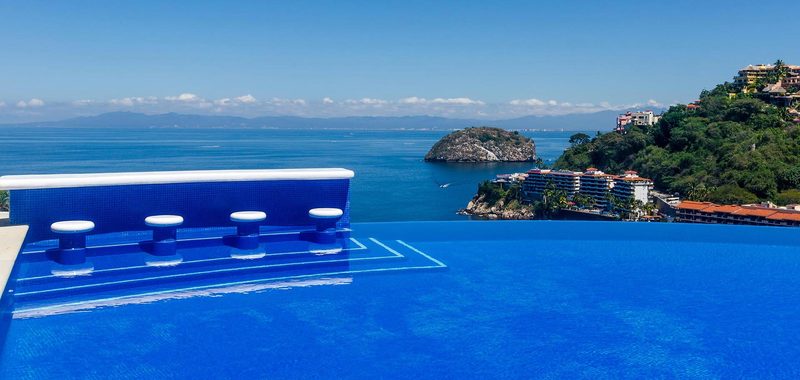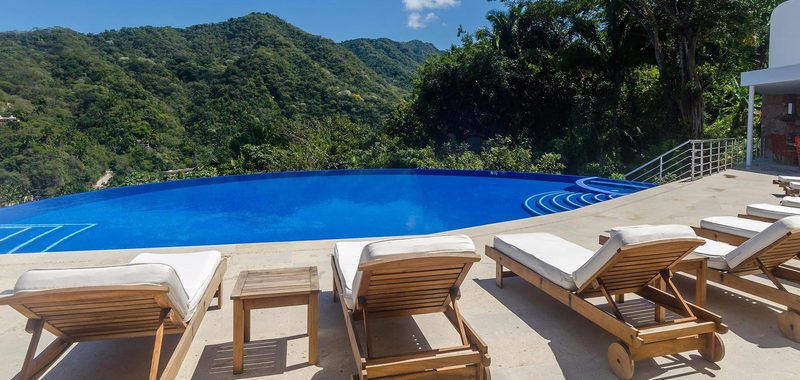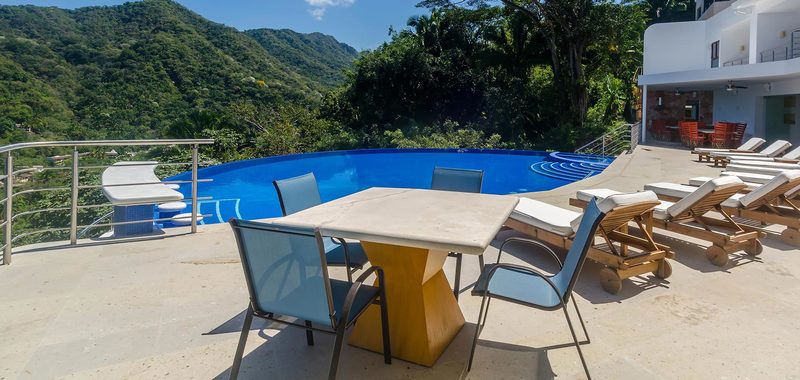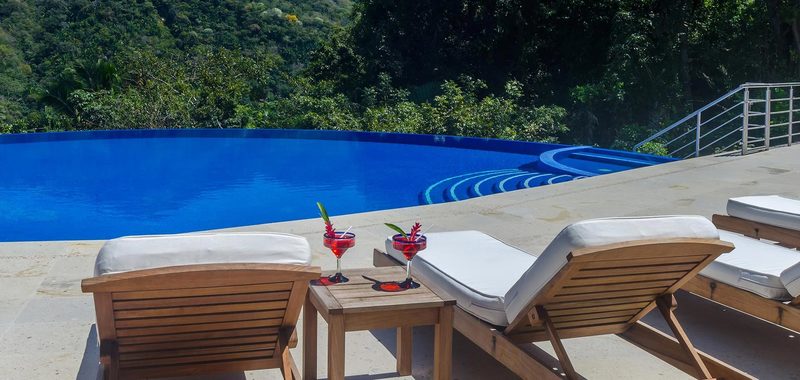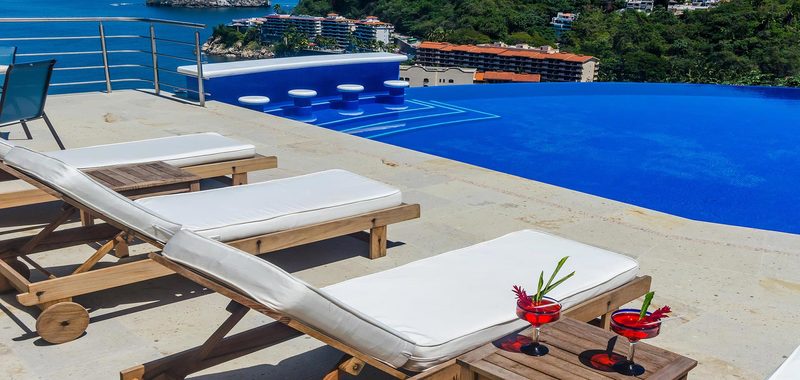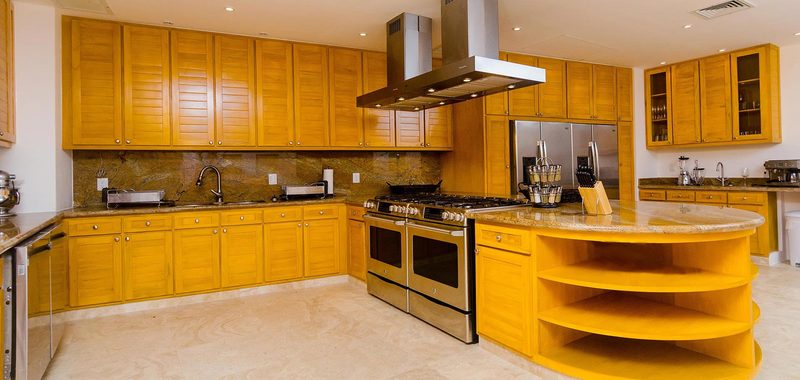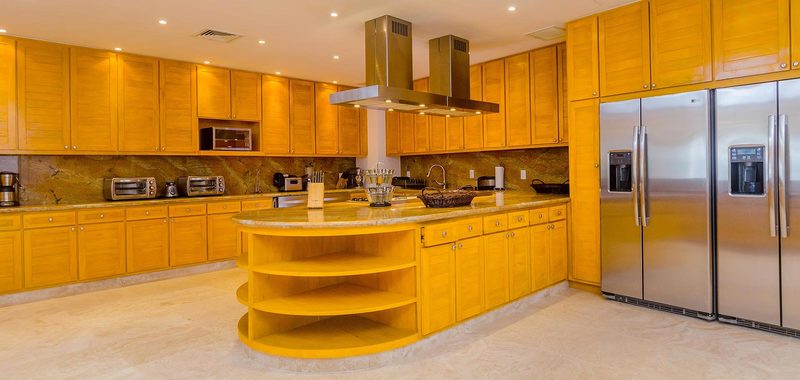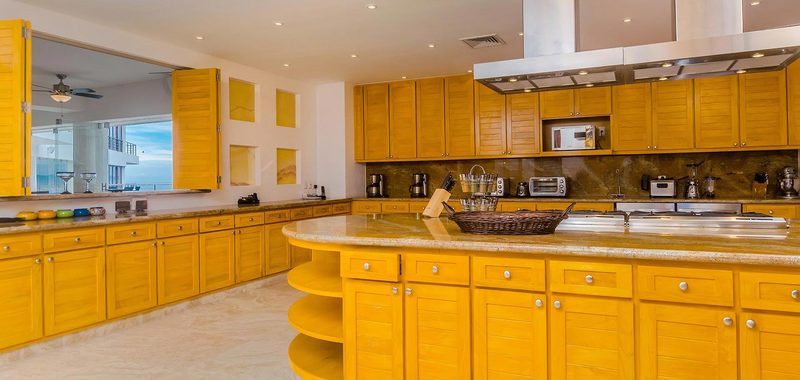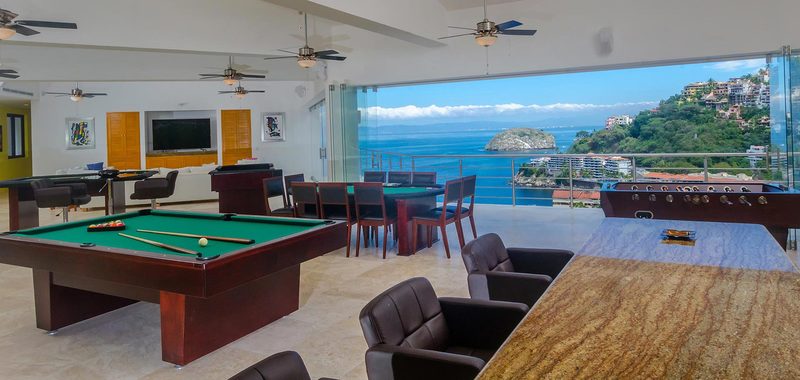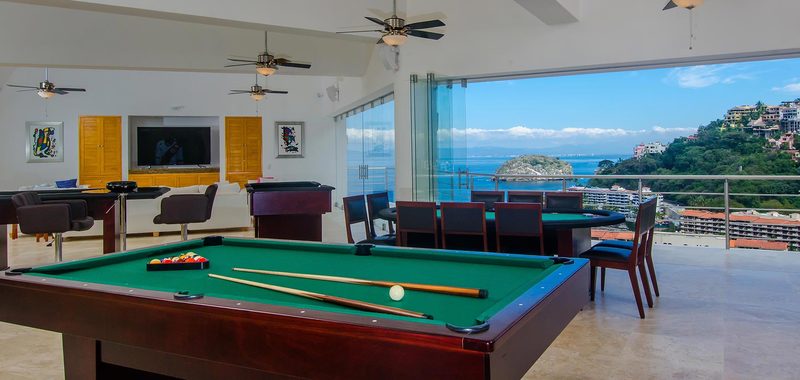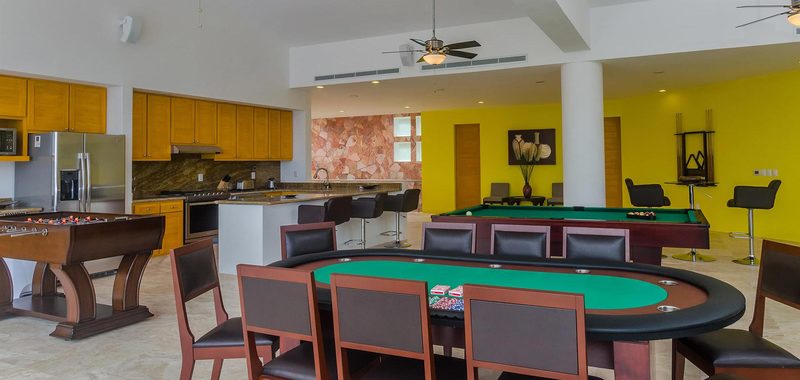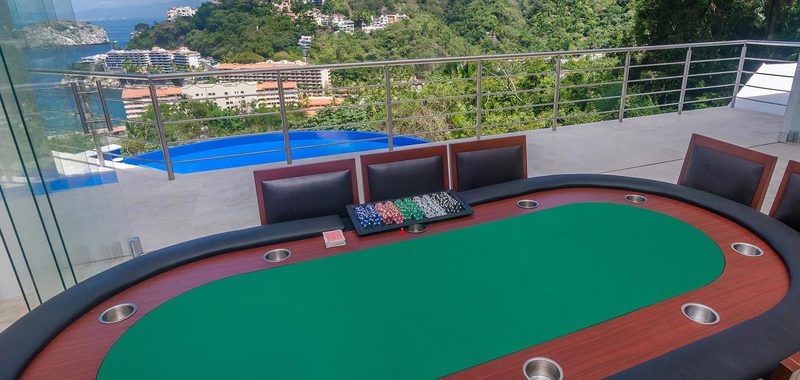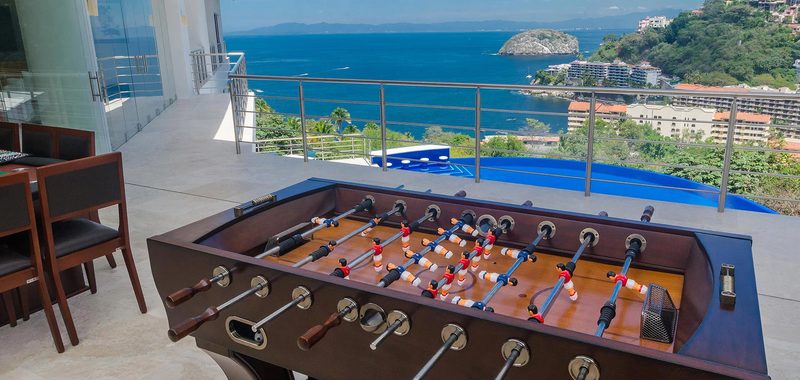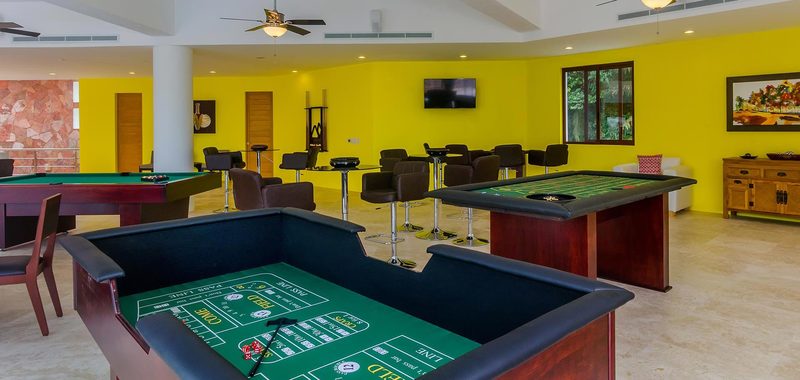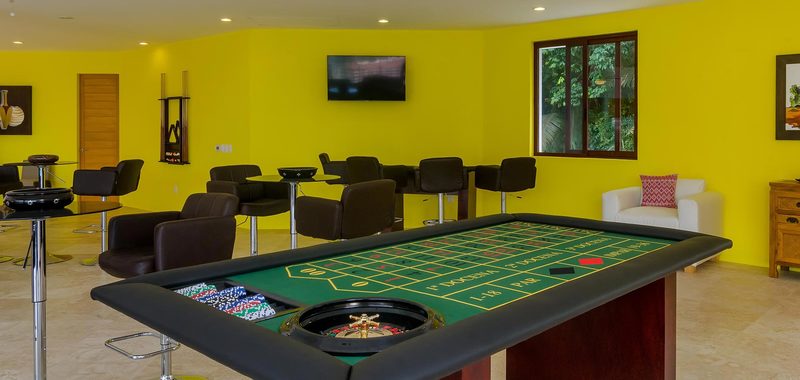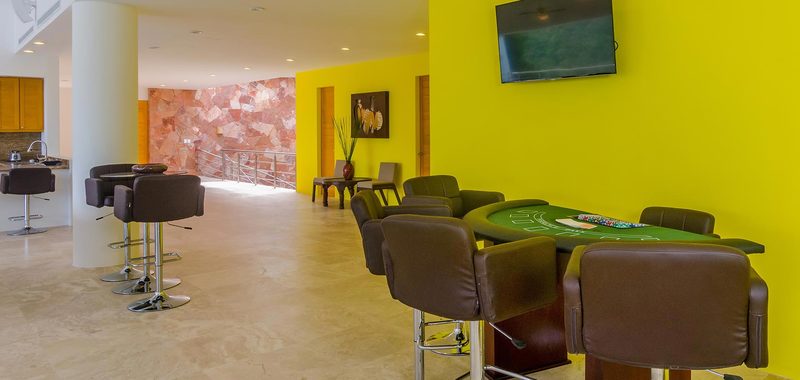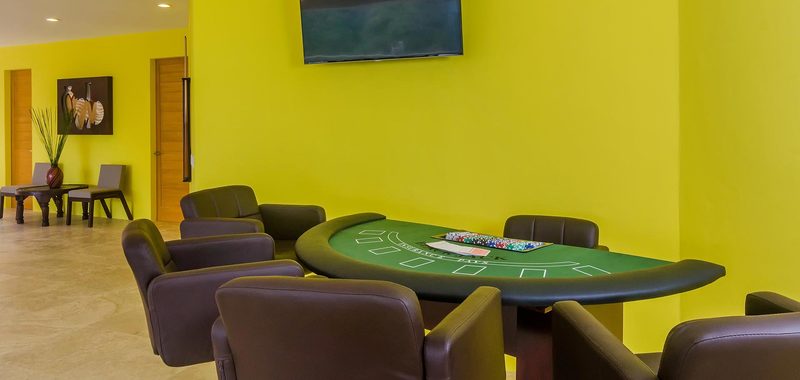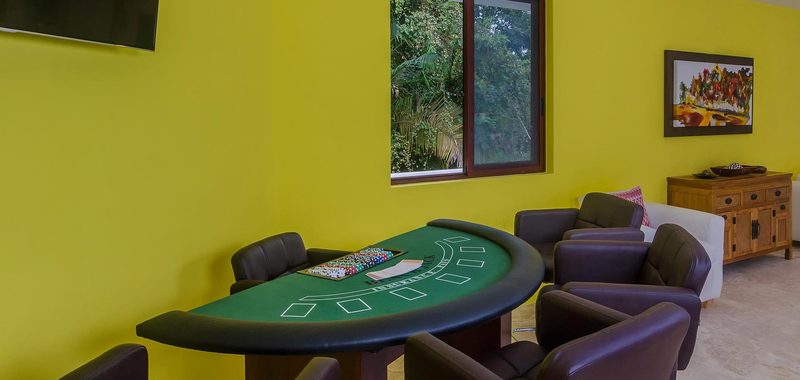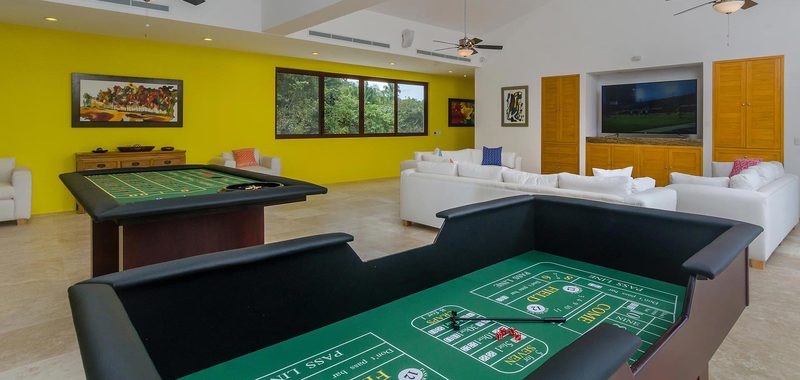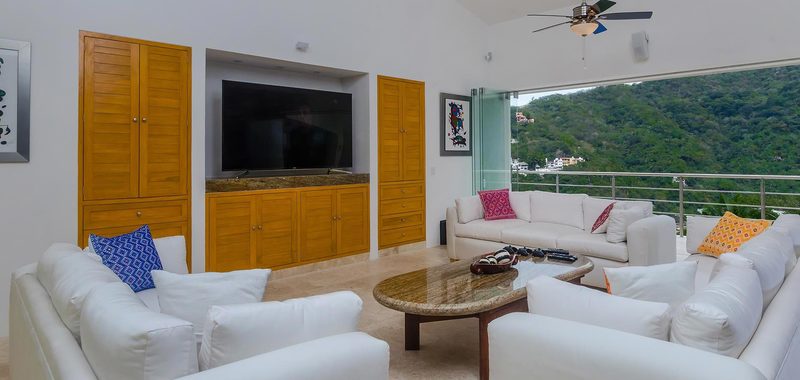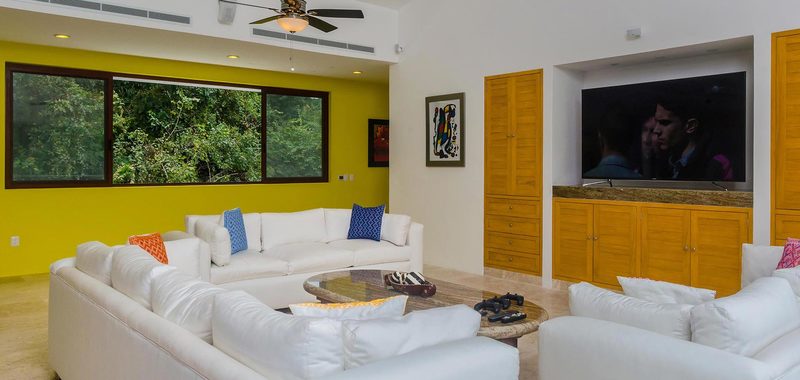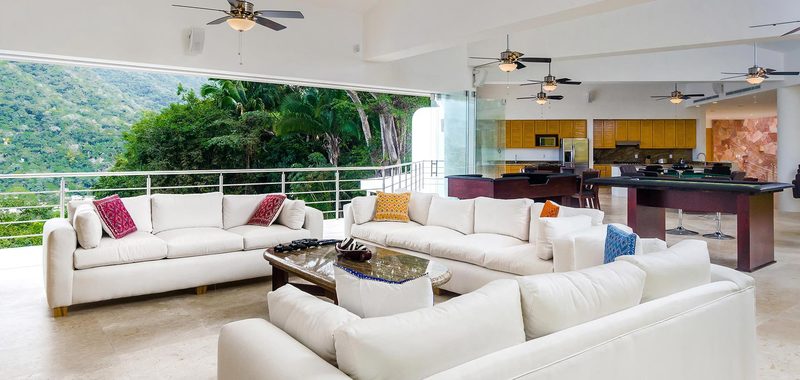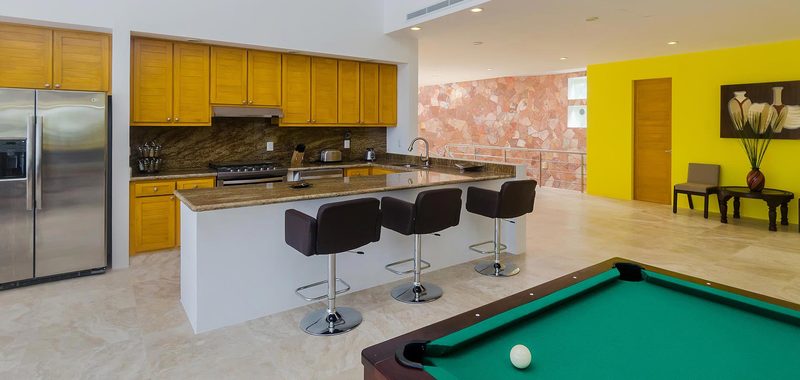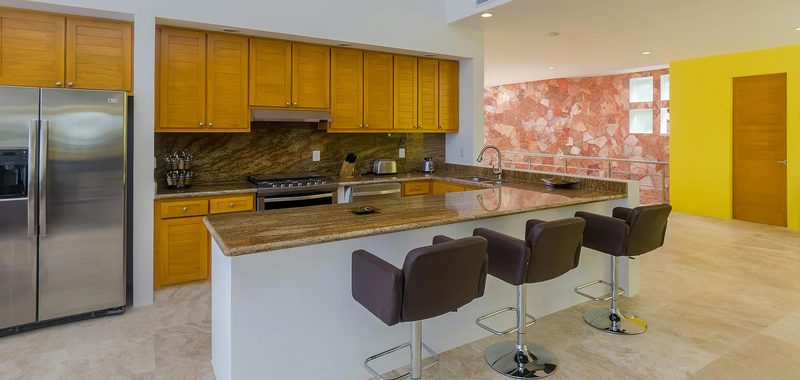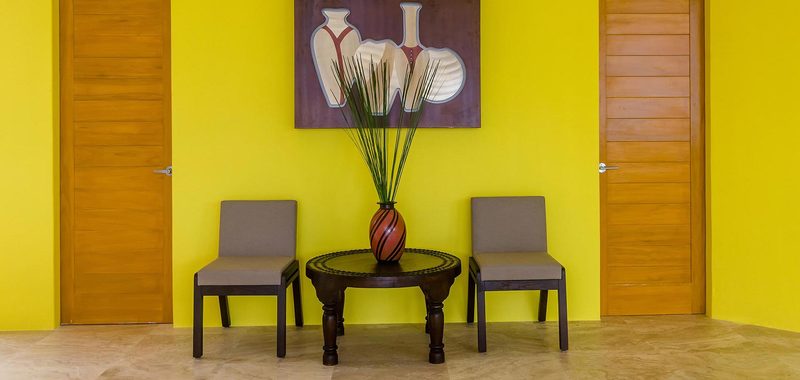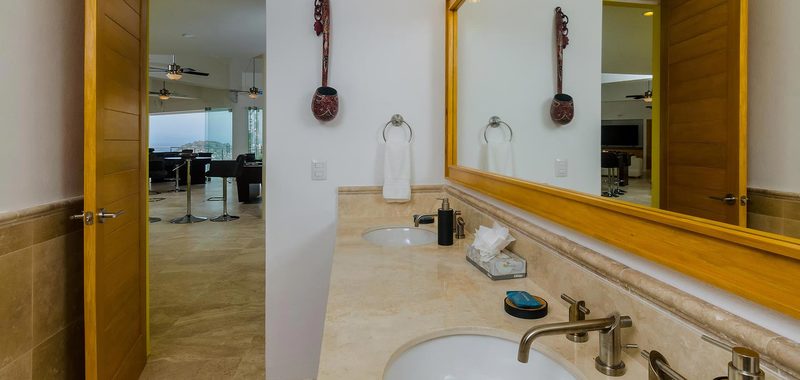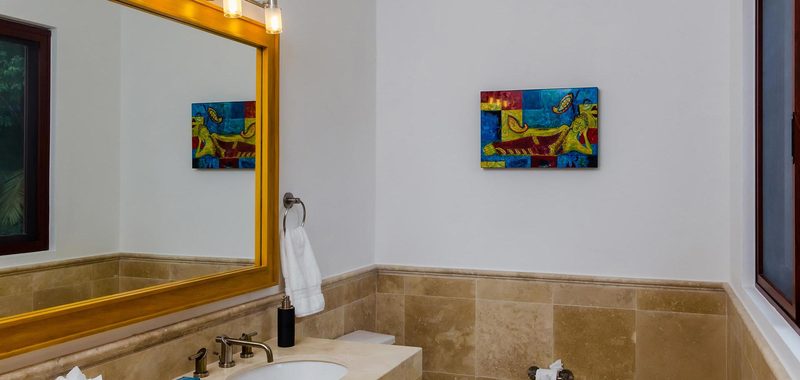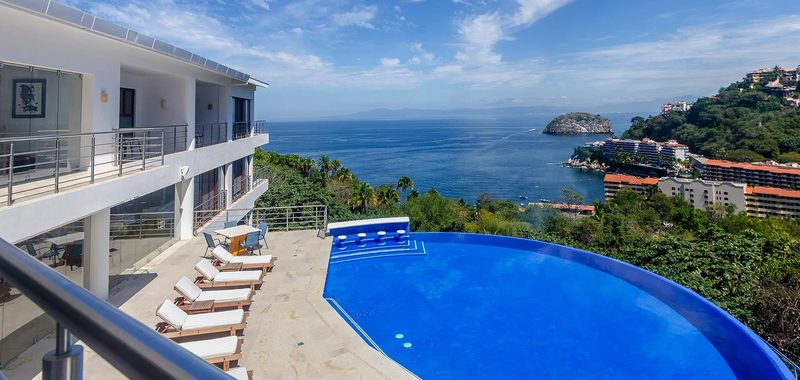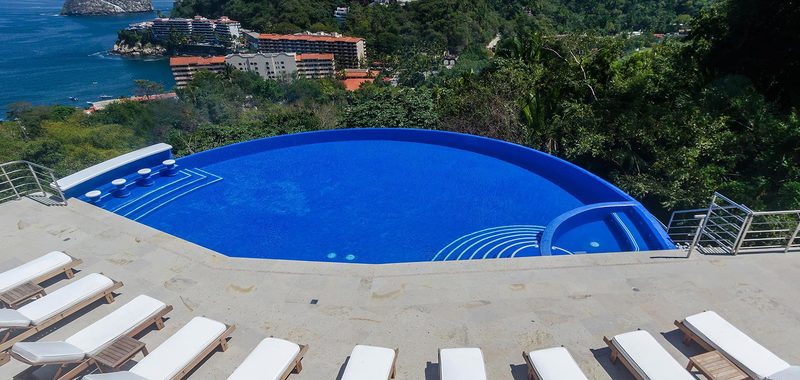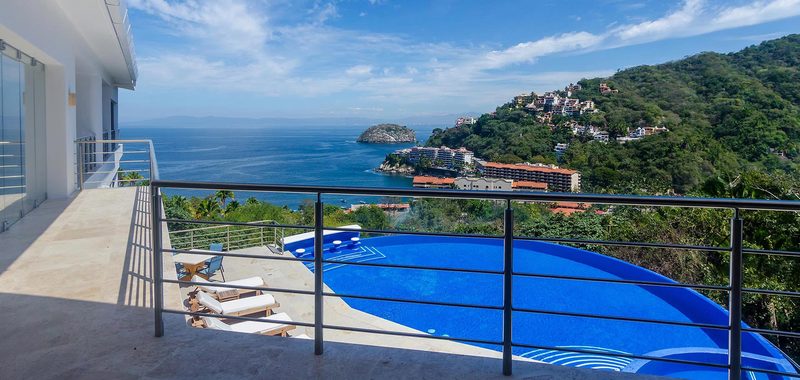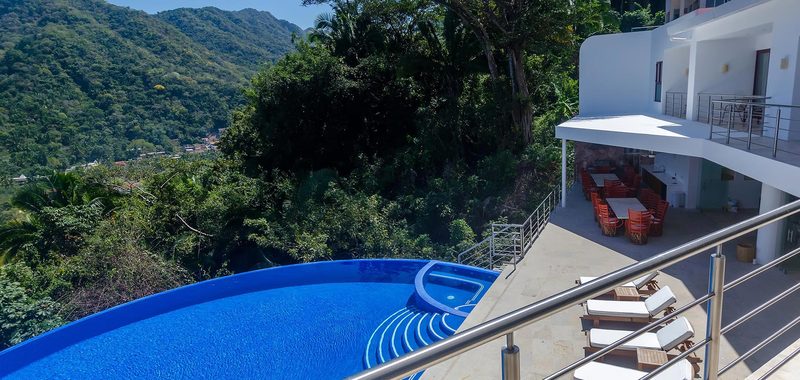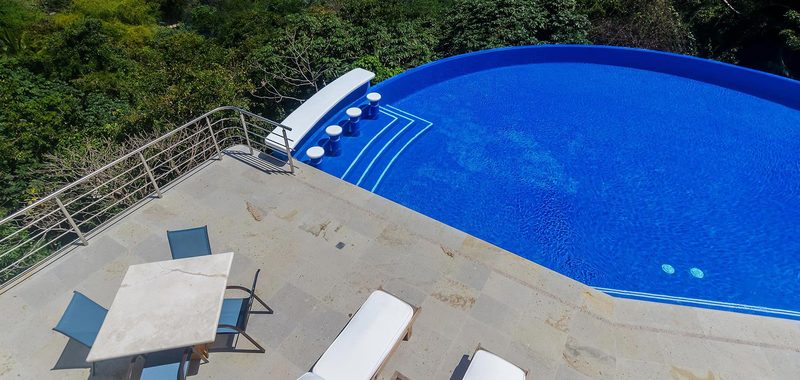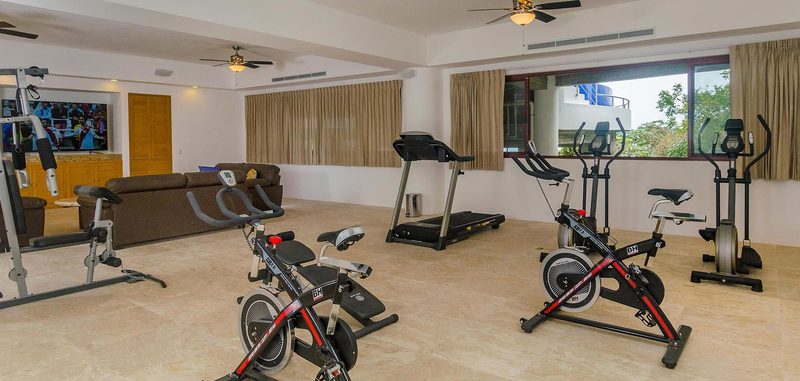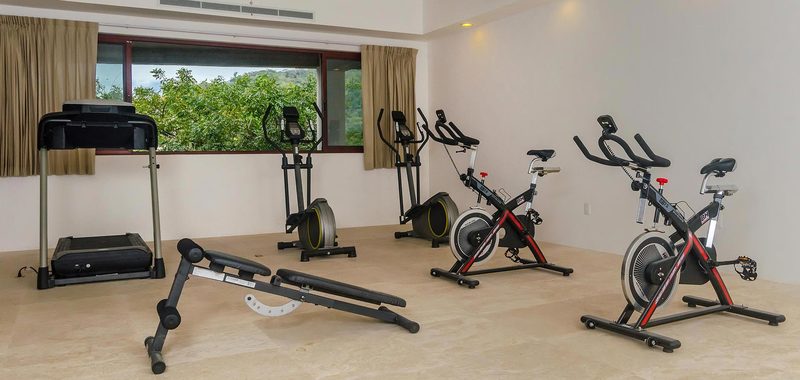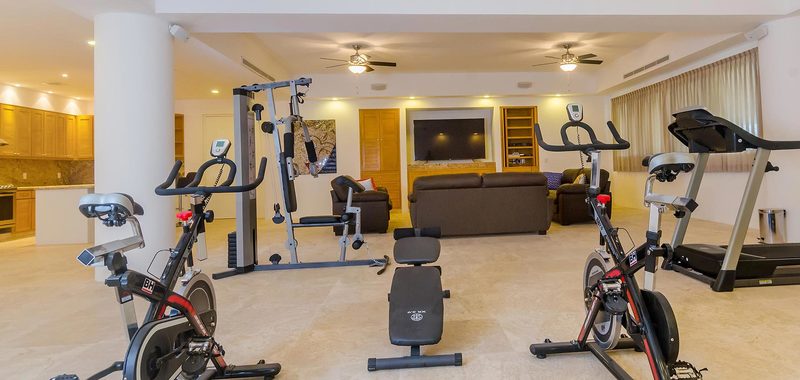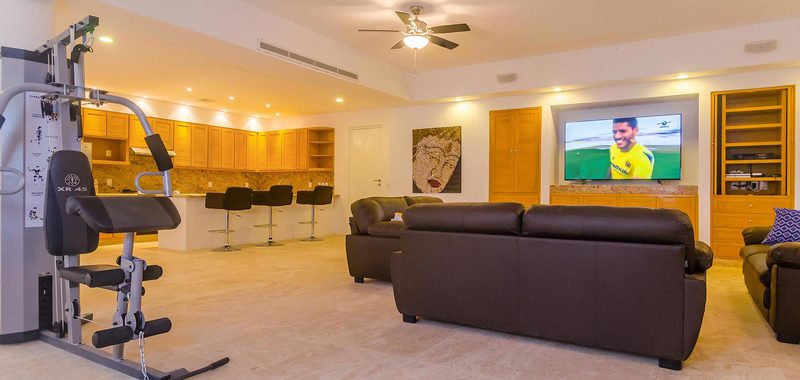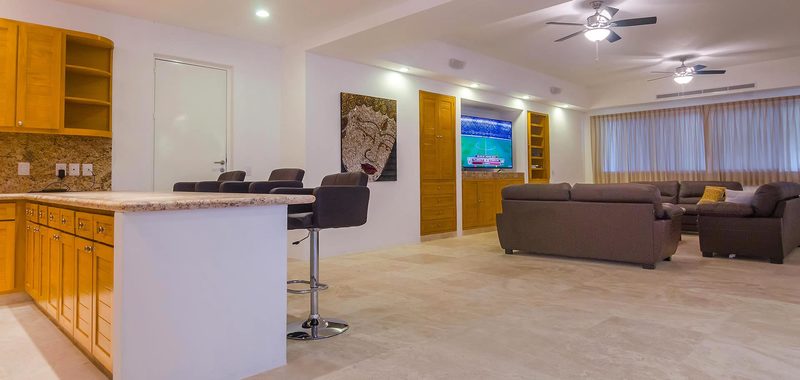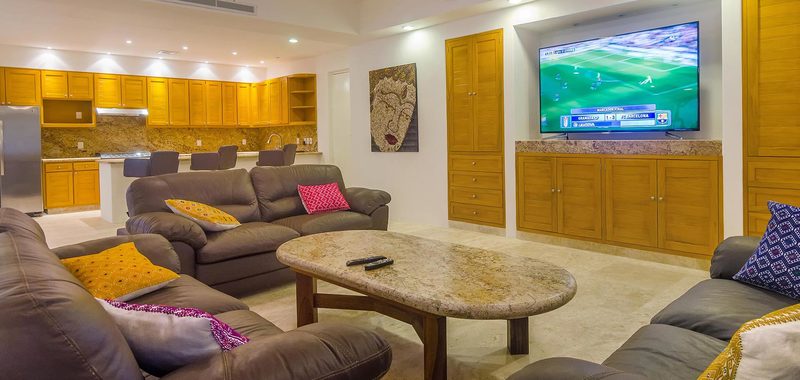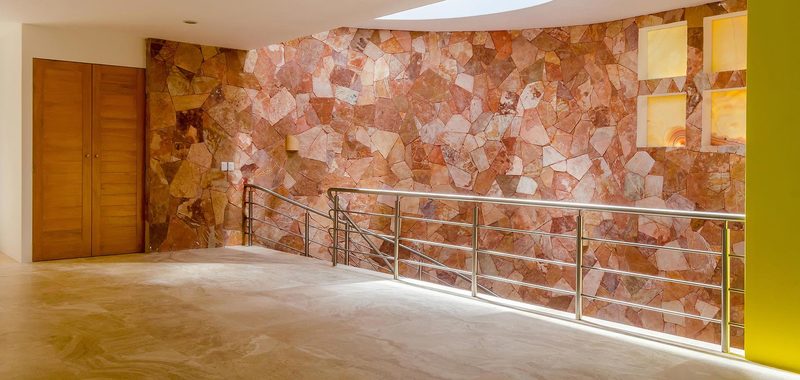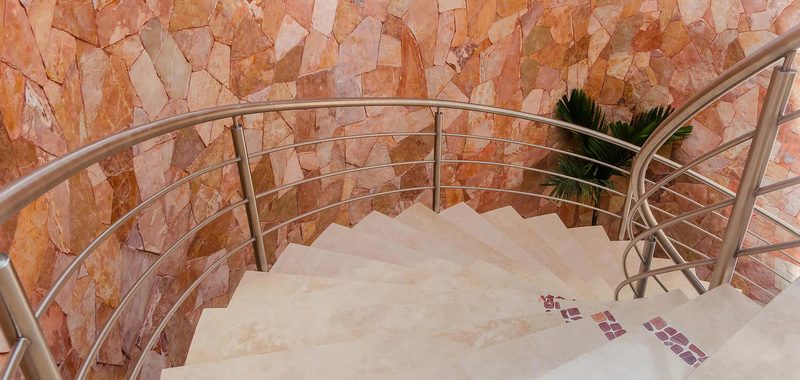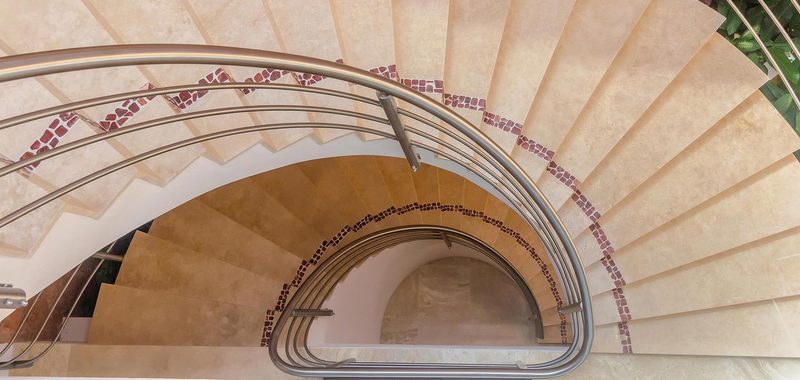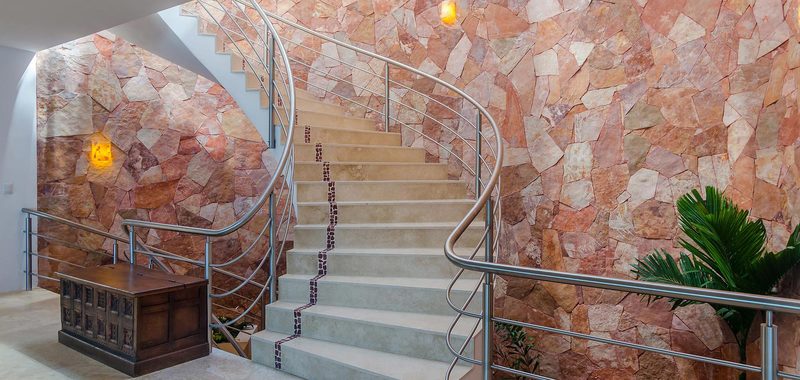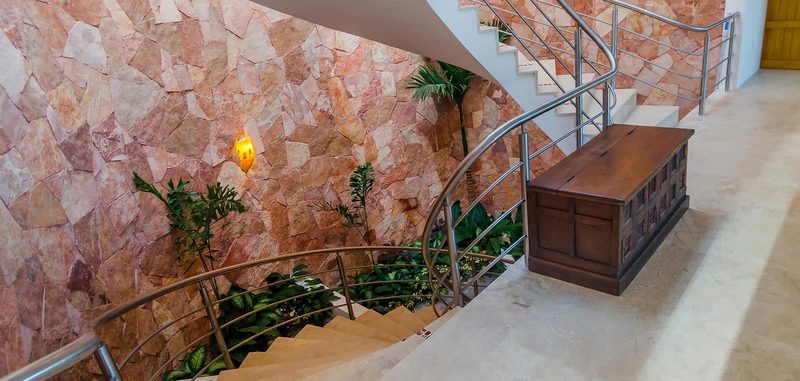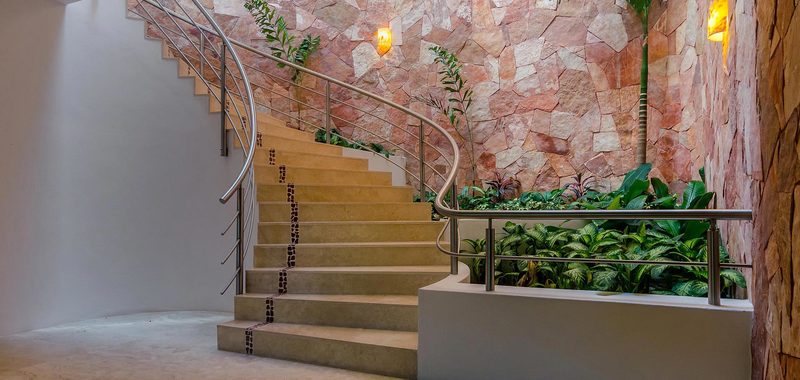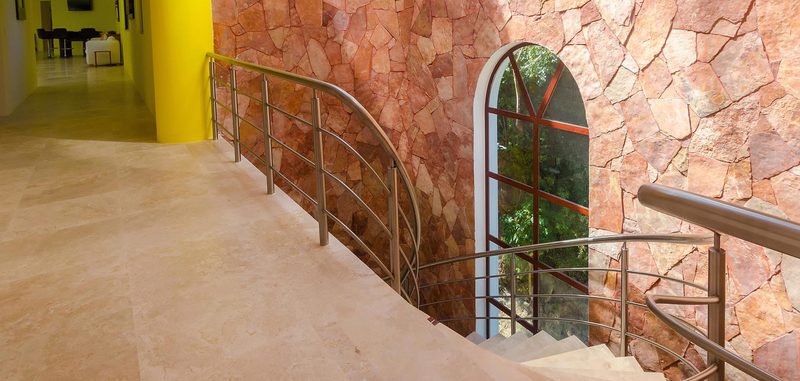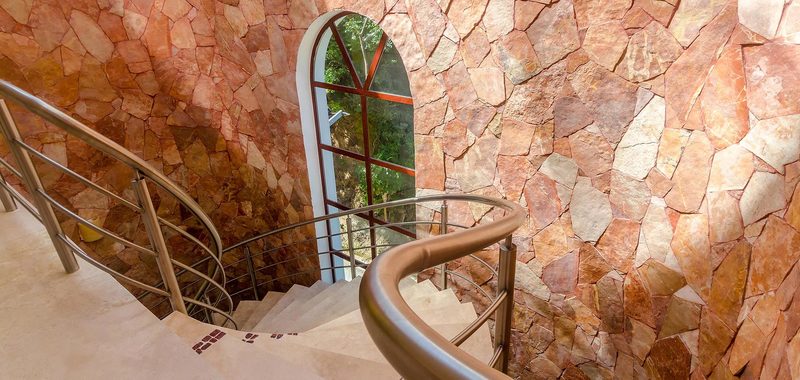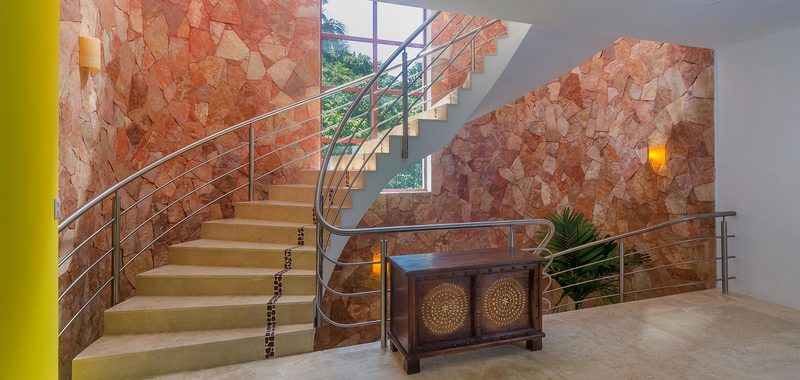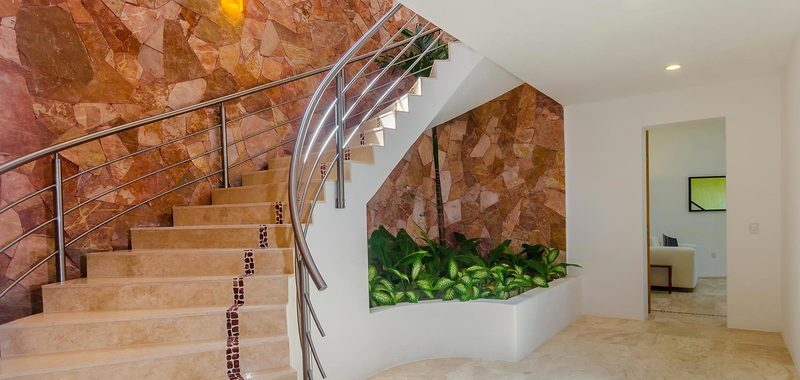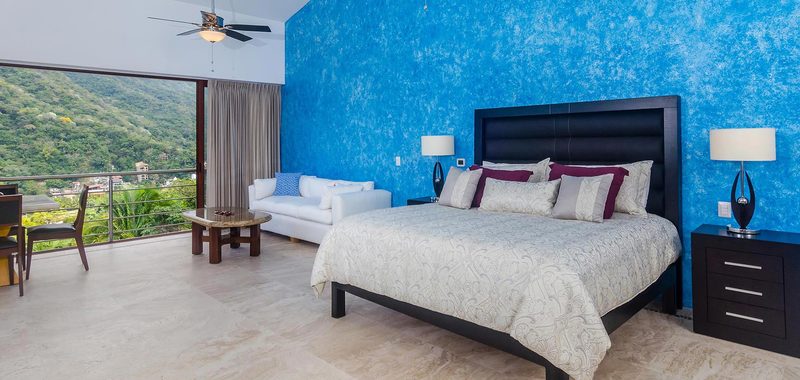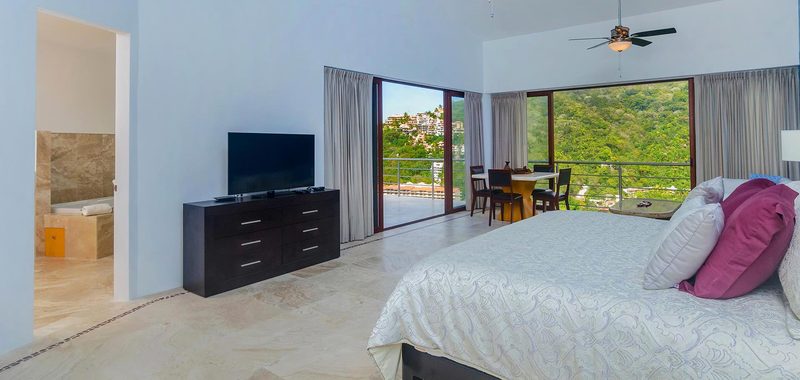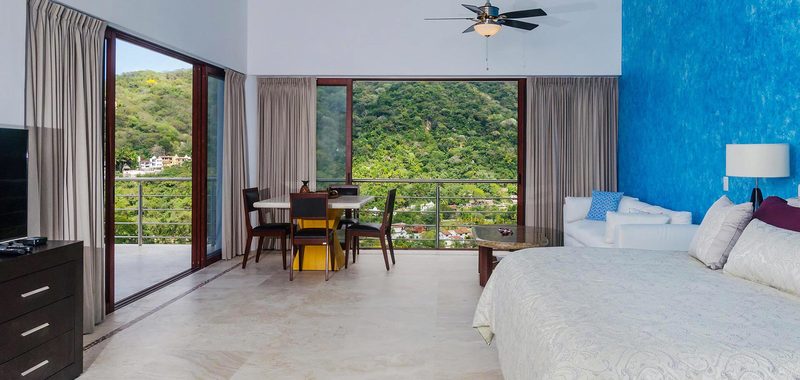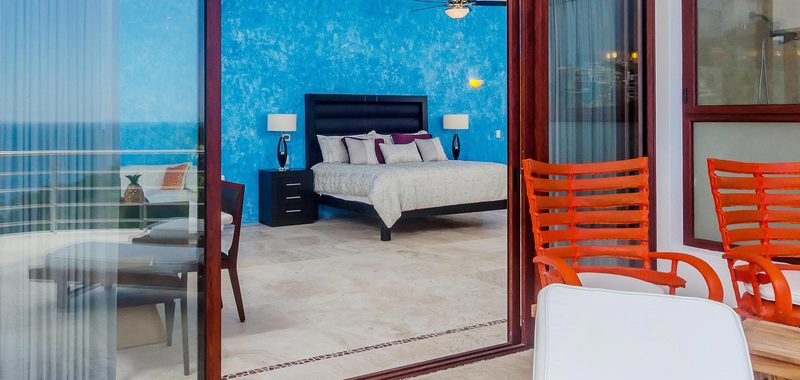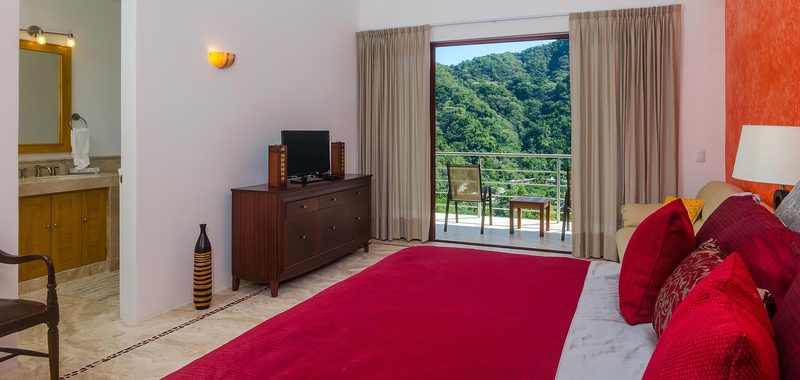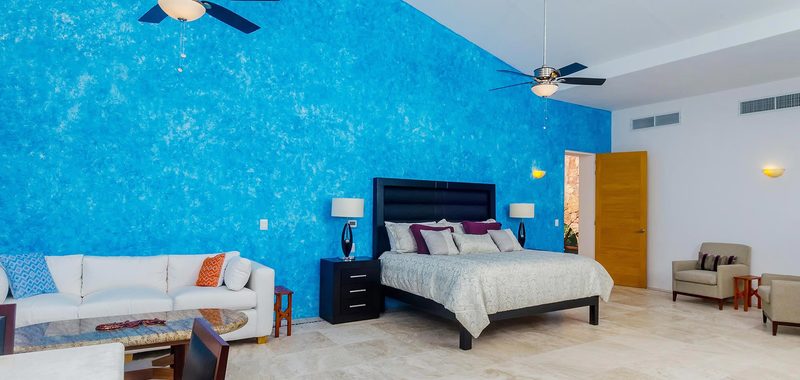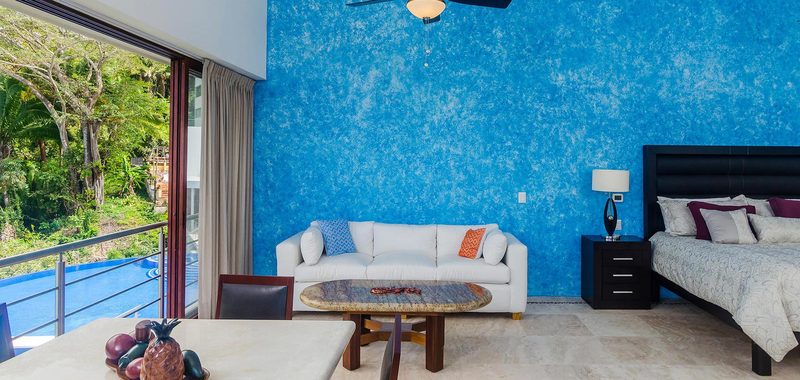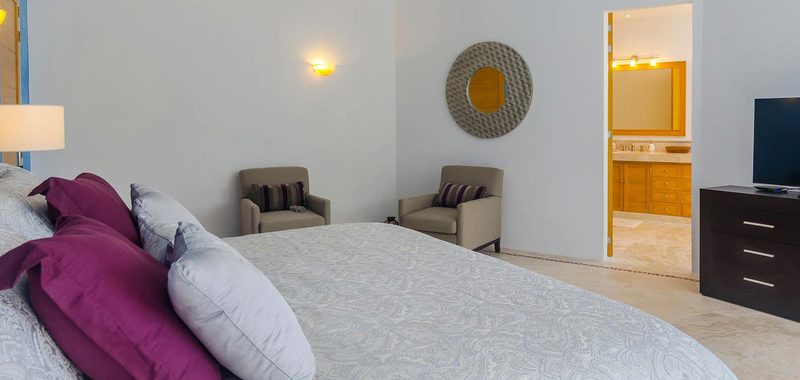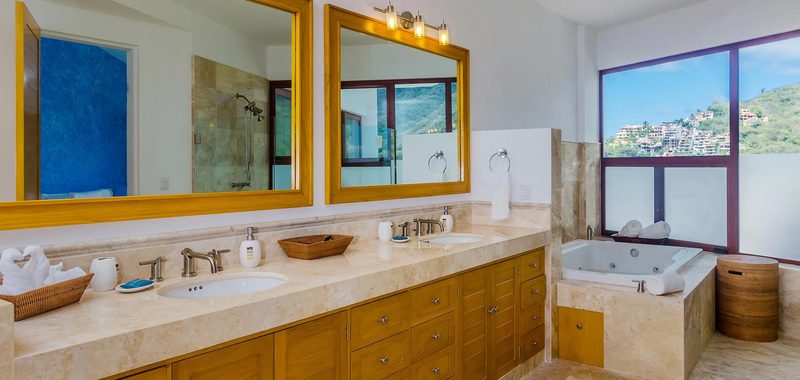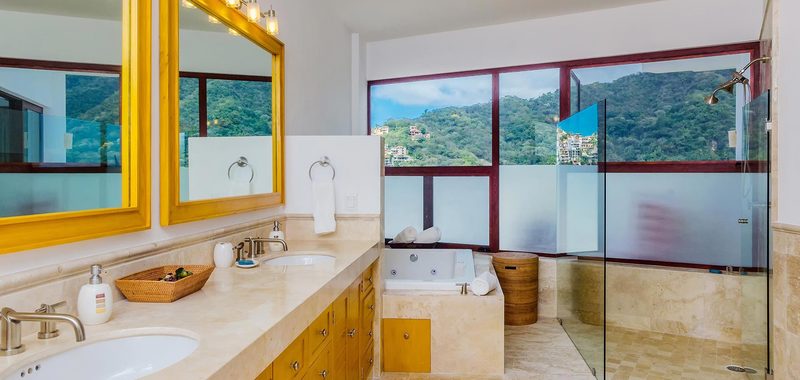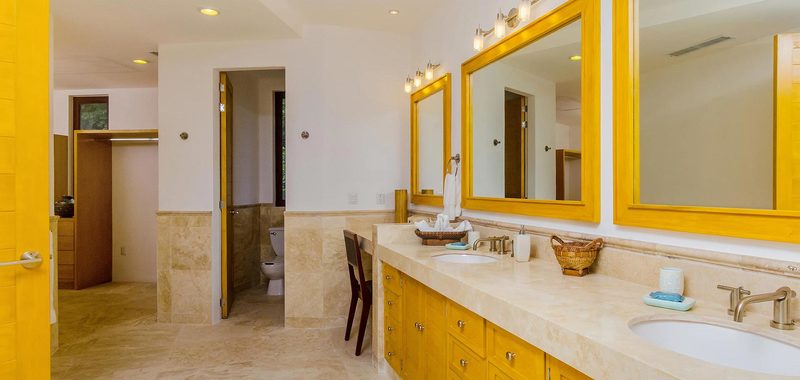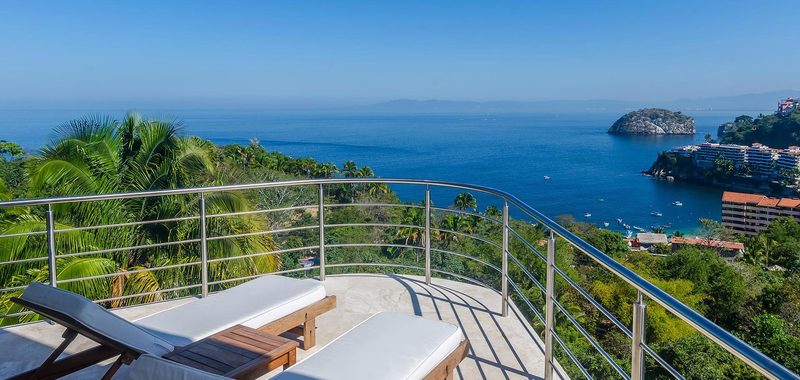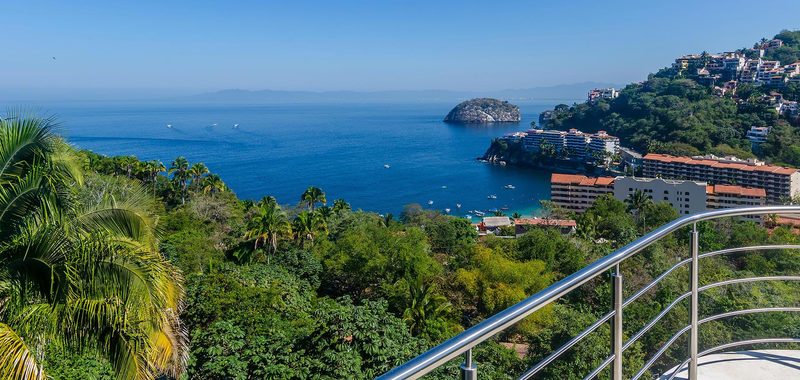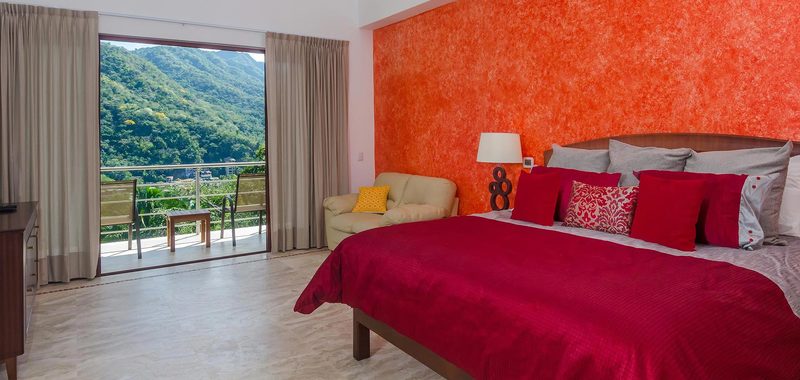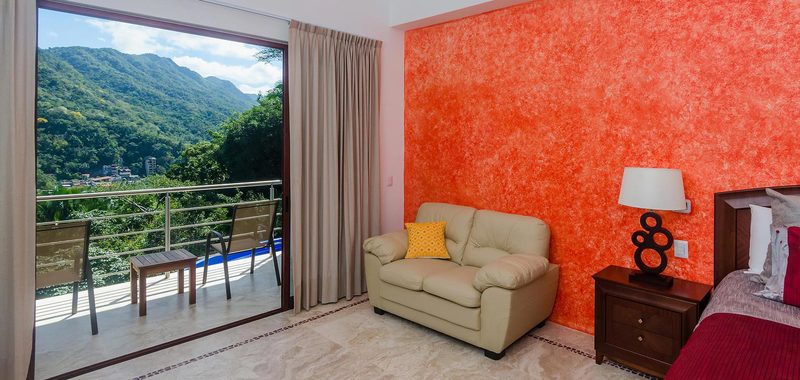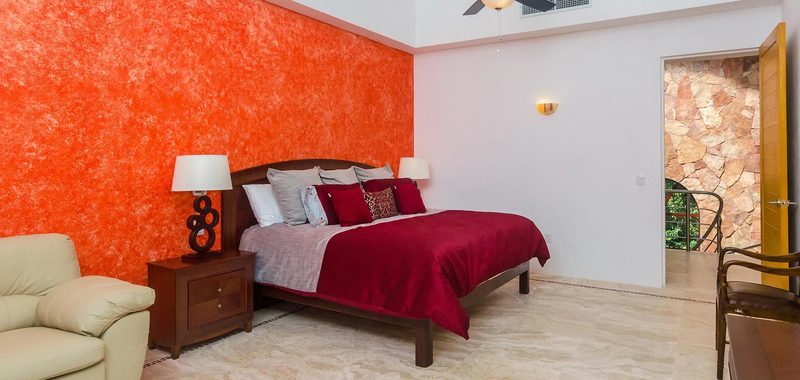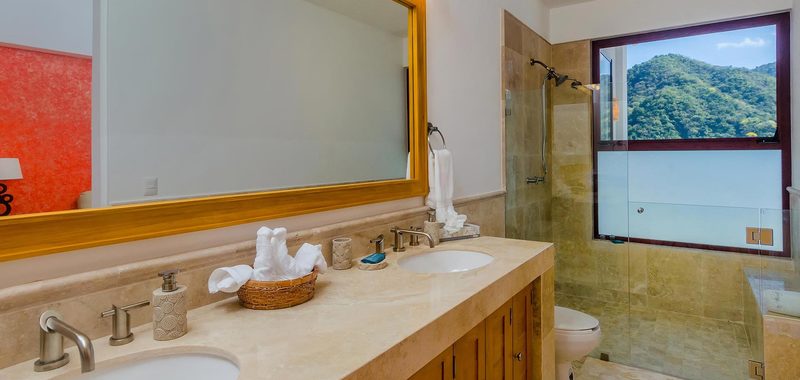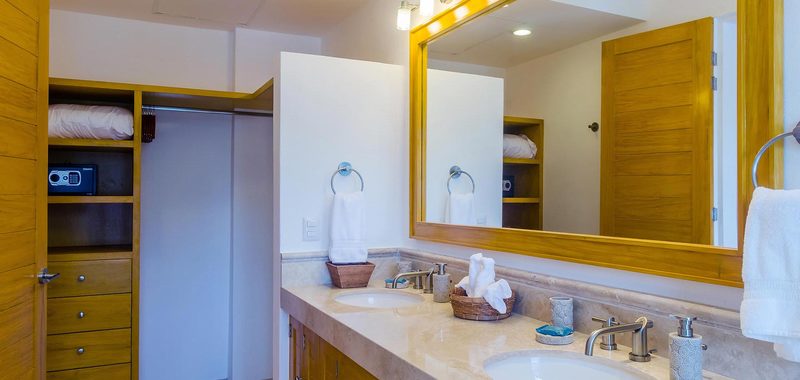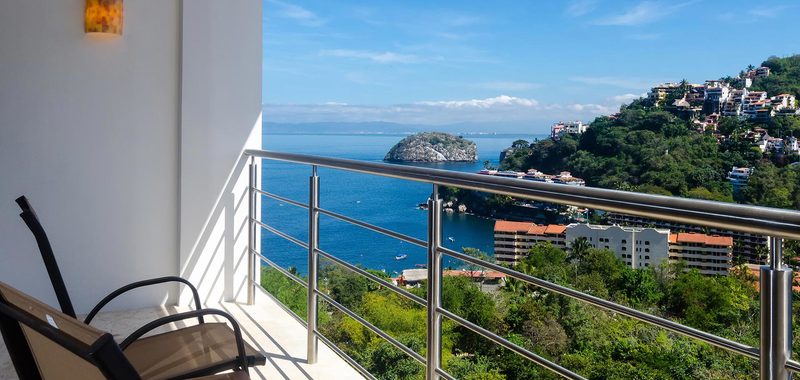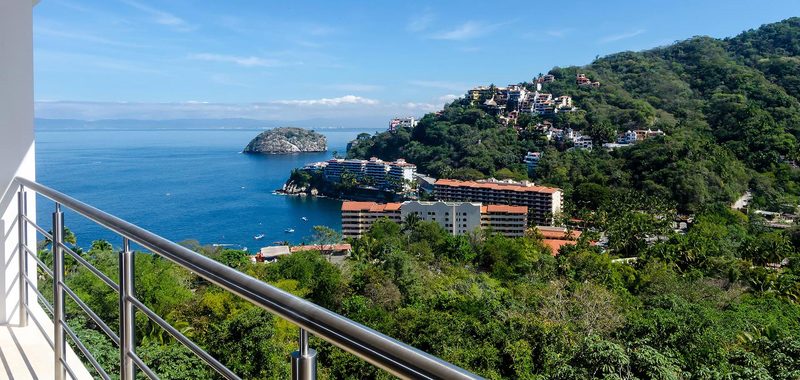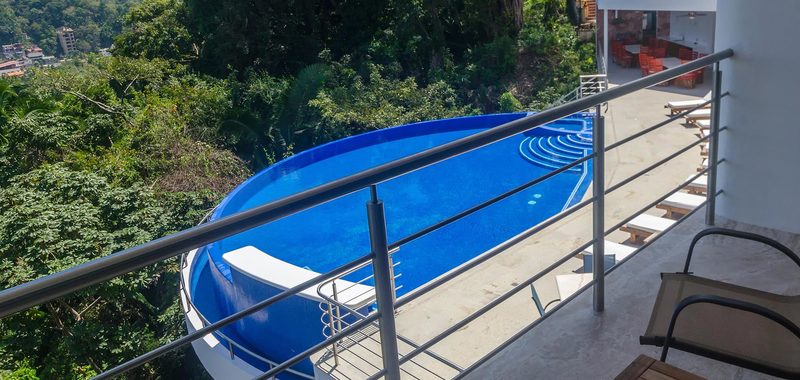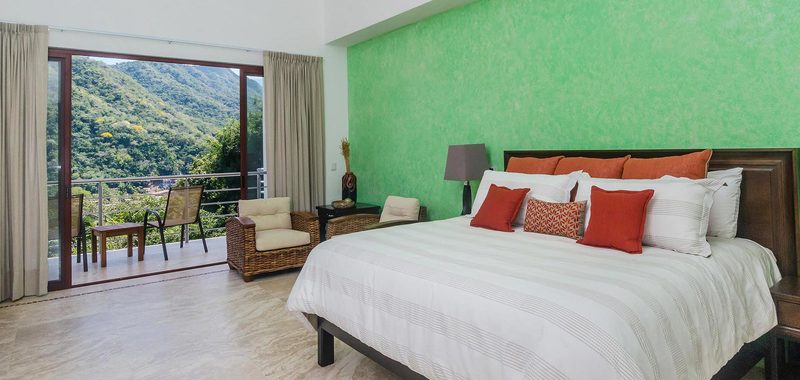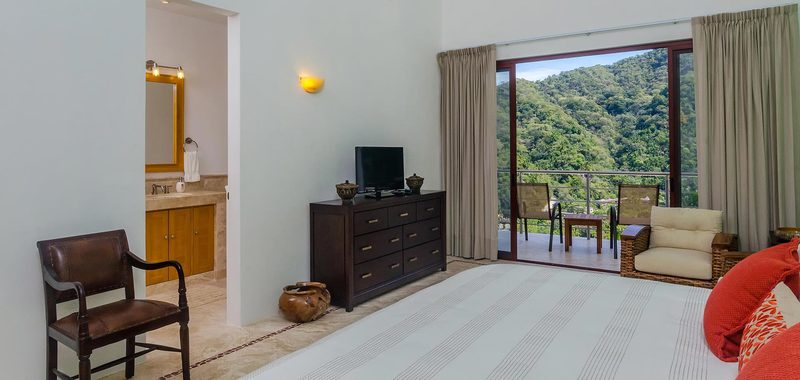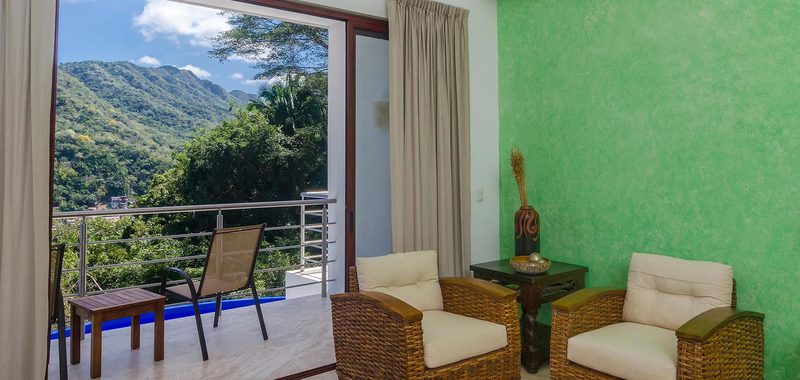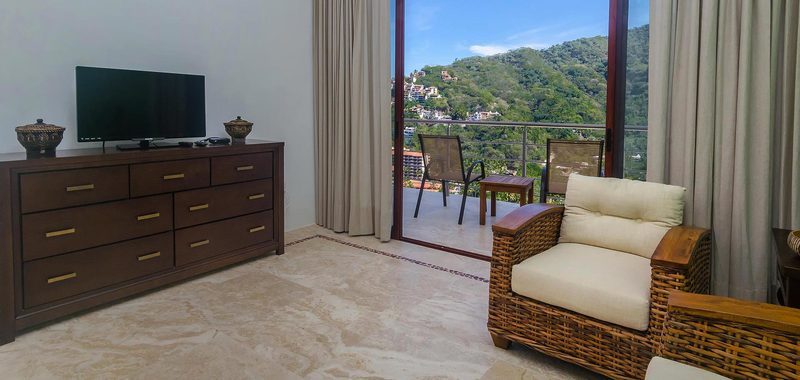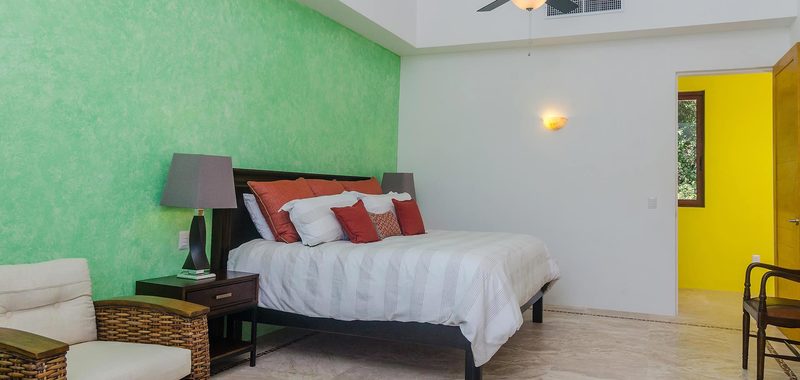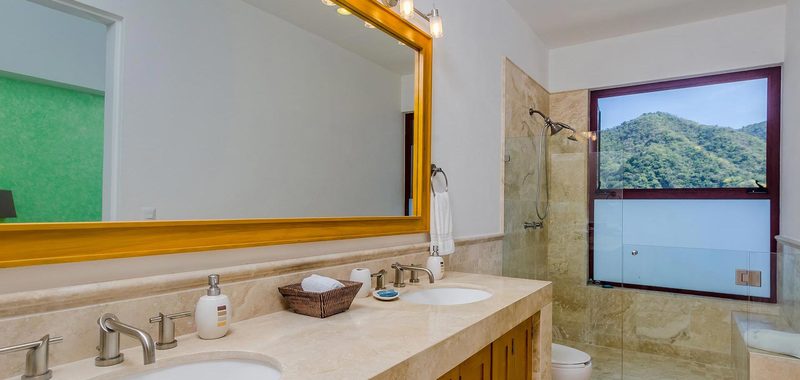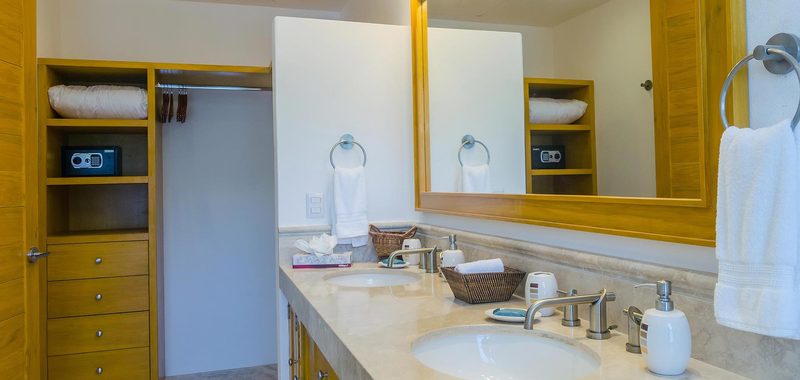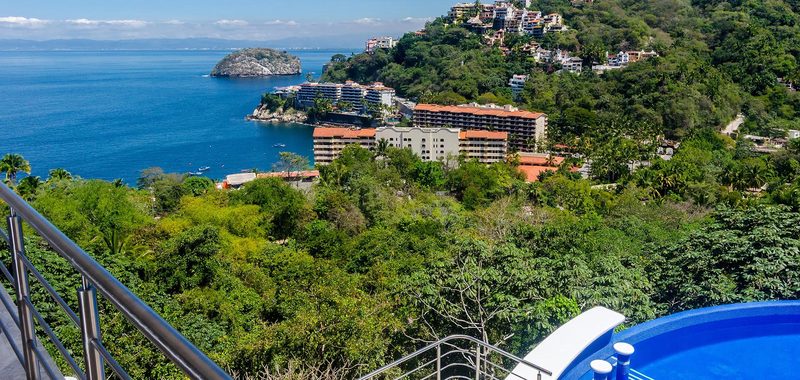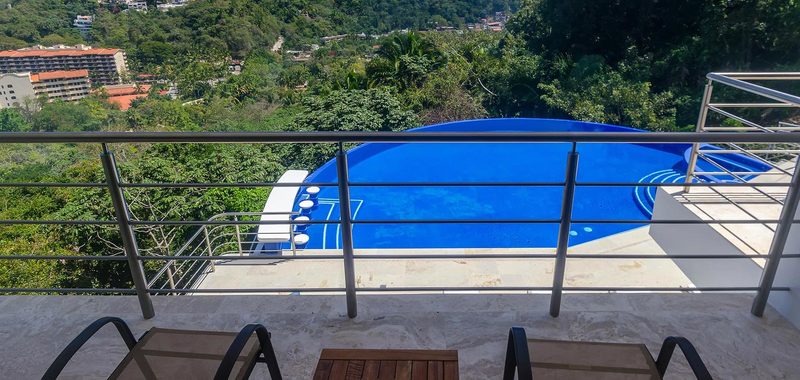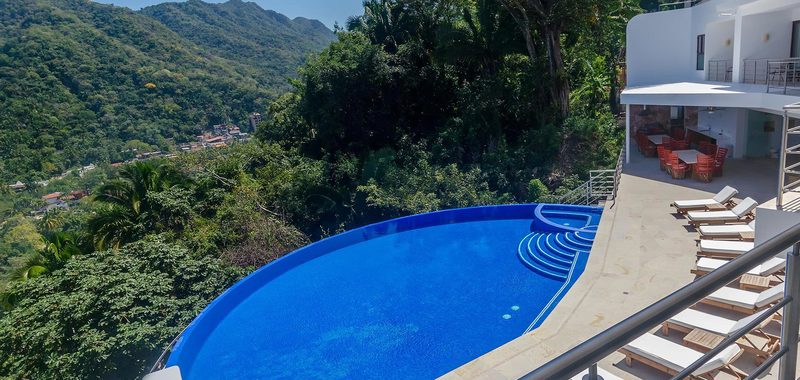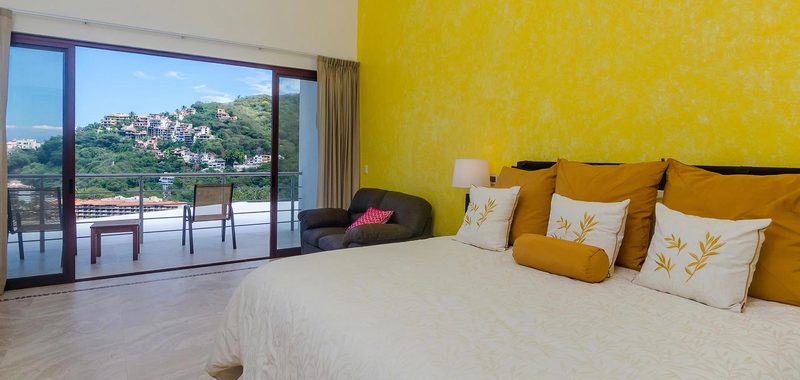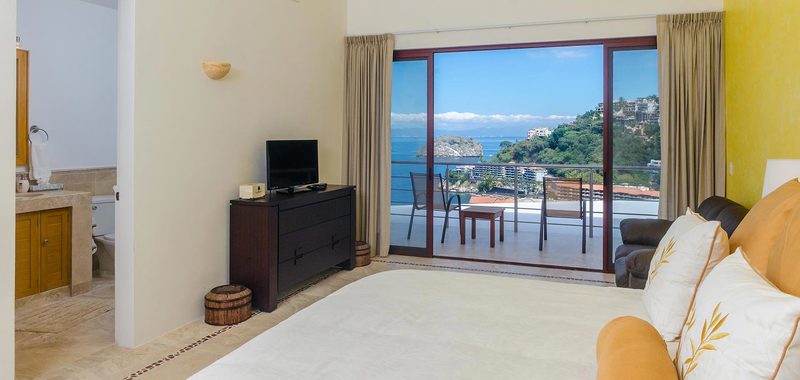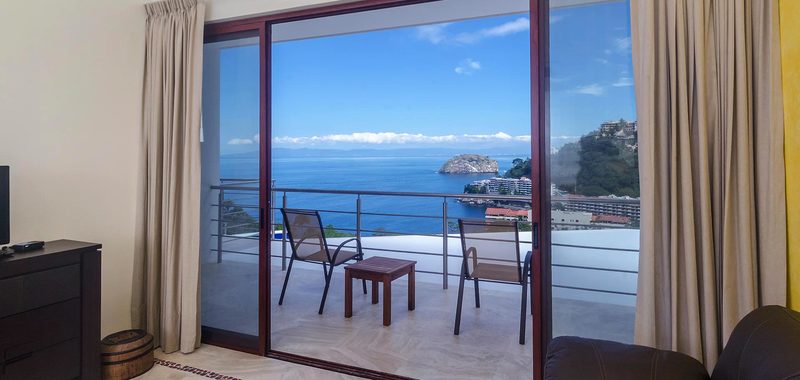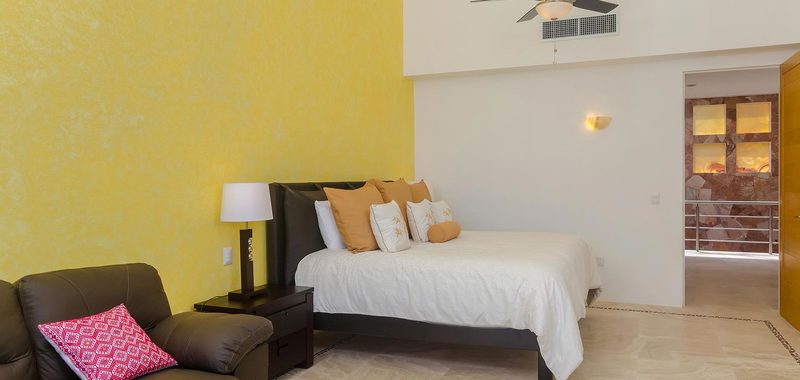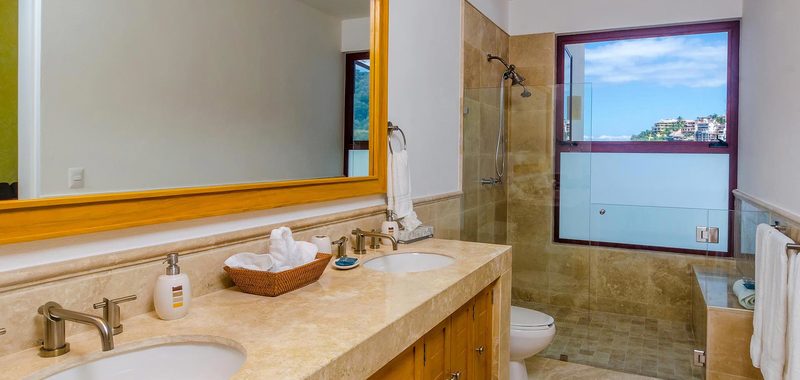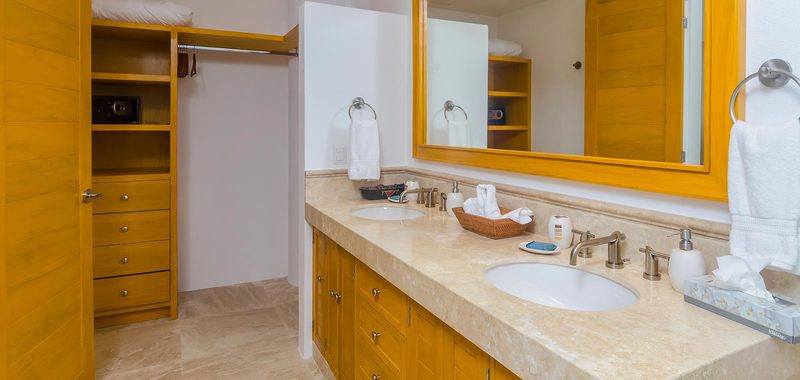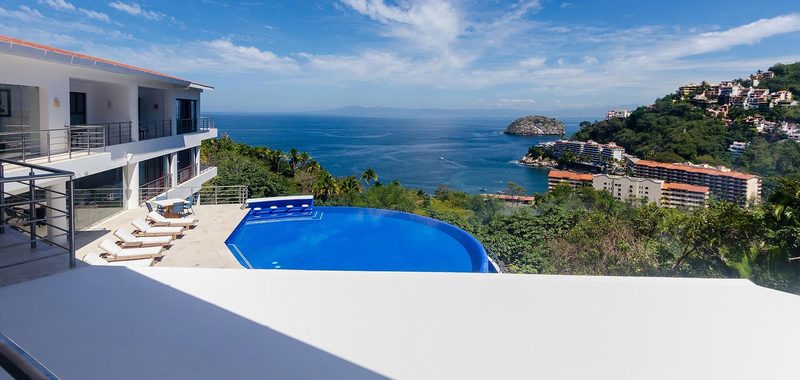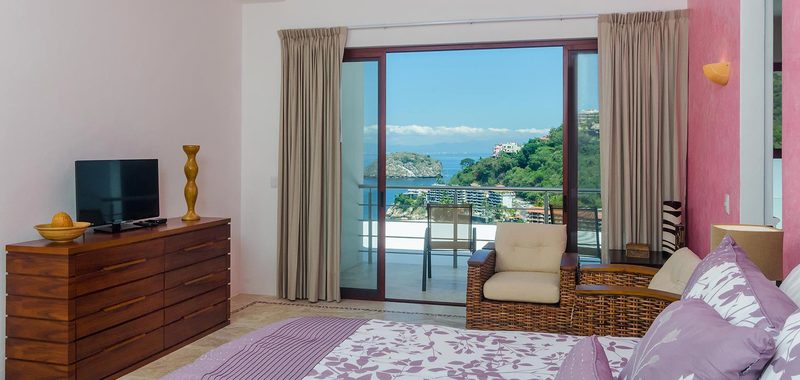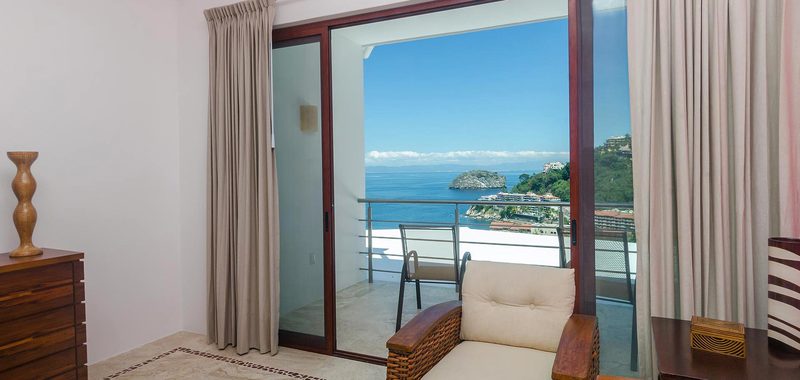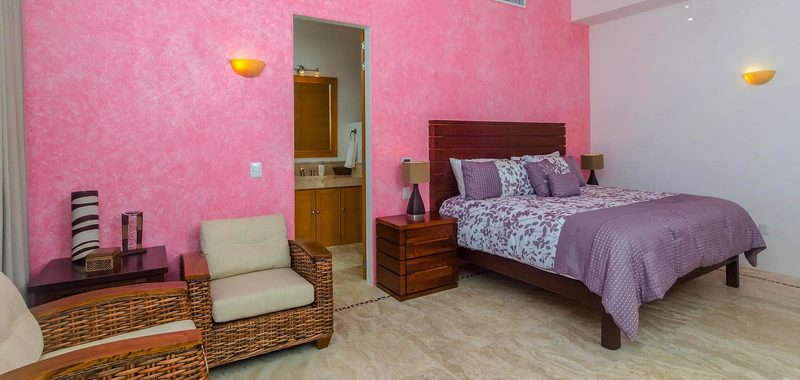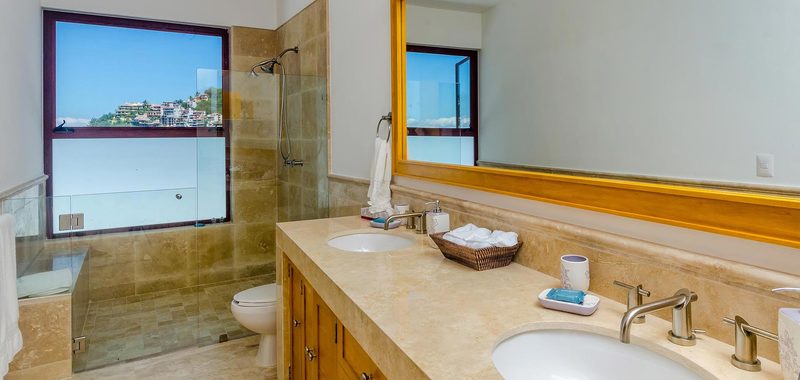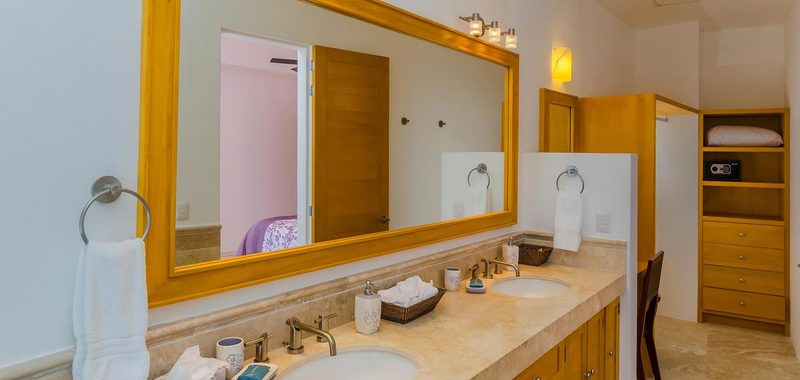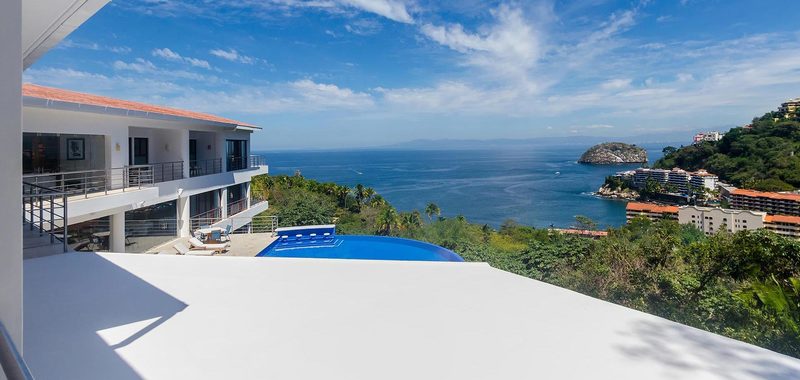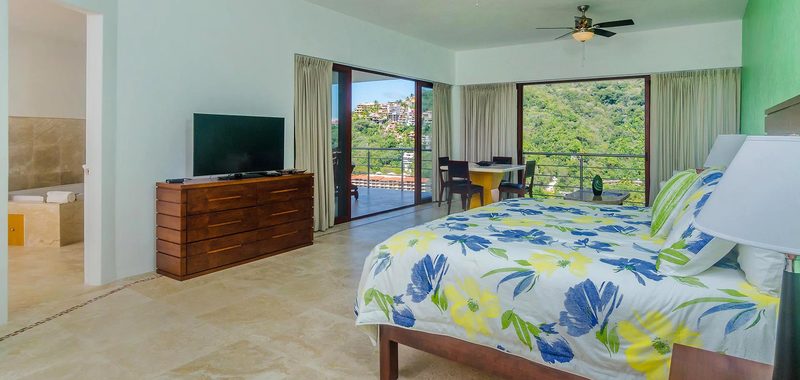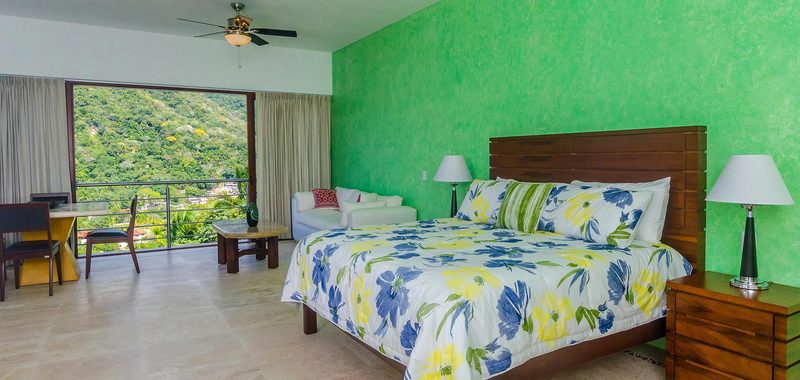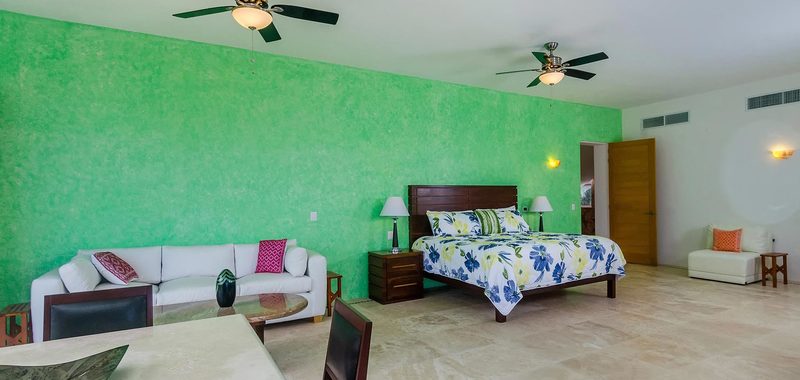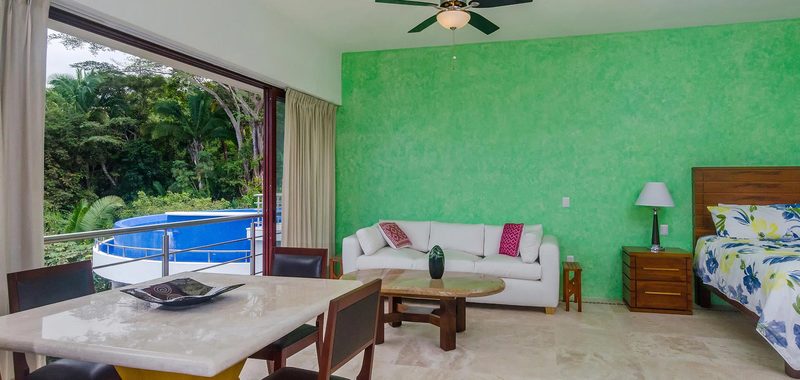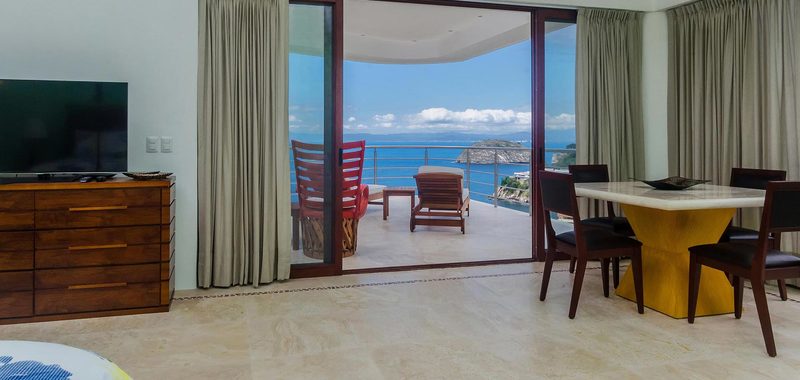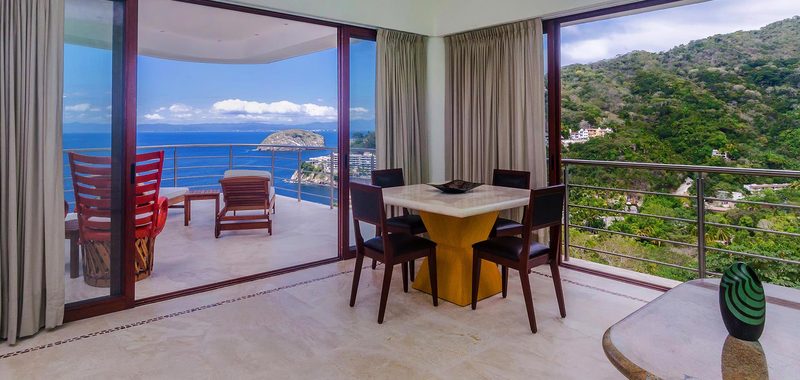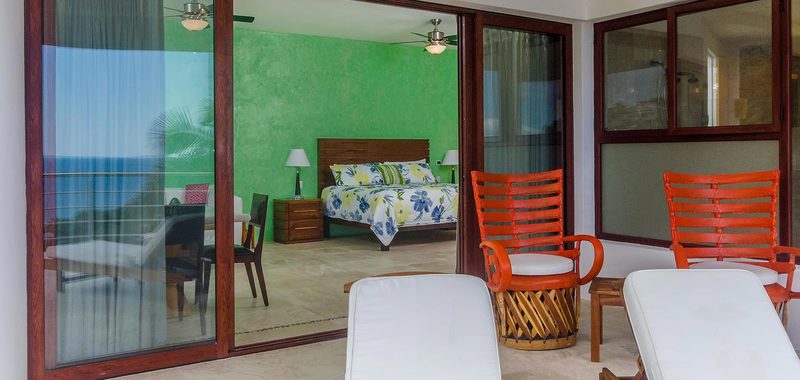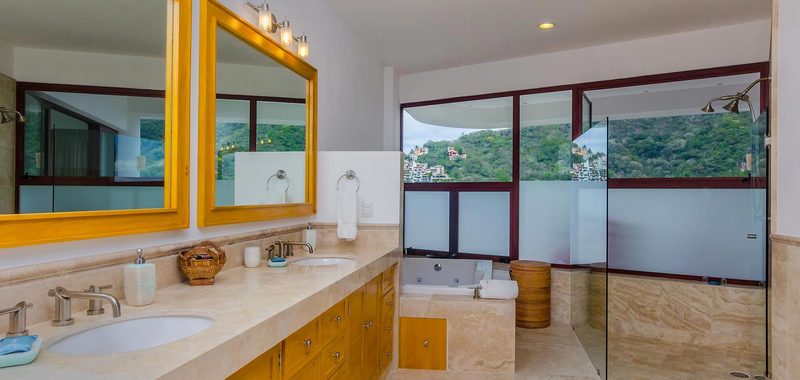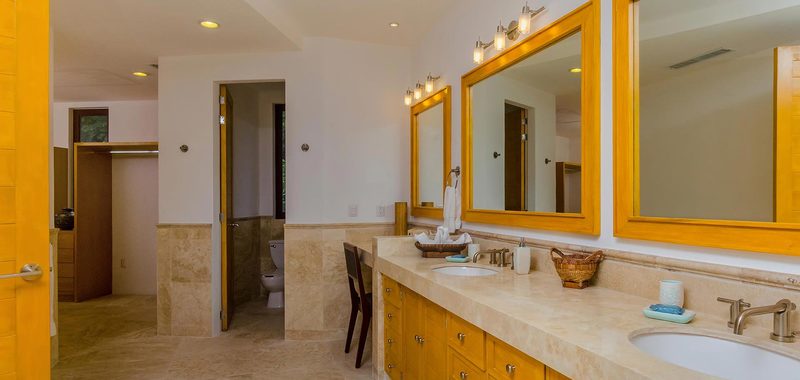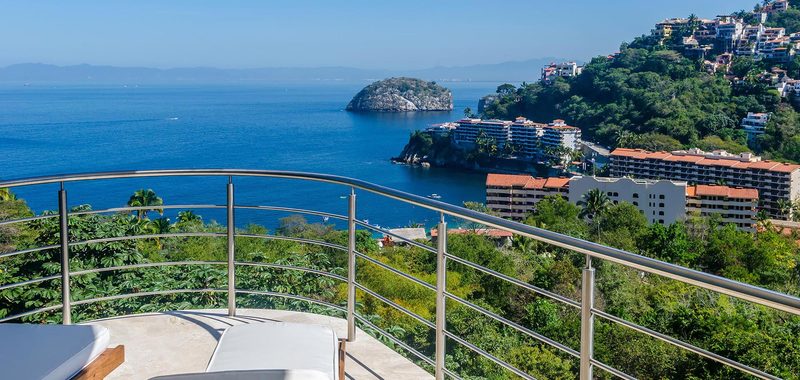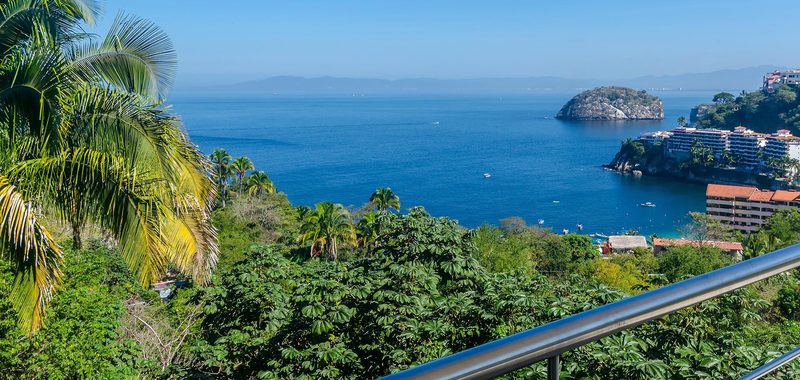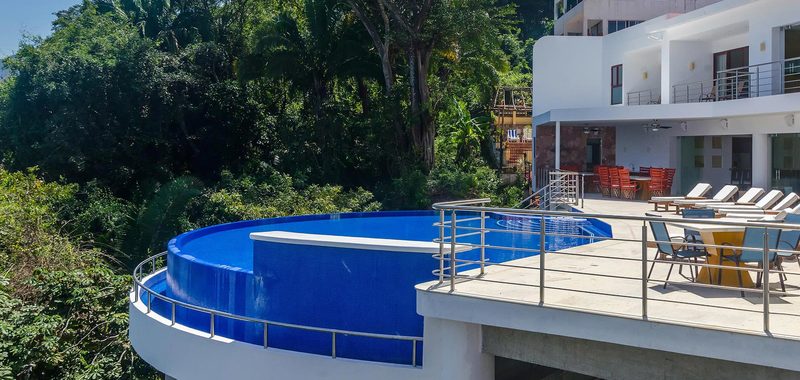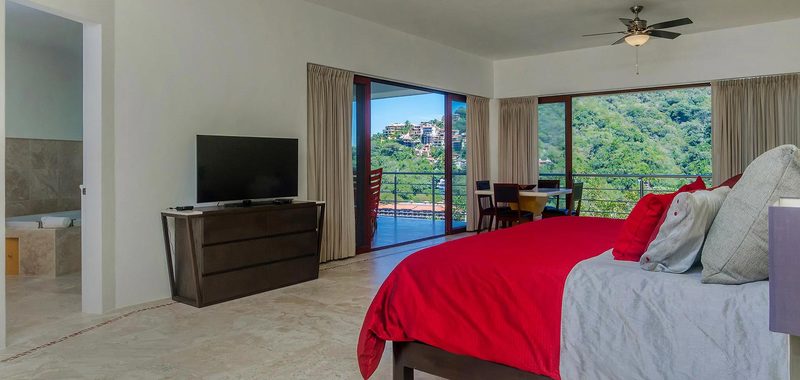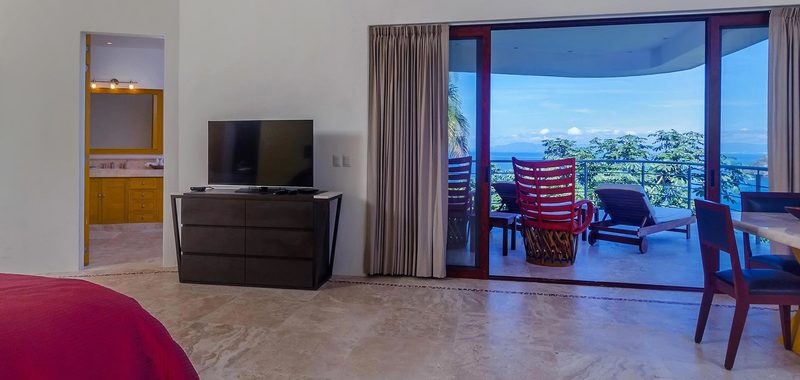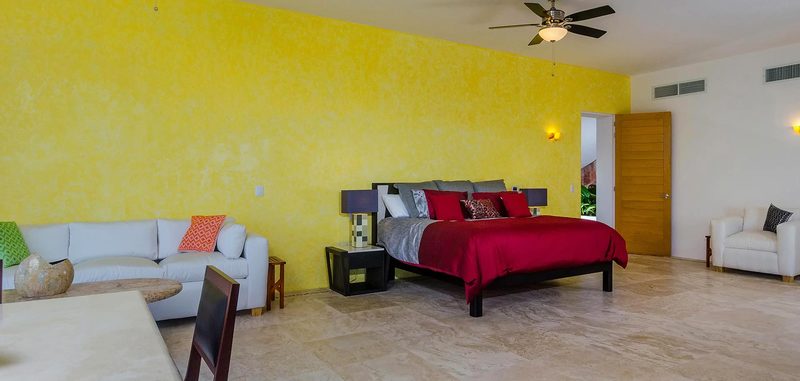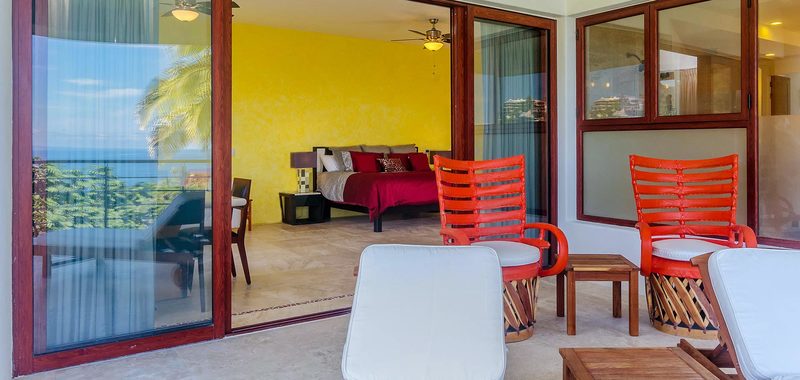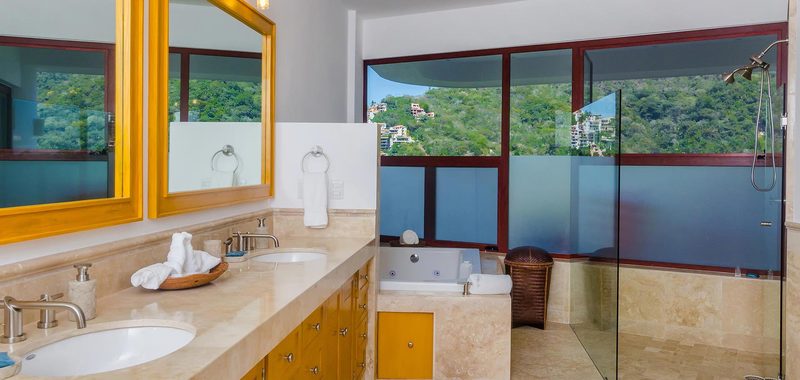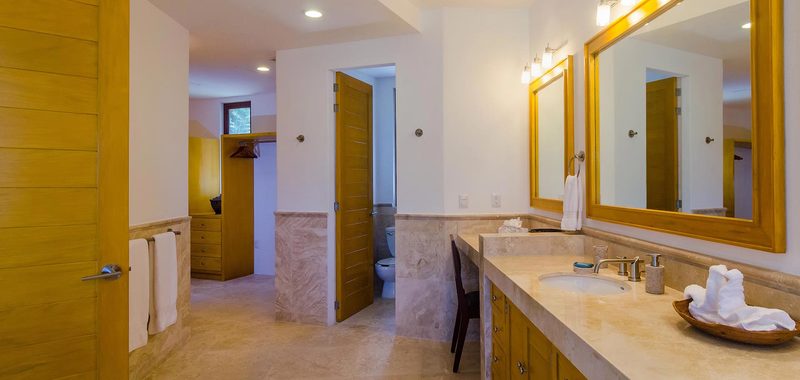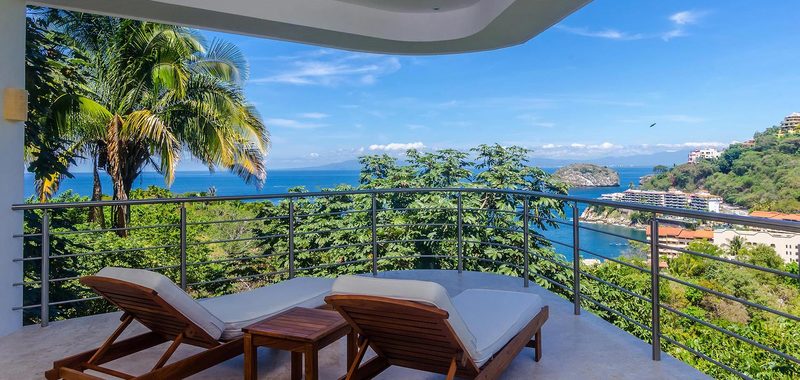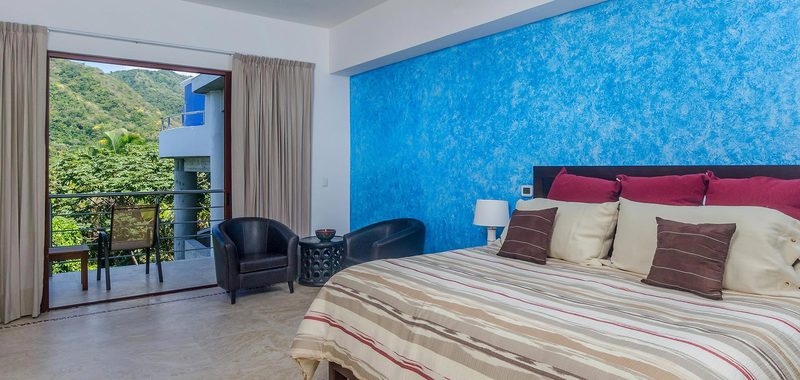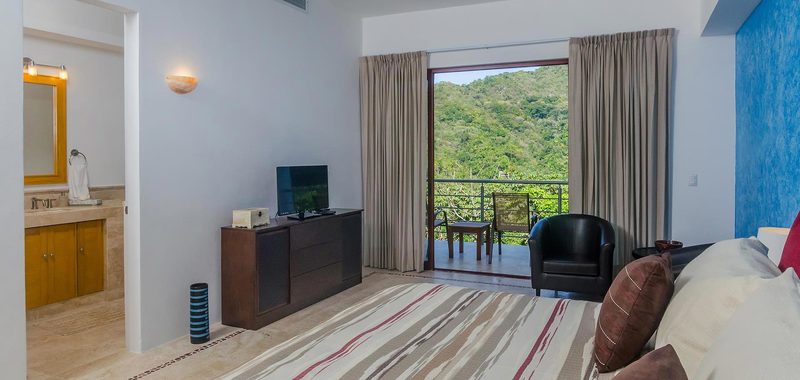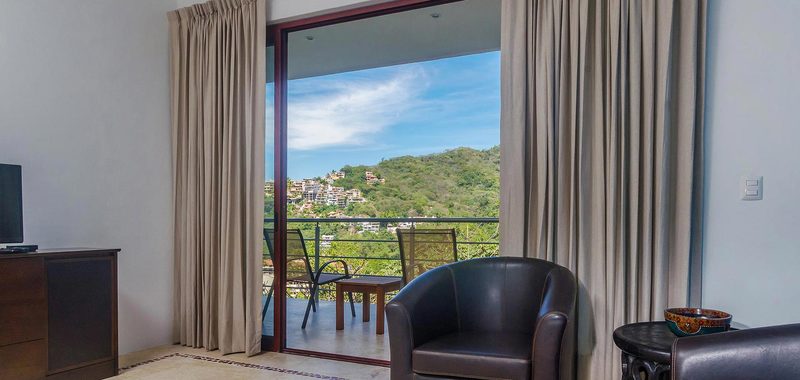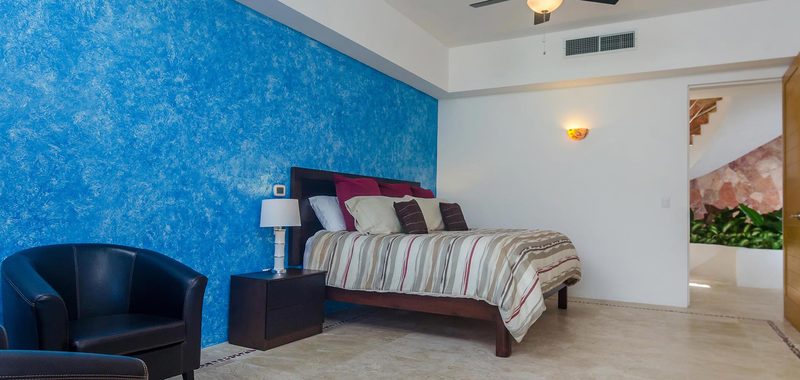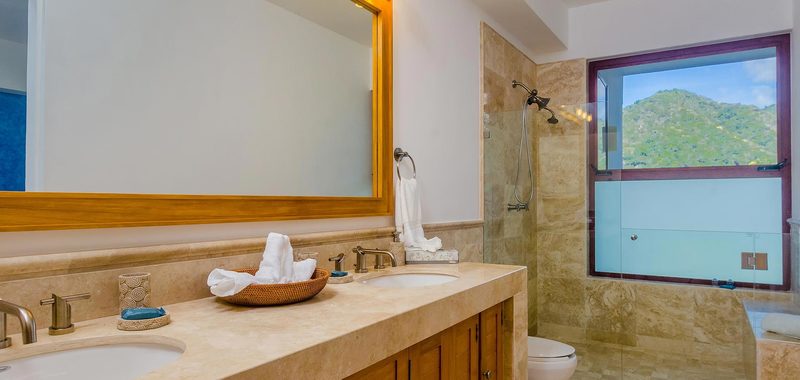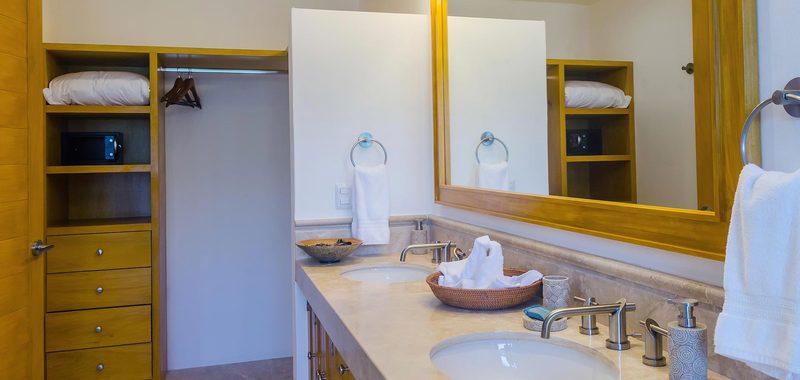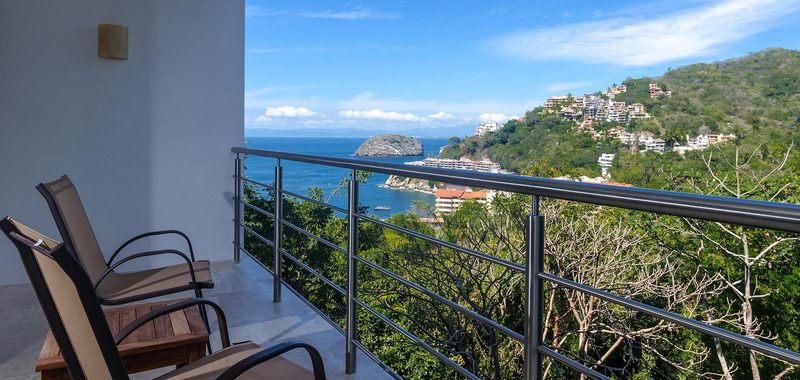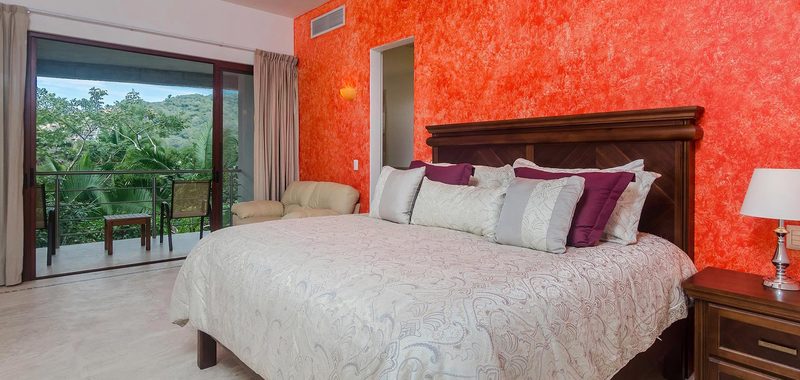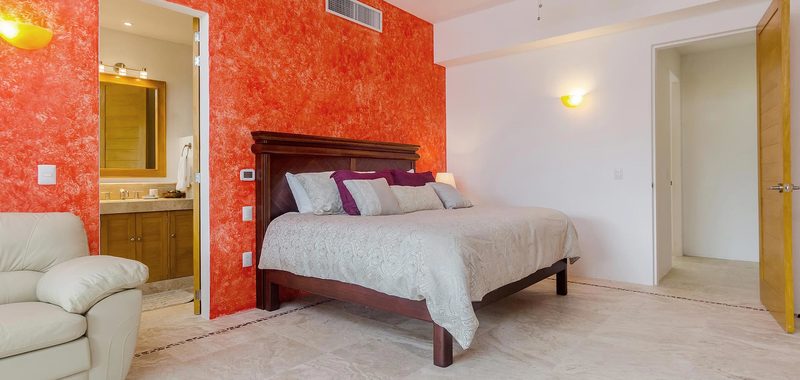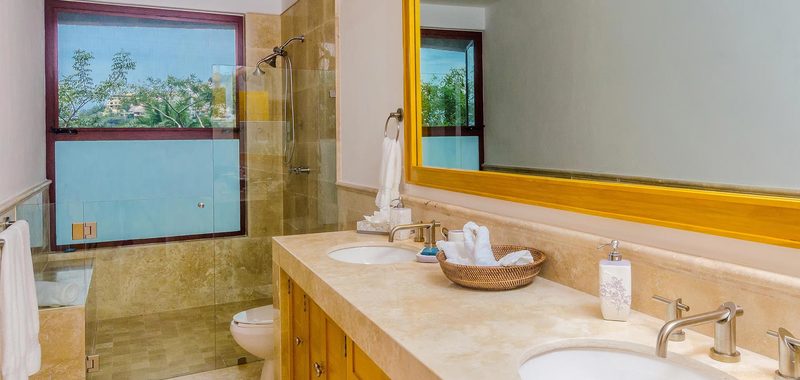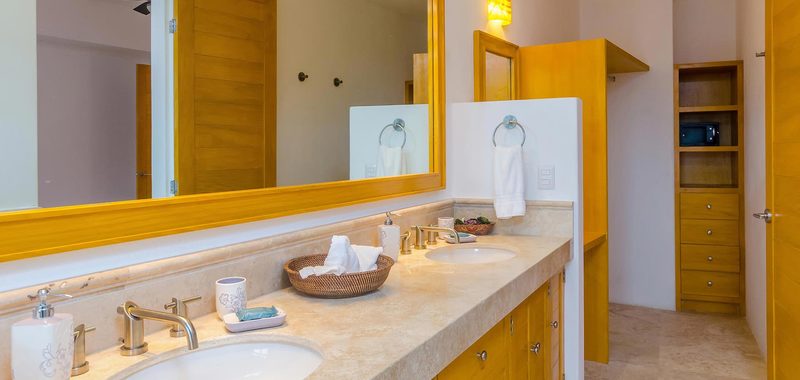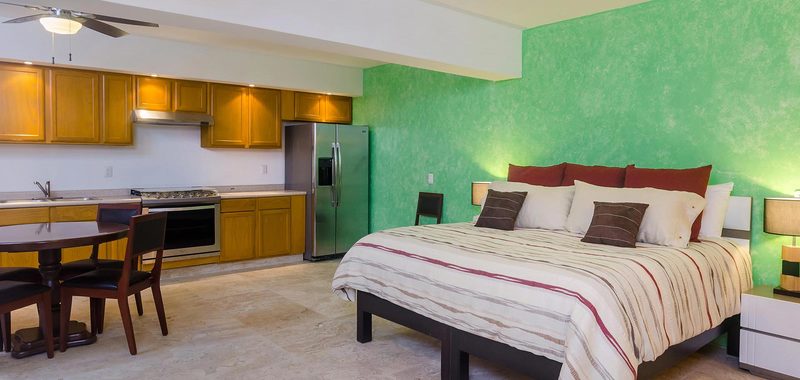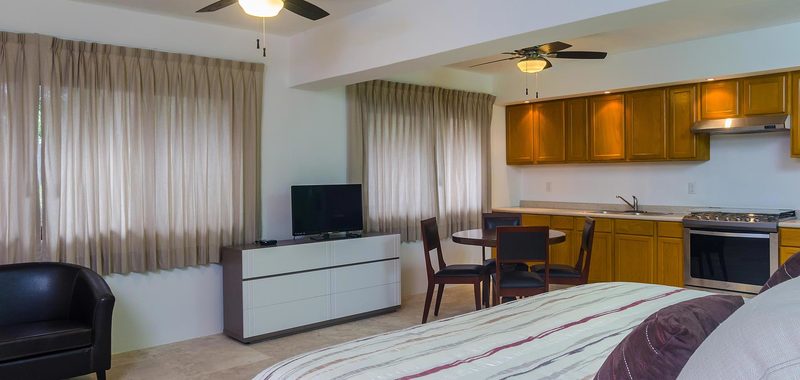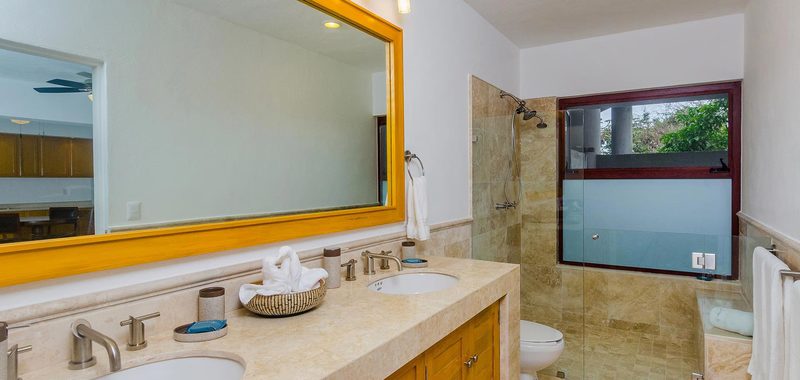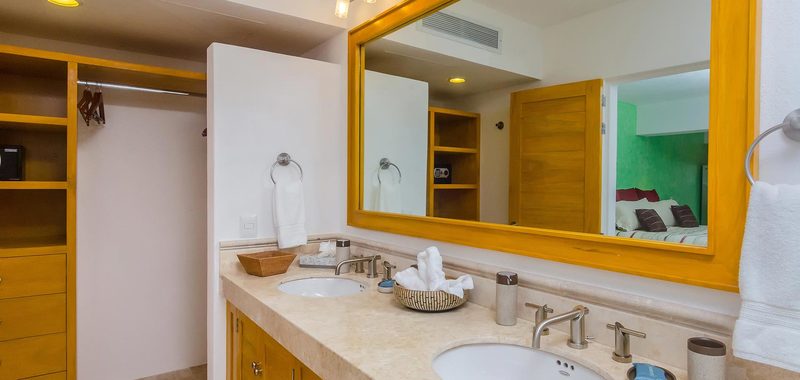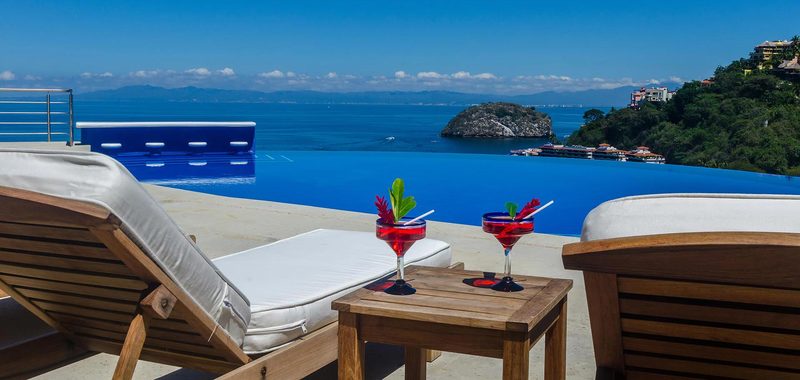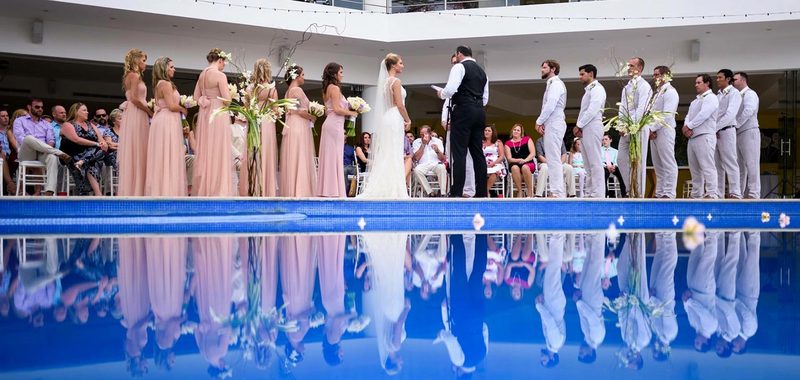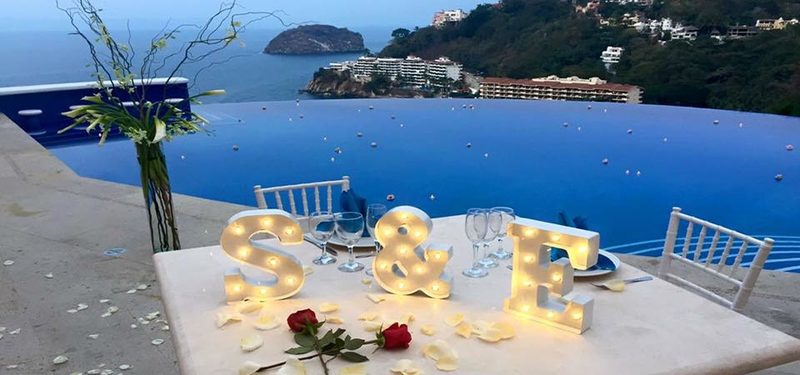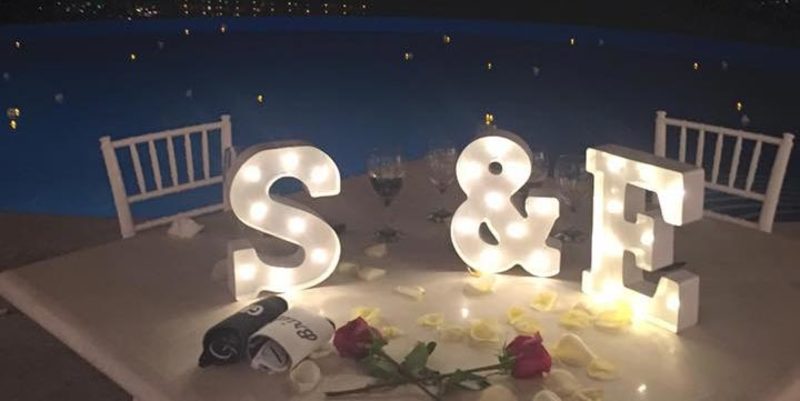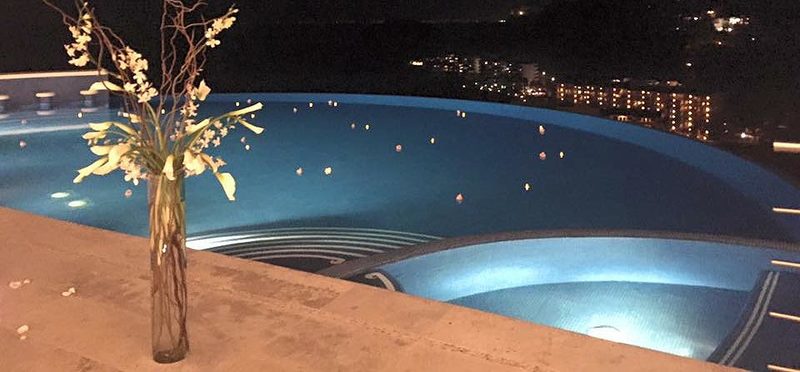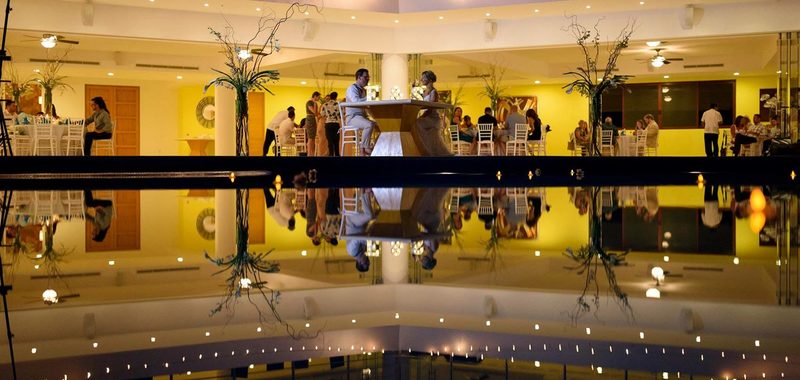 - PROMOTION - Pay for 6 nights, stay for 7 nights promotion through September 2021. Get 20% off nightly rate if villa is booked for 28+ nights through September 2021.
Villa Magnifico, Hillside in Mismaloya, with Spectacular views of Mismaloya cove, Los Arcos, open Ocean and downtown Puerto Vallarta!

The name Magnifico is quite appropriate for this 25,000 square foot 10 bedroom villa. Grand in size and stature, Magnifico was designed with oversized open spaces, perfect for large events, weddings, family reunions and large groups. The huge living area, deck and oversized pool allows for guests to never feel crowded, even in groups of 20. The modern open floor plan, large guest lounging and dining areas, huge deck, and entertaining game room make for a relaxing and fun vacation getaway!
Bedrooms: 10 Bedrooms, Sleeps 20

Master Bedroom 1: 1 king
Ensuite Bath

Bedroom 2: 1 king
Ensuite Bath

Bedroom 3: 1 king
Ensuite Bath

Bedroom 4: 1 king
Ensuite Bath

Bedroom 5: 1 king
Ensuite Bath

Master Bedroom 6: 1 king
Ensuite Bath

Master Bedroom 7: 1 king
Ensuite Bath

Bedroom 8: 1 king
Ensuite Bath

Bedroom 9: 1 king
Ensuite Bath

Bedroom 10: 1 king
Ensuite bath, kitchen

Villa Magnifico Amenities
- 25,000 square feet of indoor and outdoor living.
- 10 bedrooms.
- 16 bathrooms.
- 3 Kitchens.
- Heated infinity swimming pool.
- Jacuzzi.
- Outdoor gas Barbeques.
- Gym.
- 2 Bose home theaters.
- Bose wireless play music system on the main level, indoors and outdoors, and also a second system on the game room level.
- High speed wireless internet.
- Fully air conditioned throughout.
- Sleeps 20 plus guests and can service 100 plus guests for weddings/special events.
- Outdoor pool bath on the main level.
- Walls-of-glass, to open the terraces to the indoors.
- Central water purification system.
- Satellite TV's with 100's of channels.
- Office equipment: laptop pc, printer/scanner/copier and fax machine.
- Security box in every bedroom closet.
- Ensuite full bath in every bedroom.
- Pillowtop mattresses with comfortable pillows and high thread-count sheets.
- Baths have soap, shampoo, makeup mirrors and hairdryers.
- Complimentary laundry service, for clothes that are ok for machine wash and machine dry.
- 6 car garage.
- Staff of 7.
- Spectacular views.
Link to nice wedding video: https://vimeo.com/126836686
Amenities
Bed sizes: 10 King
16 baths
Air conditioning: Throughout
Pool: Heated
Jacuzzi
Internet: High speed wireless
Phone
Staff: Staff of 7
CD Player
DVD Player