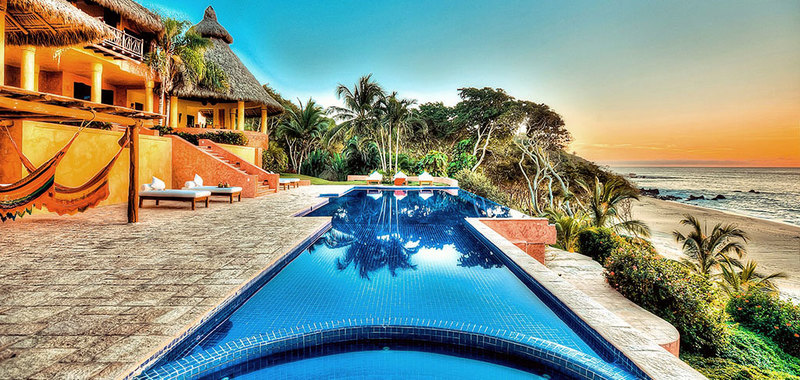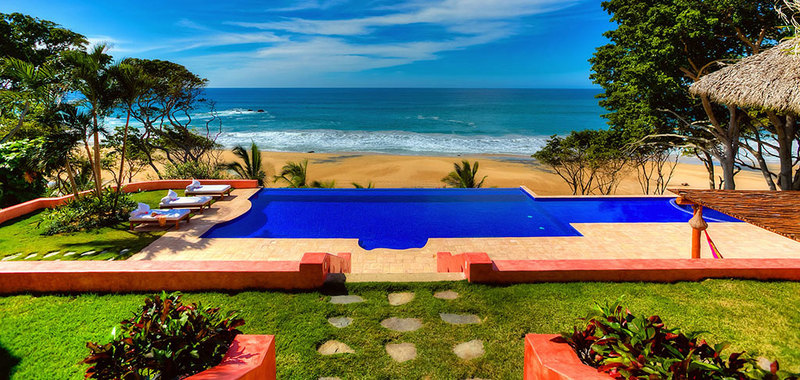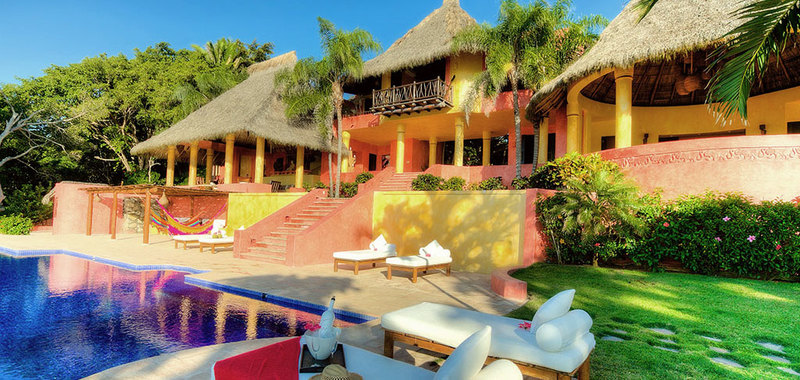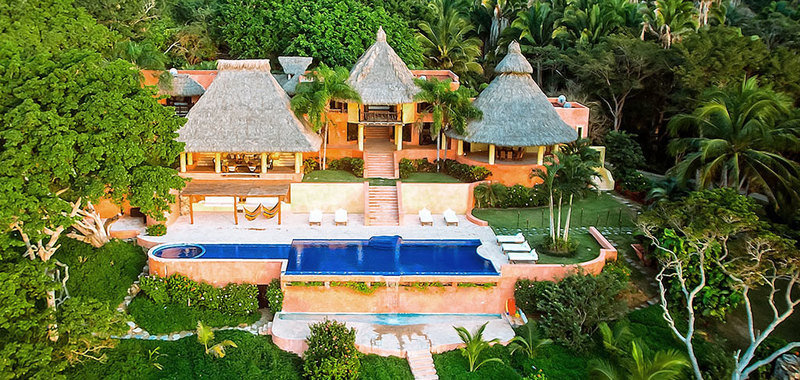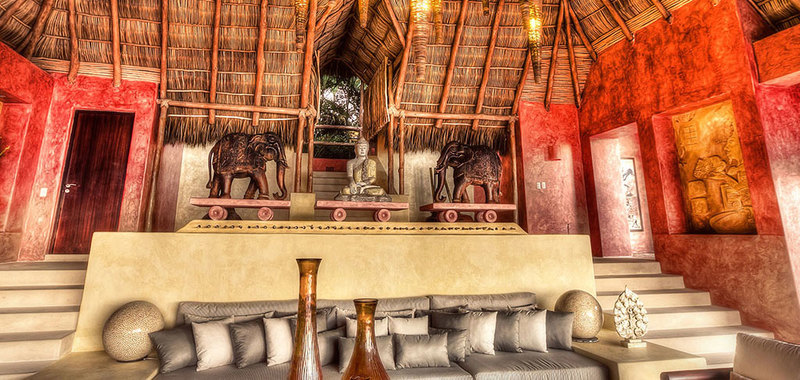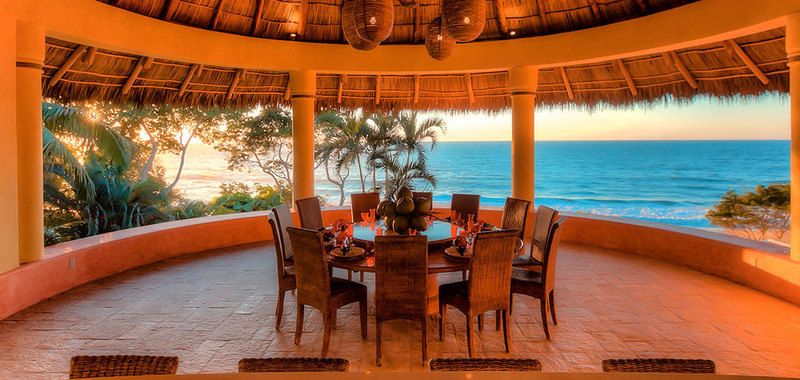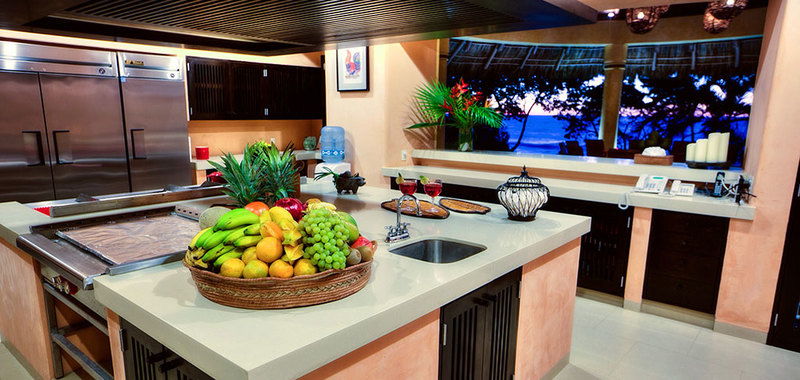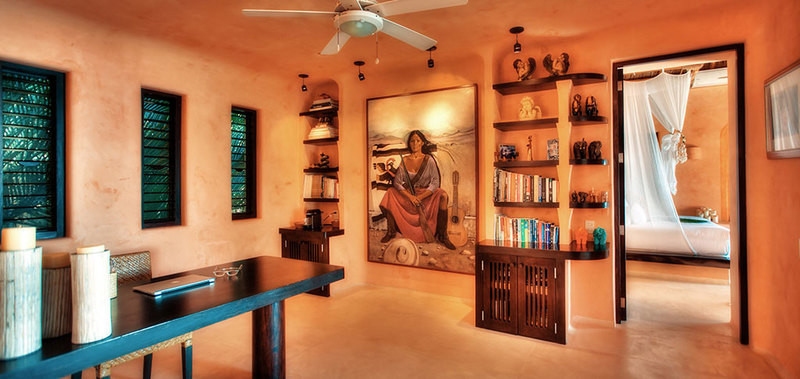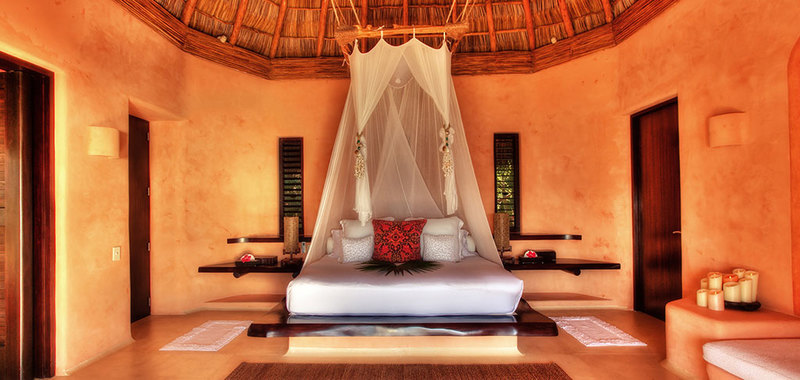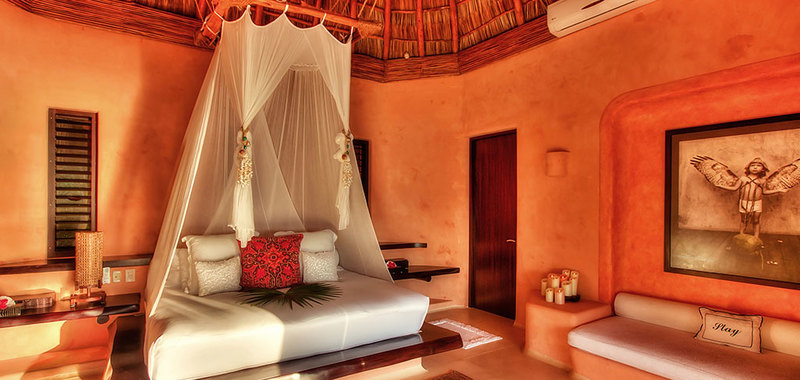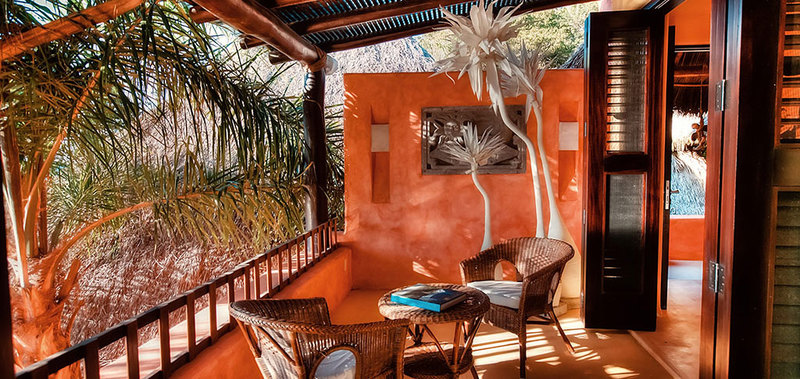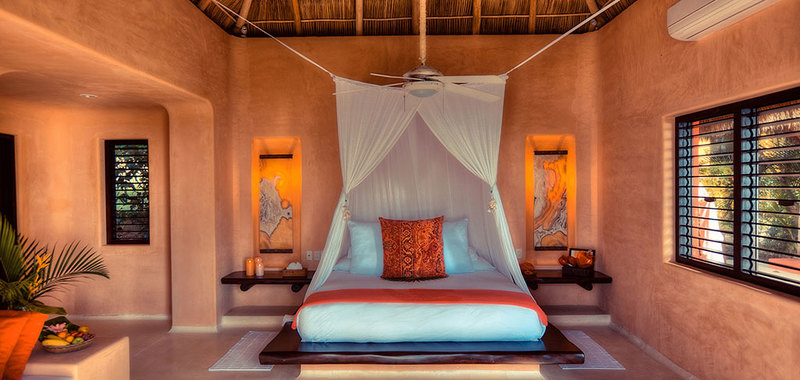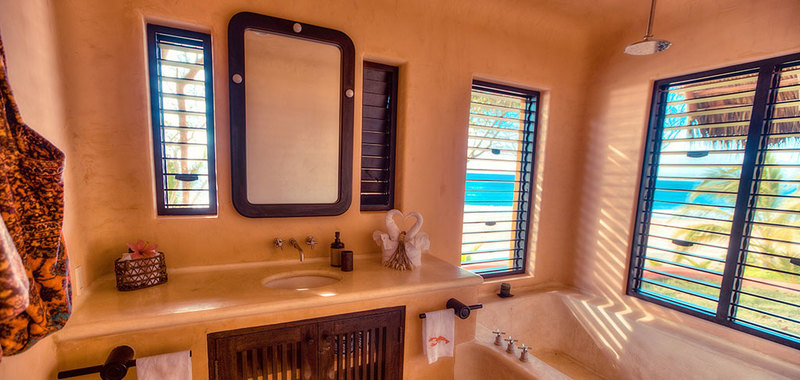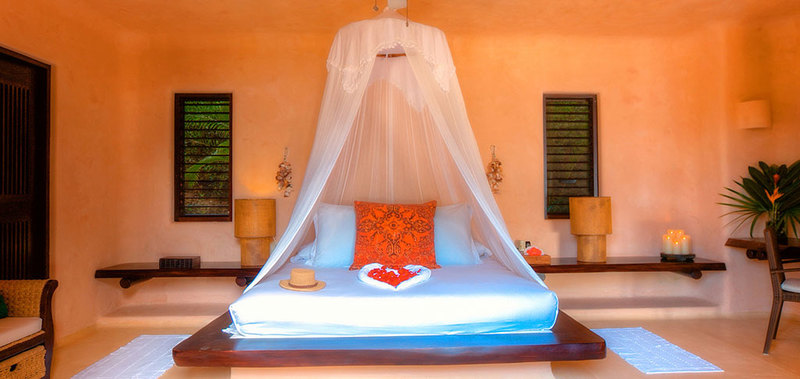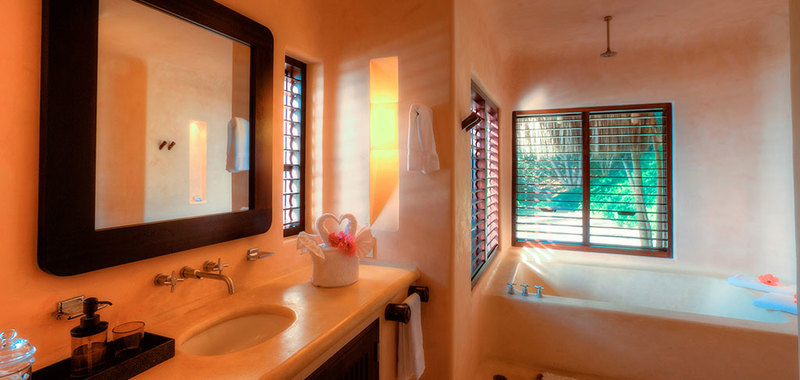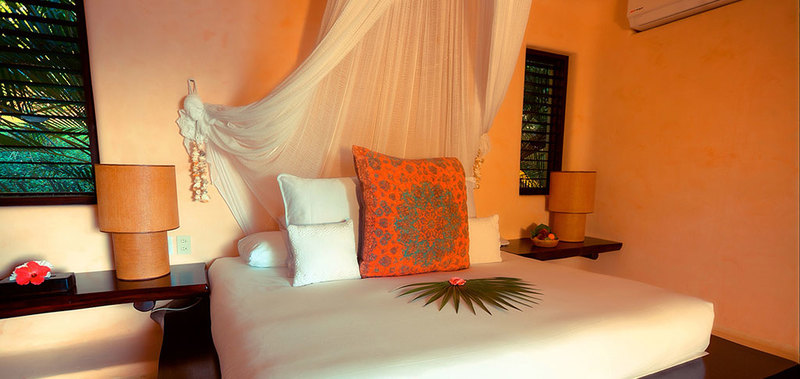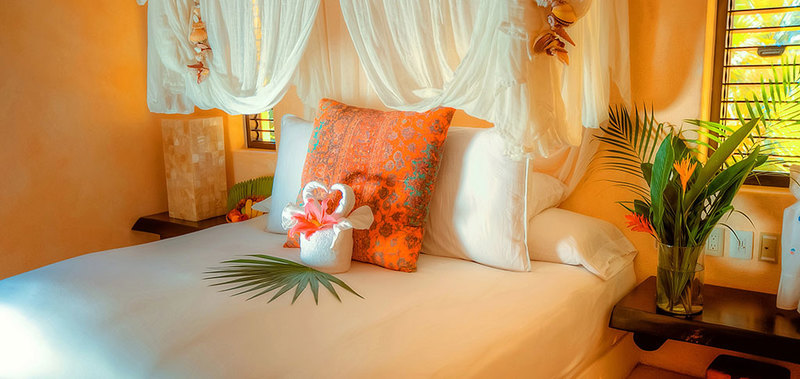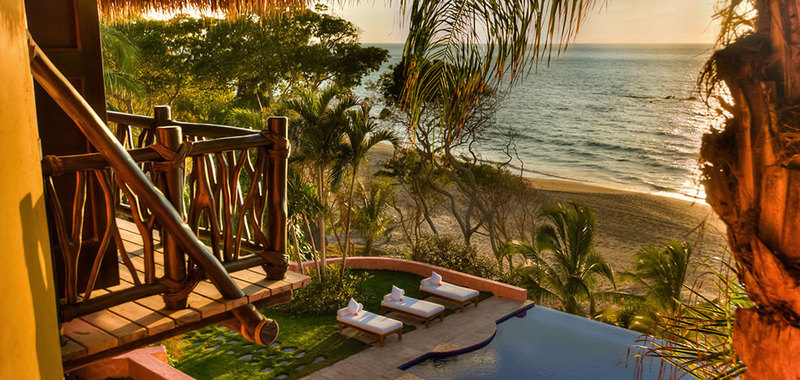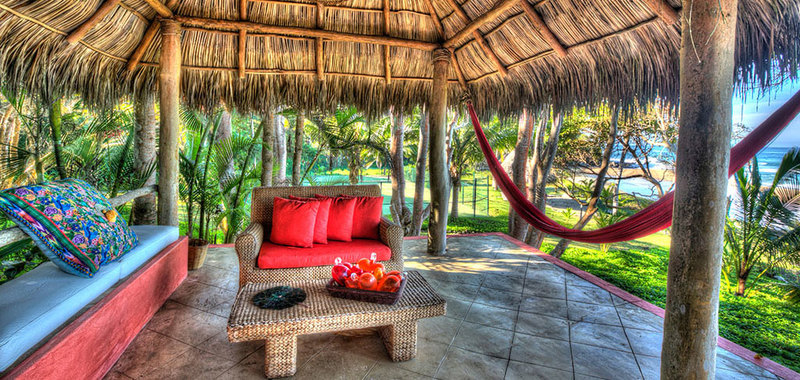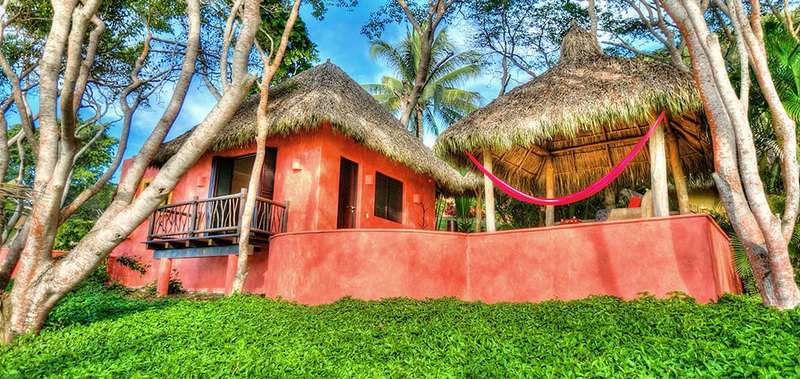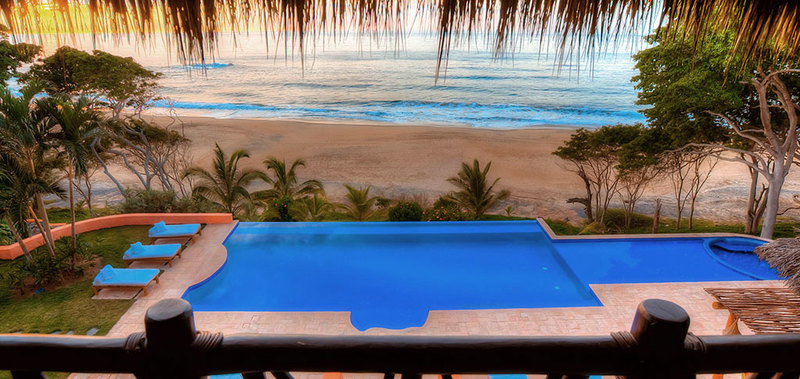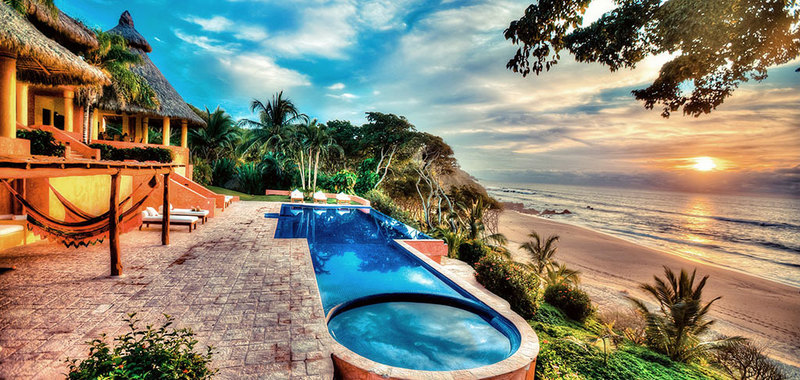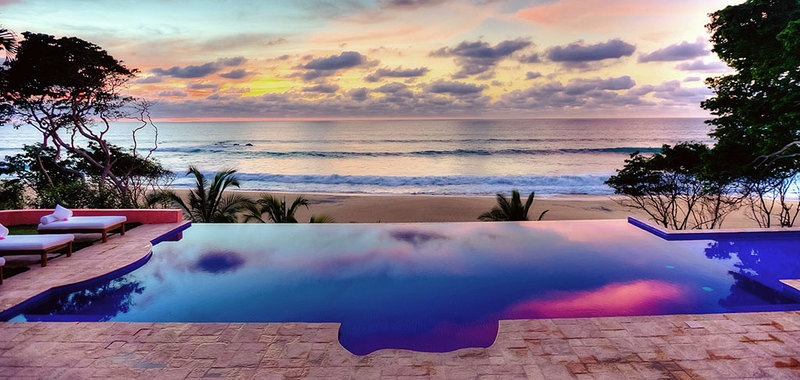 25 miles north of Puerto Vallarta's International Airport lies a path hidden in the jungle outside of the charming fishing village of Sayulita, Nayarit; near the Four Seasons. Situated on 85 acres of unspoiled jungle - Casa Mis Amores - a 25,000 square foot estate complete with 3 suites in the main house and two separate private villas adjacent, all comfortably conditioned with zoned conditioned air, 10 private baths, satellite television and breathtaking views.
The estate abuts half a mile of its own private beach. There is a fully-outfitted media room, sauna and steam room, a gourmet kitchen and a competition tennis court with courtside private fountain bar for impromptu celebrations. The estate comes with a five member staff to serve your every need.
In 1980's, when the owner discovered this magnificent slice of jungle, he immediately assumed a sacred trust as its guardian to honor its fragile ecological balance. Great pains were taken to disturb as little as possible - 99% of the vegetation was respected and remains.
Nestled in this hidden sector of the rain forest that caresses Playa Pazcuarito, this expansive home also provides refuge for nesting sea turtles, armadillos, iguanas, several species of falcon, orchids, bromeliads.
The fabulous retreat morphs into dramatically distinct theatres depending on the light and the time of day. The offered privilege of sharing this marvel of natural beauty is not one to be taken lightly.
Amenities
10 baths
Air conditioning
Pool: Heated
Jacuzzi
Internet: High speed wireless
Phone
Staff: 5
Tennis court, sauna, steam room, media room