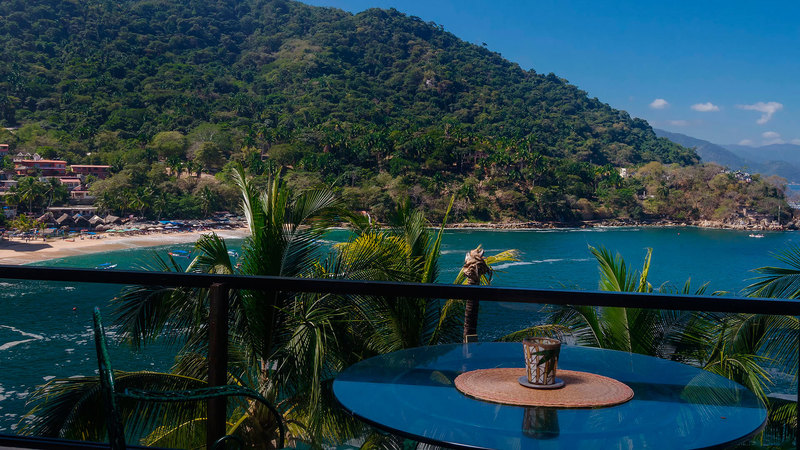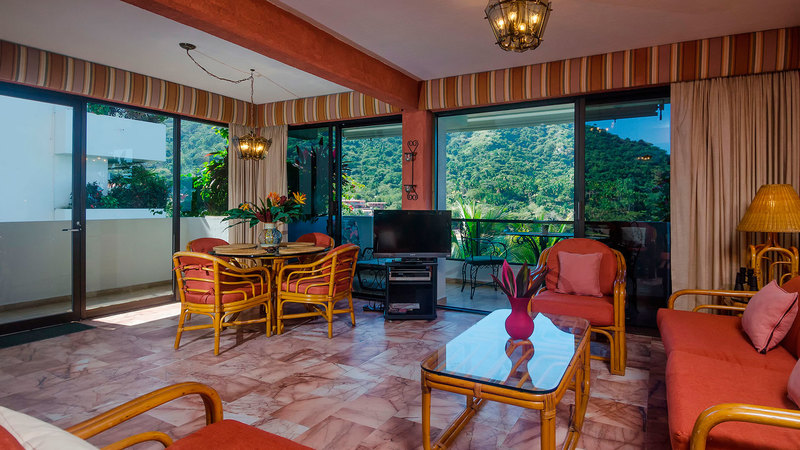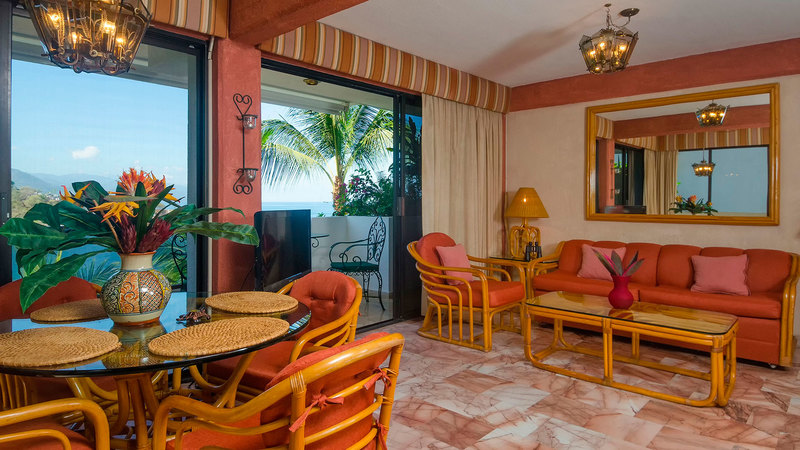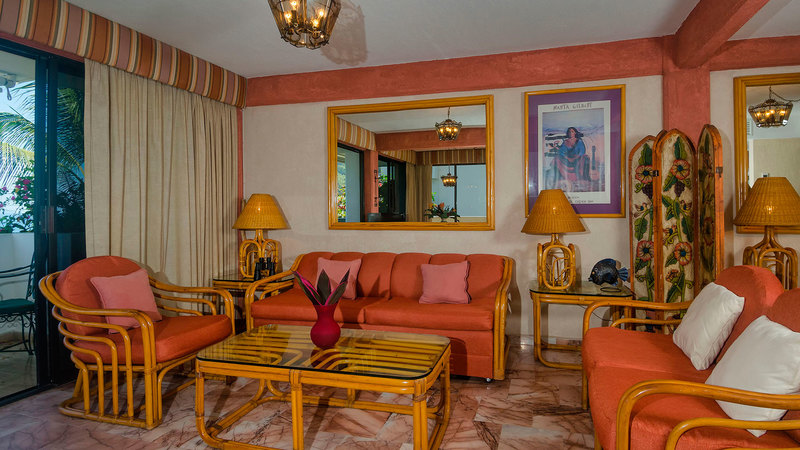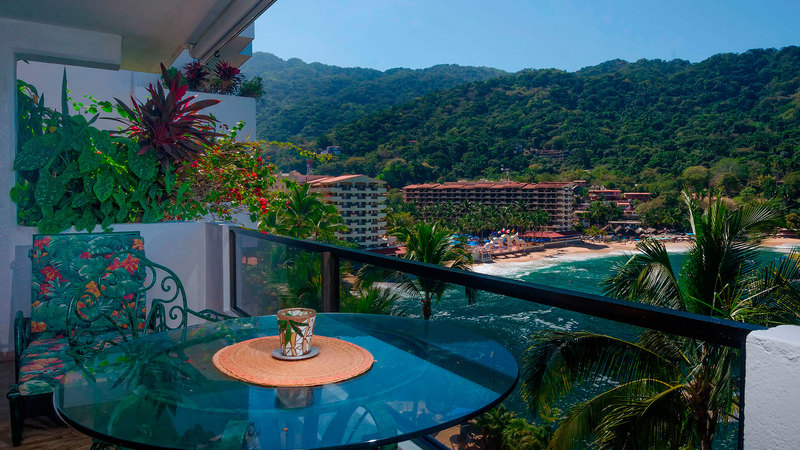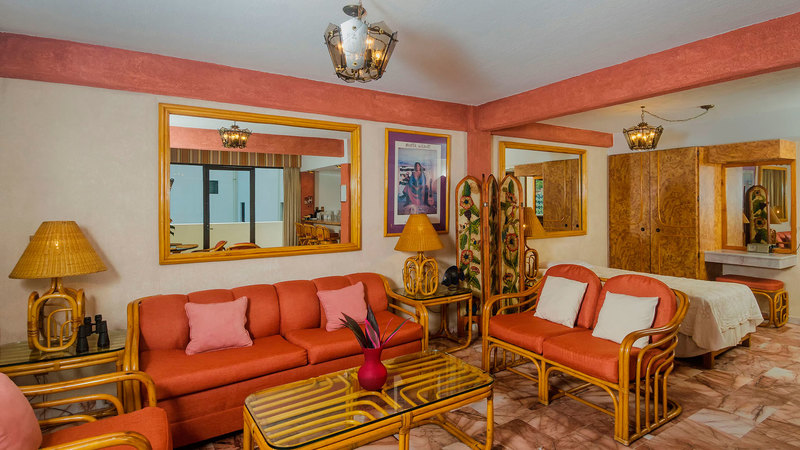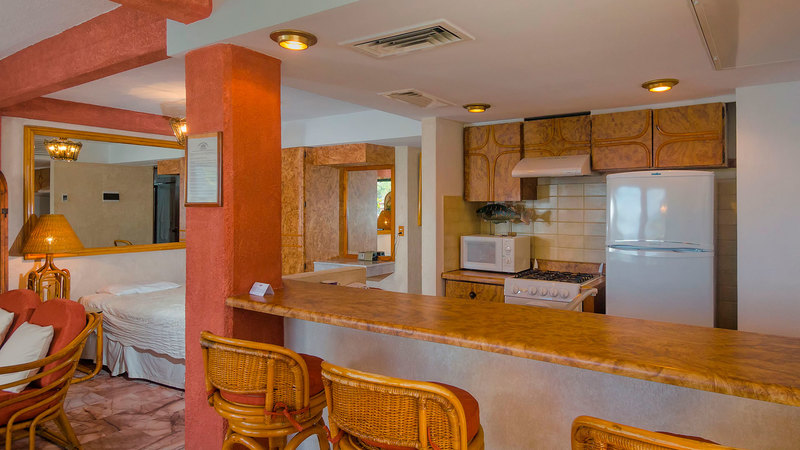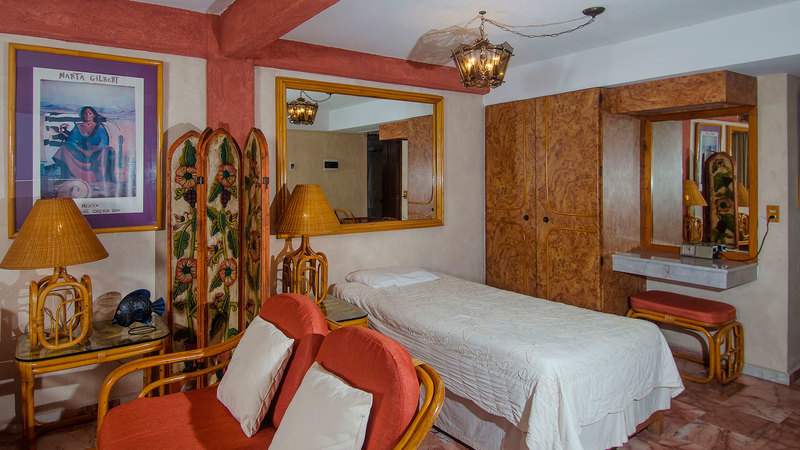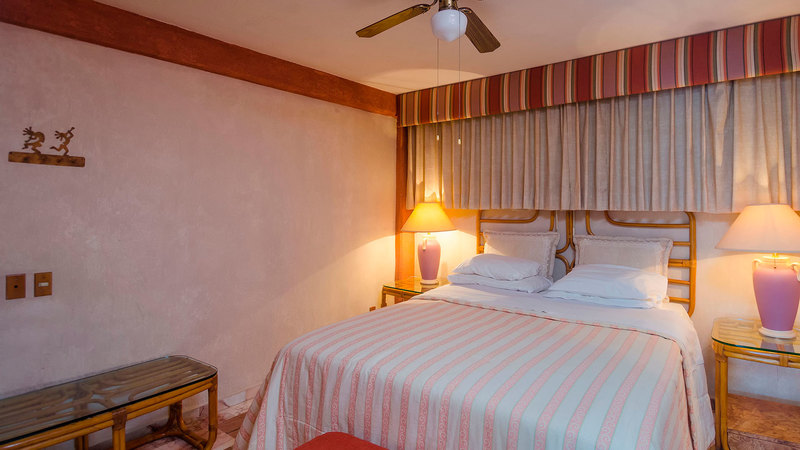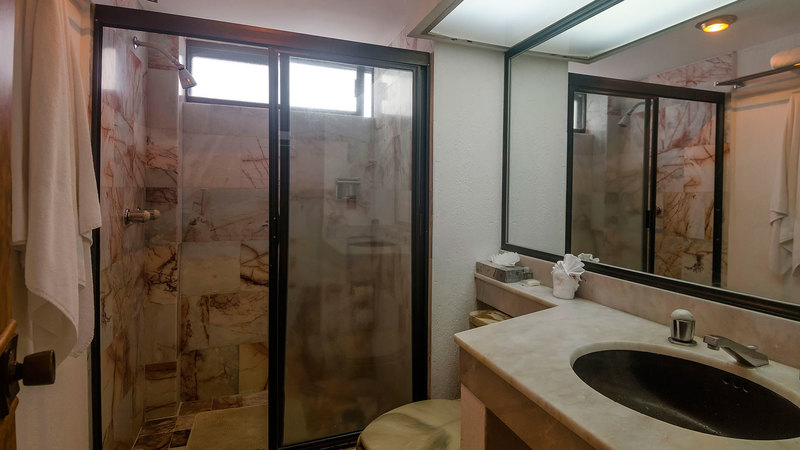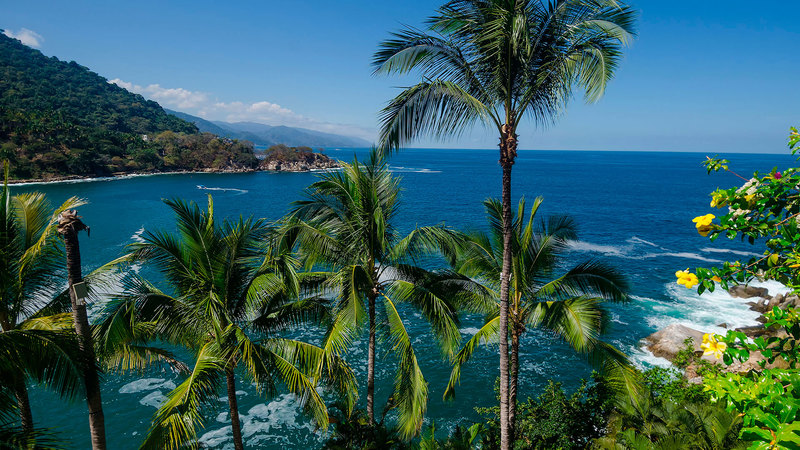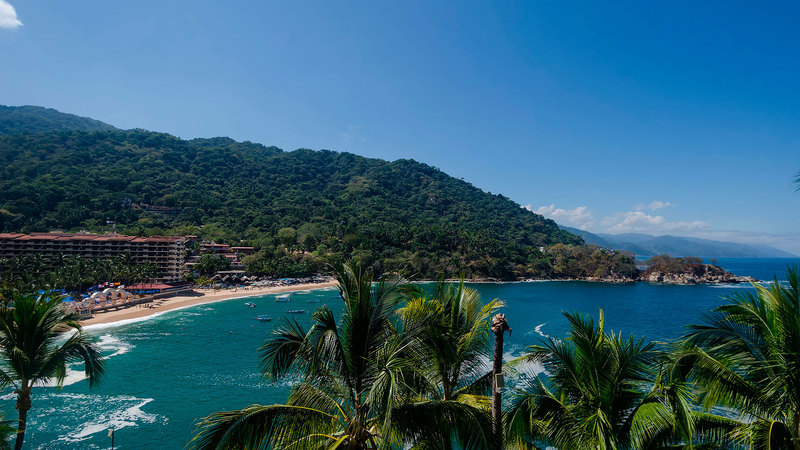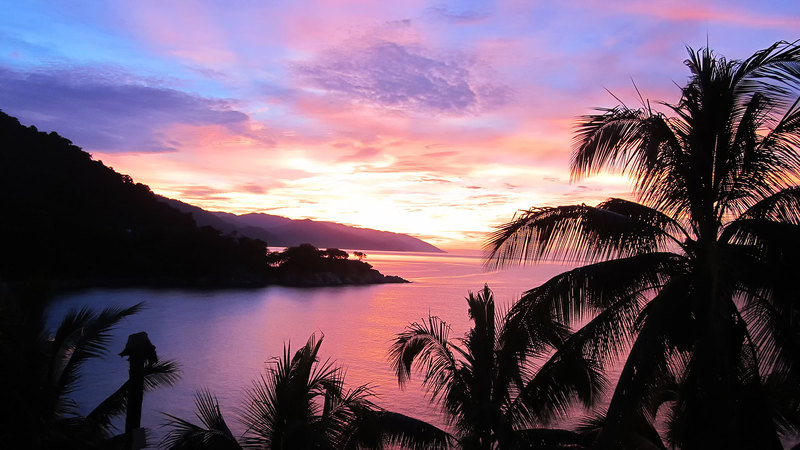 This is a a corner unit with windows on 2 sides. 1 bedroom/1 bathroom condo with a fully equipped kitchen. There is also a twin bed just off the living area. Flat screen television in living room with dvd player. Enjoy the beutiful sunsets and listen to the waves on near by Mismaloya beach. Rentals to adults only, no children allowed.
- 1 bedroom w/queen-size bed, twin bed off living room and 1 full bath.
- Fantastic views of Mismaloya beach, coast, ocean and sunsets year-round.
- Oceanfront deck.
- Fully air-conditioned throughout.
- Flat screen TV's in living room.
- Dining area with table for 4 persons.
- Kitchen with a coffee maker, microwave oven, stove and oven, refridgerator and dishwasher.
- DVD Player.
- Water in the complex is purified.
- Phone service is available through a room phone to reception and fees apply for phone calls both locally and internationally. Good cell coverage is available to use your own cell phone on roam.
Please note that this unit does not have independent internet, only the very slow speed access to the complex's internet, not reliable service.
La Jolla de Mismaloya management guarantees guests will have quality internet in the COMMON AREAS of the condo complex, but the management can not guarantee the quality of the internet in the condo unit itself. The individual owner of the condo unit may have individual internet in their unit, but not all owners do.
Winter rate: $120/Night - $3,000/Month
Summer rate: $100/Night - $2,500/Month
Holiday rate: $150/Night
Rental to adults only, no children.
Amenities
Bed sizes: Queen, Twin
1 bath
Air conditioning: Full air-conditioned throughout
Pool: Common
Jacuzzi
Internet
Phone
Staff: Maid weekly
2 Indoor gyms, tennis court.
DVD Player