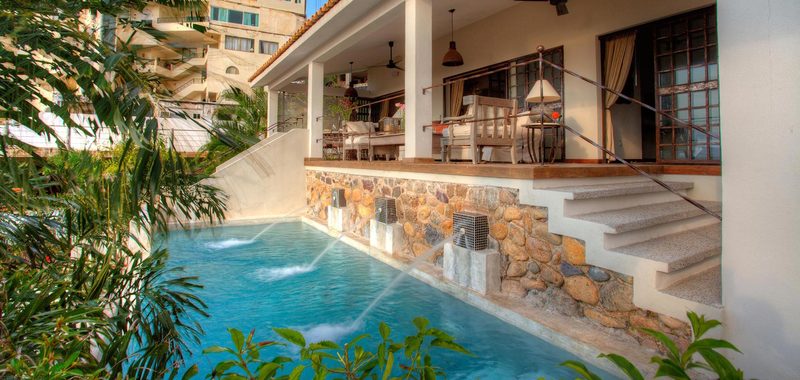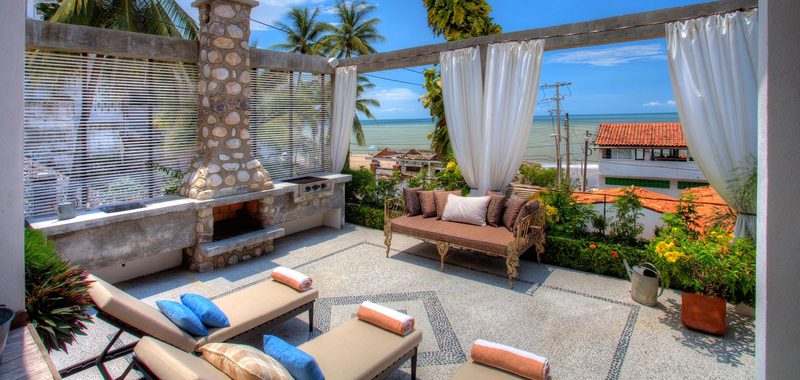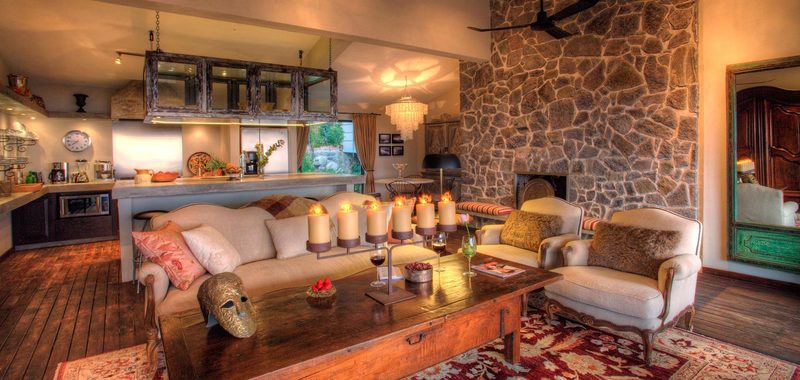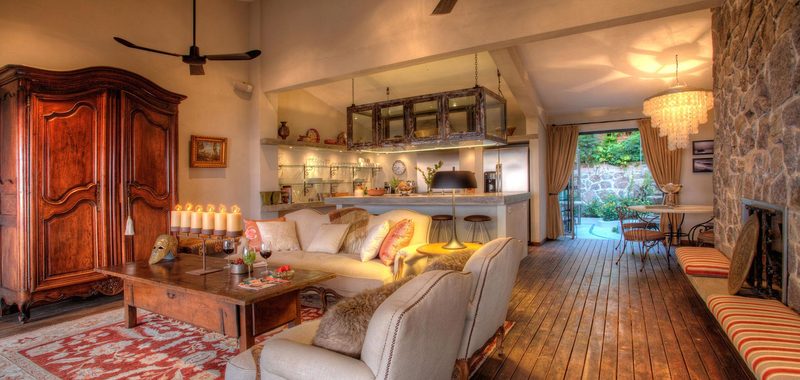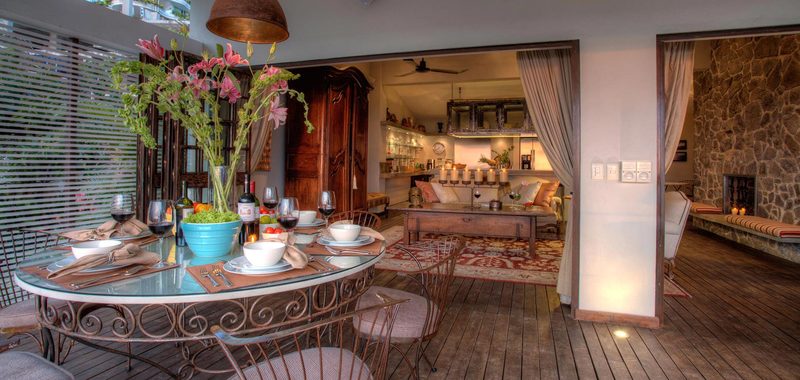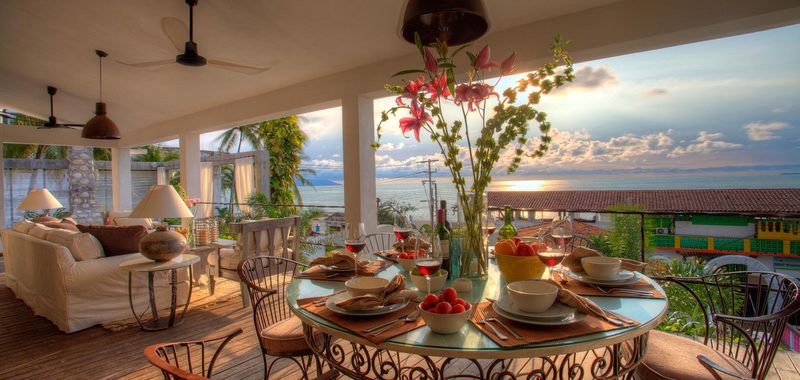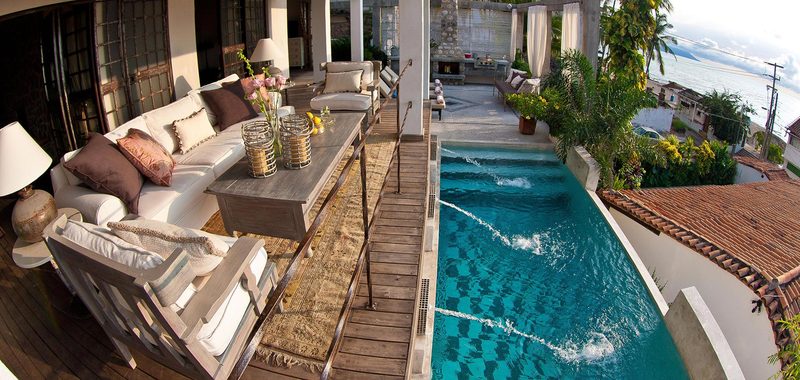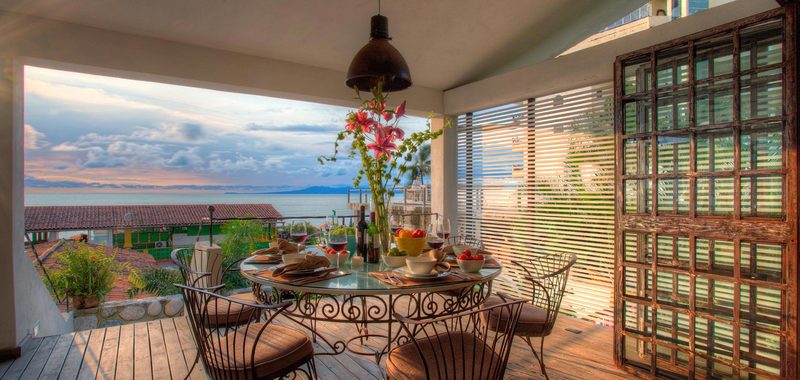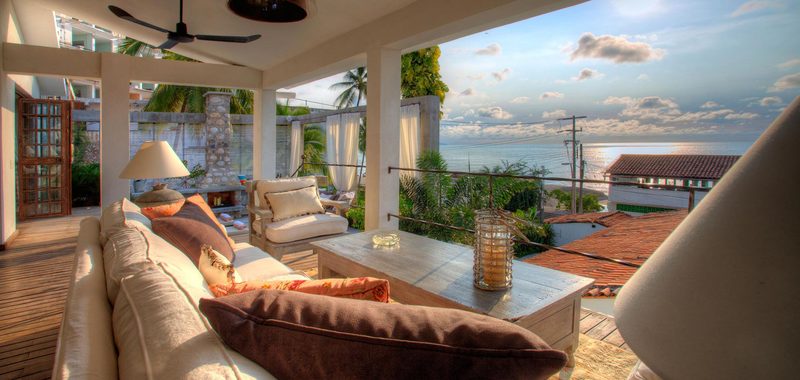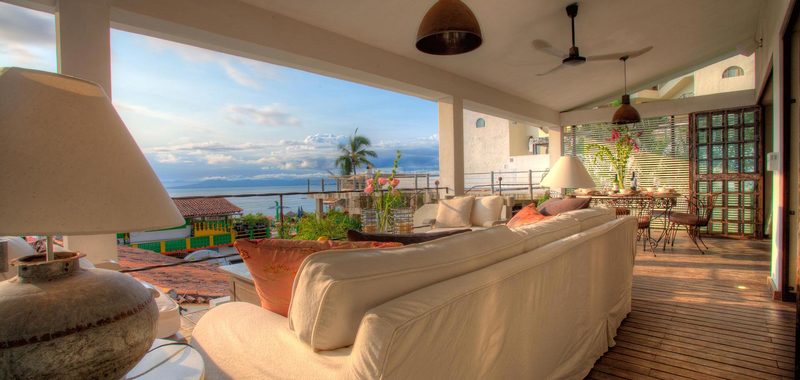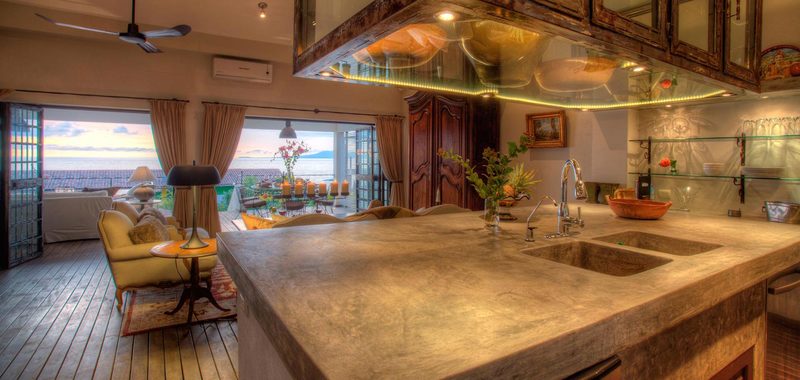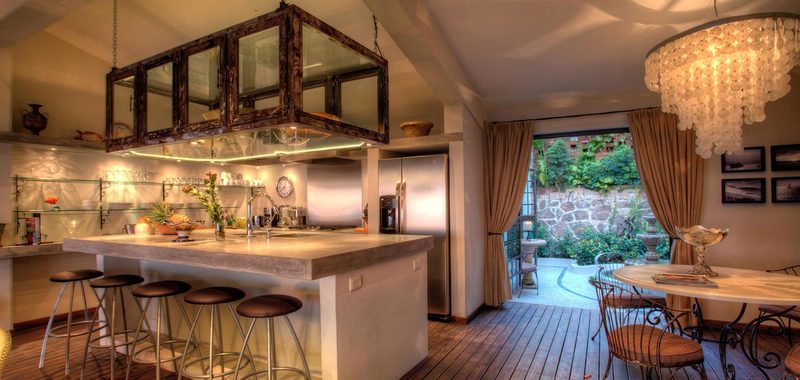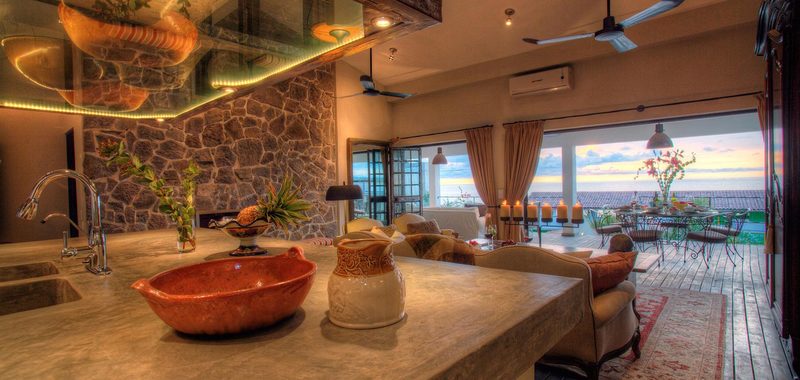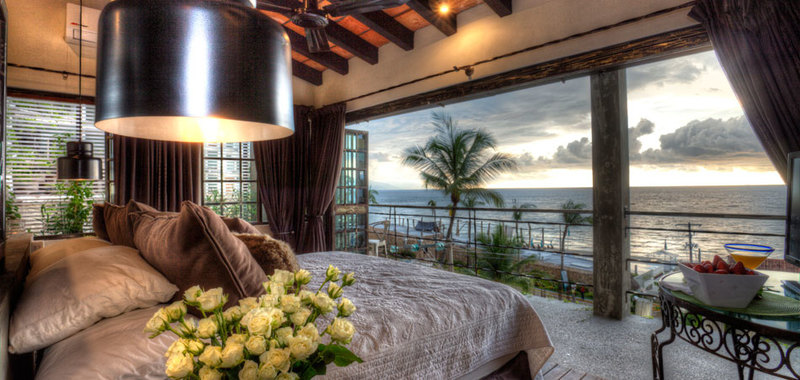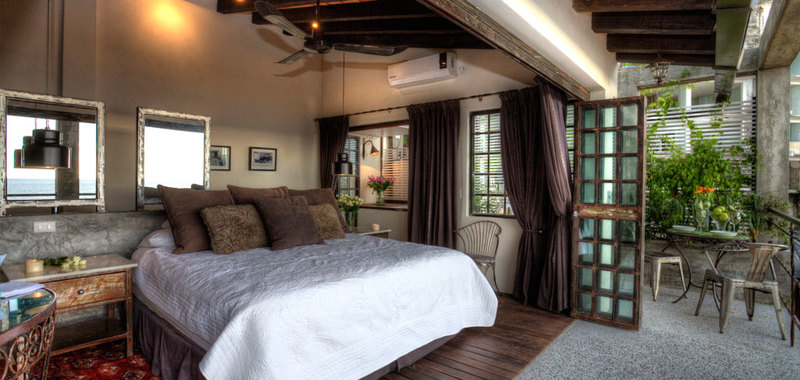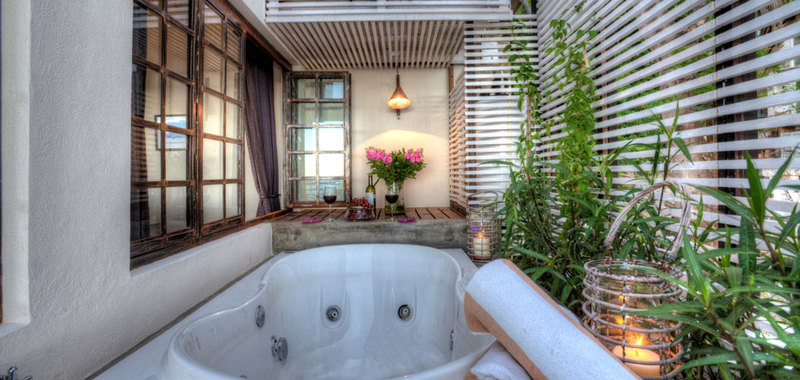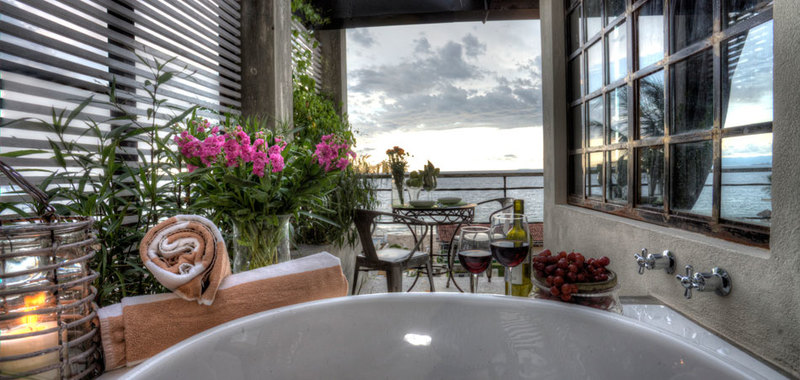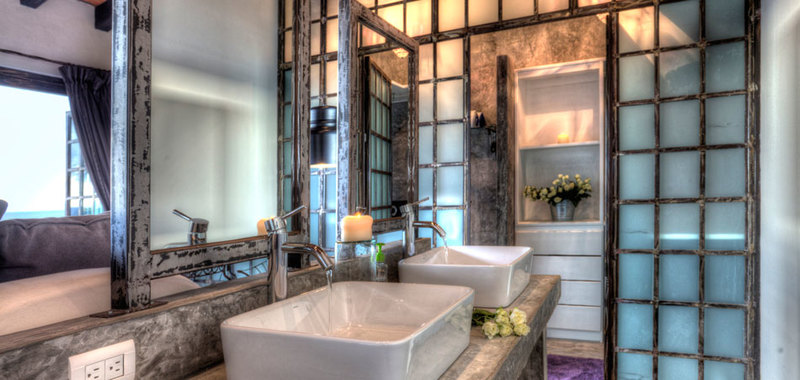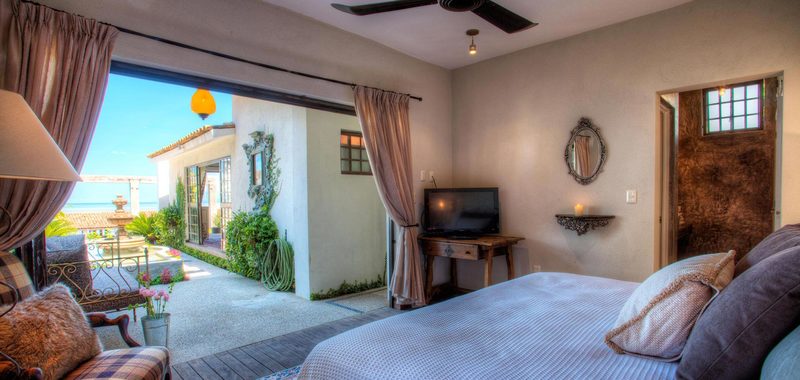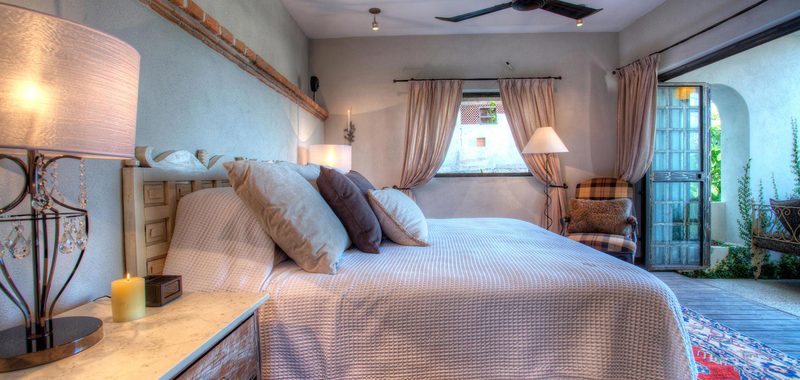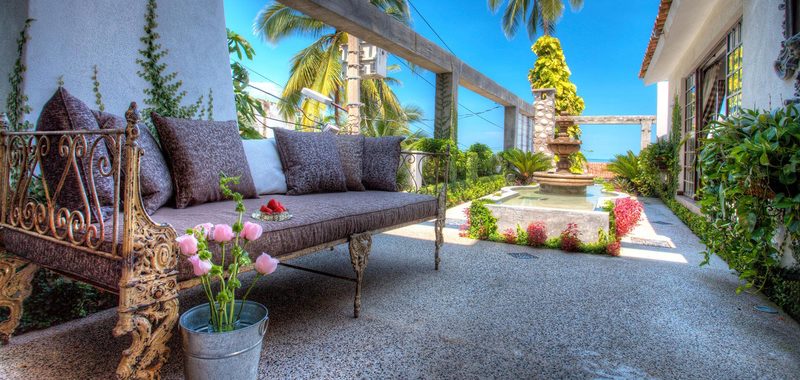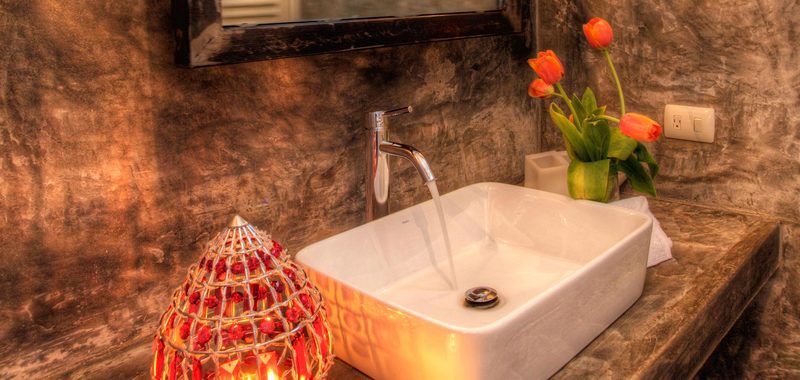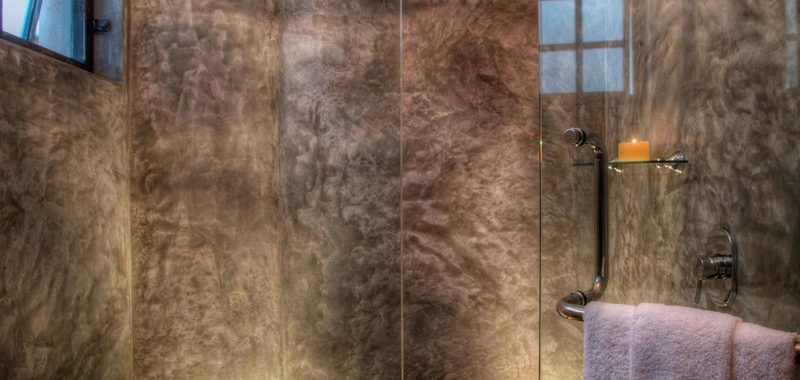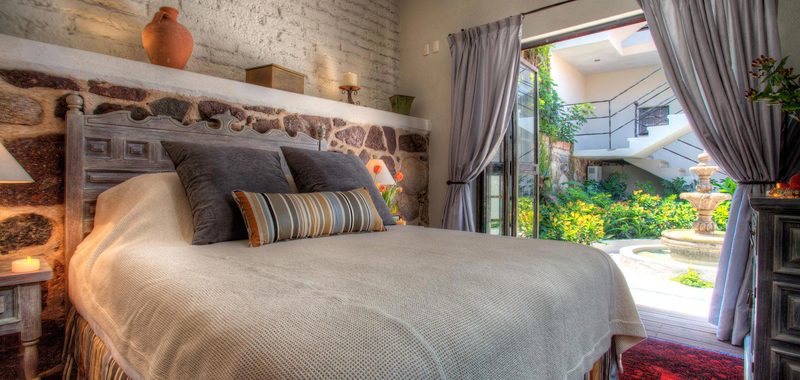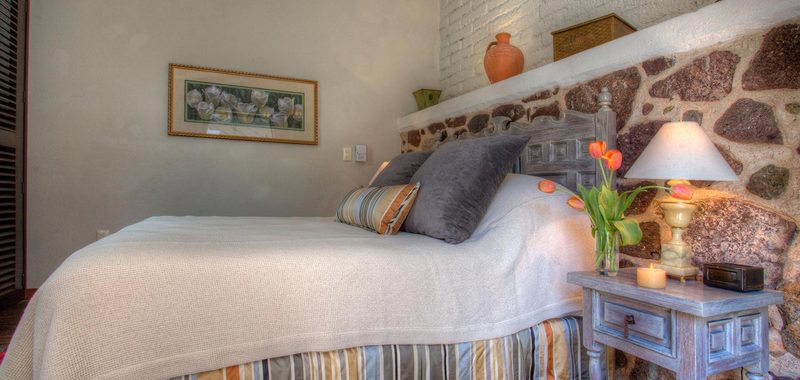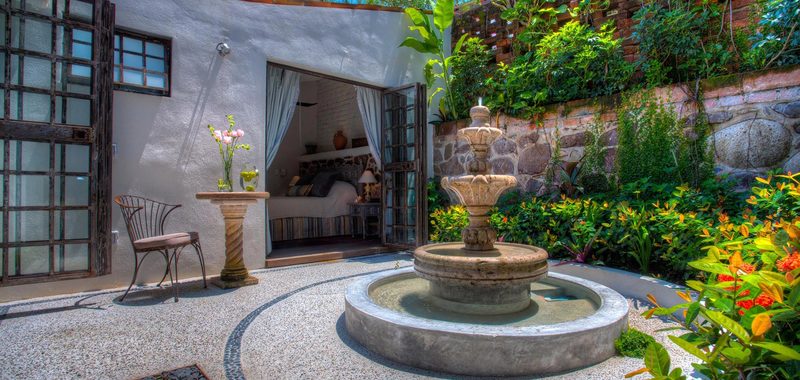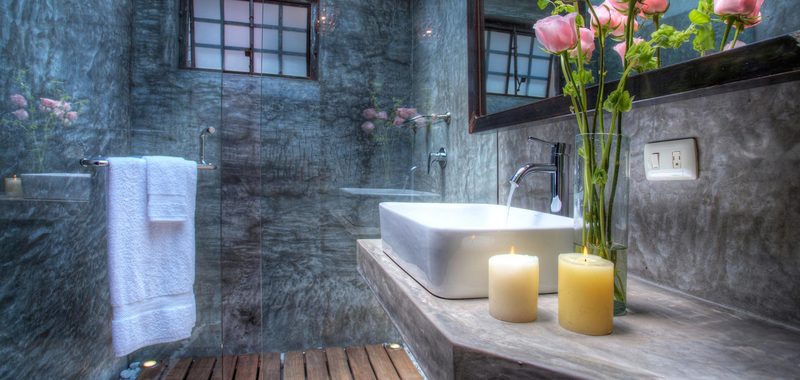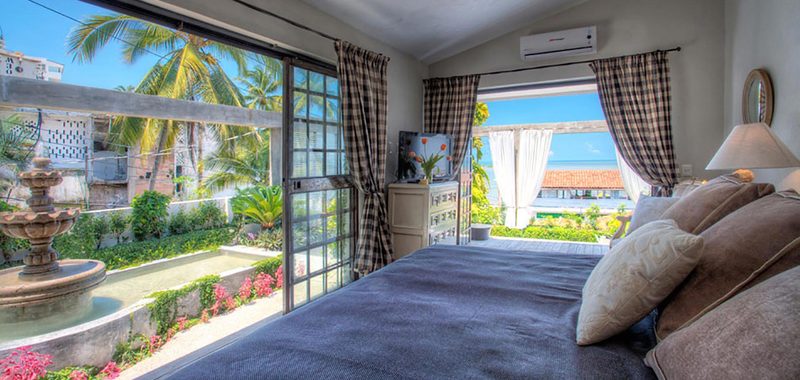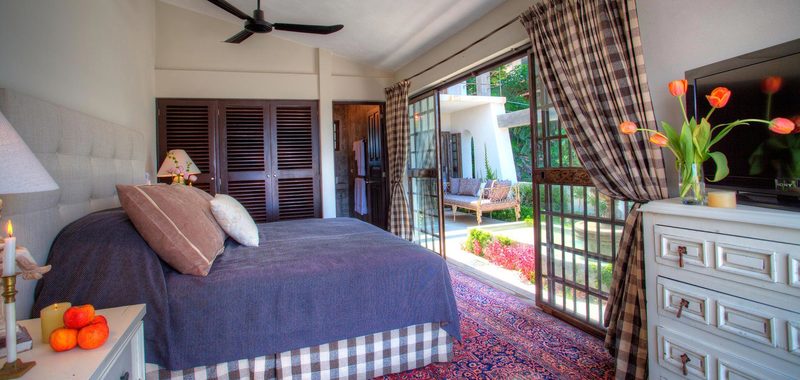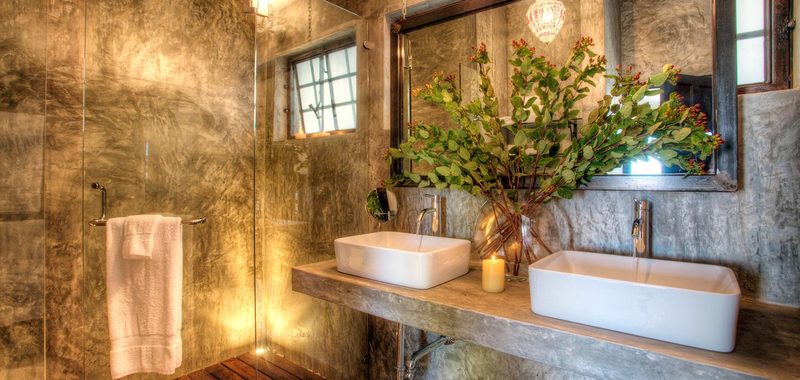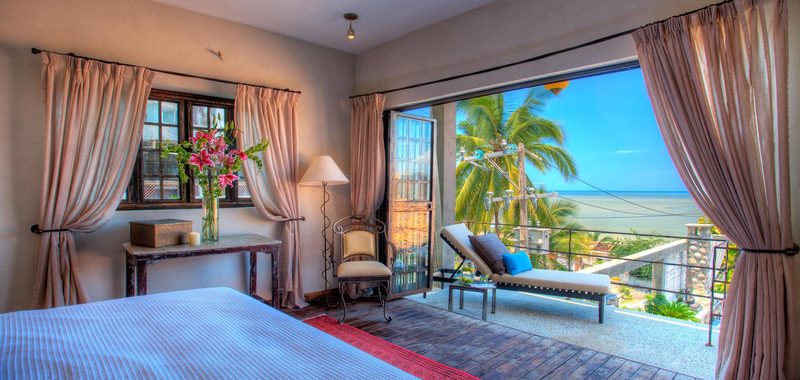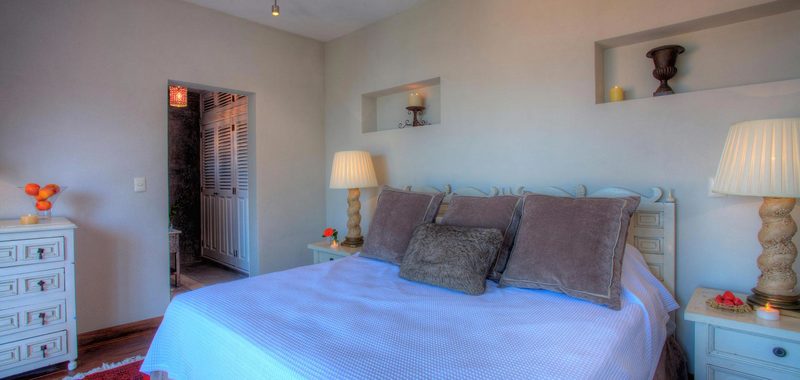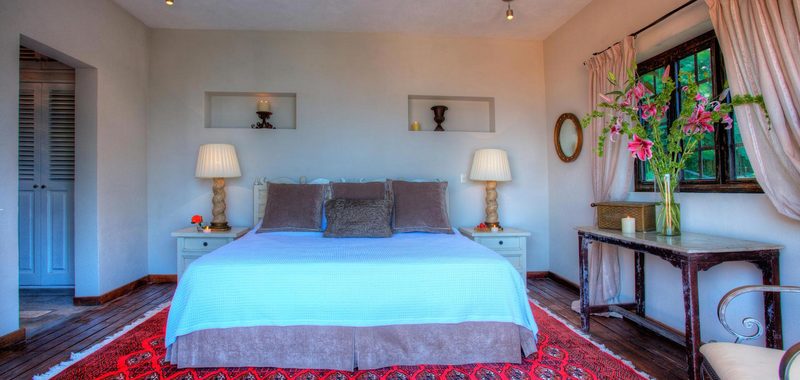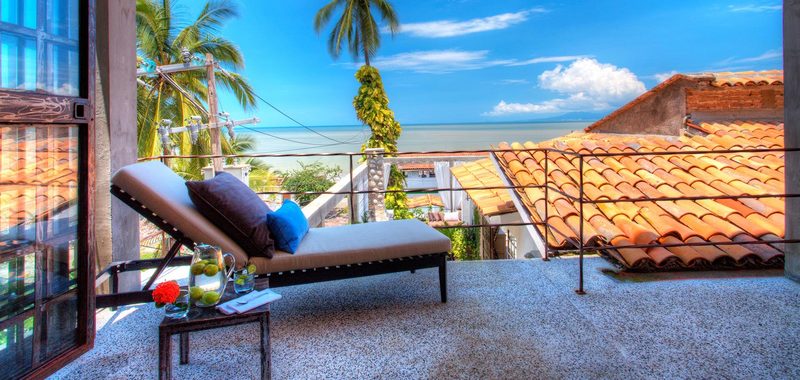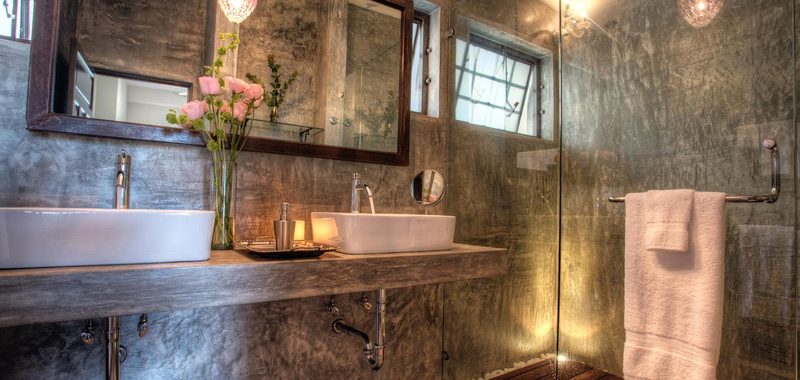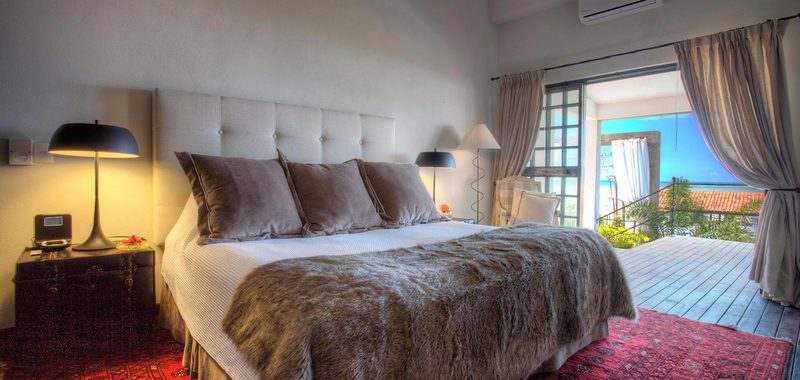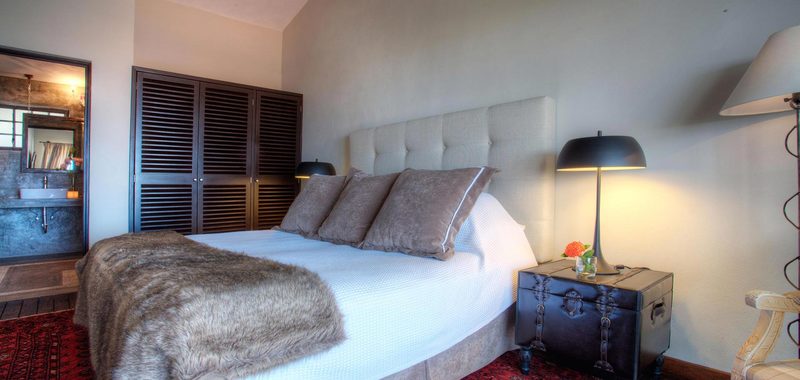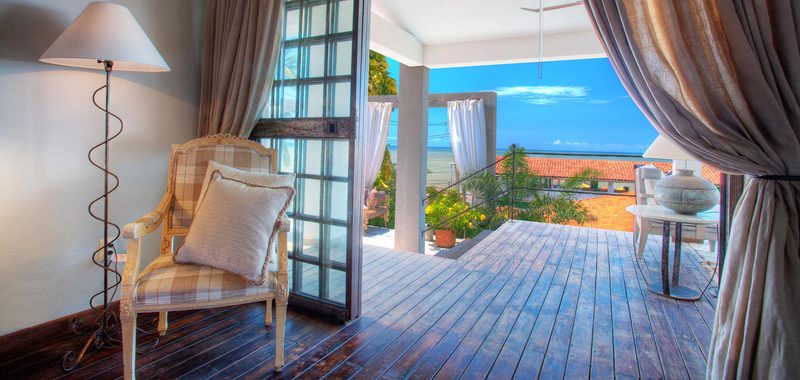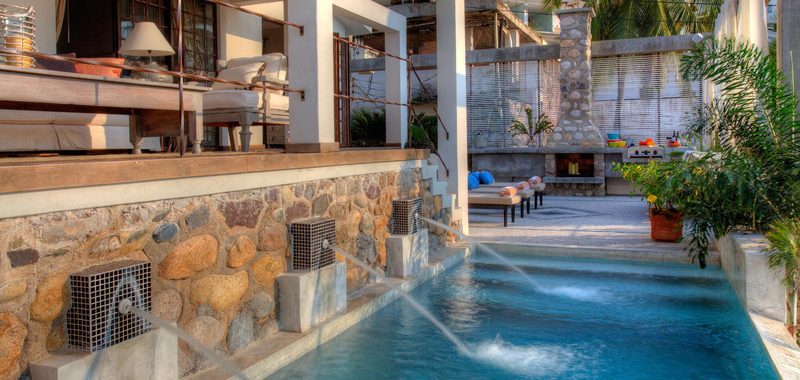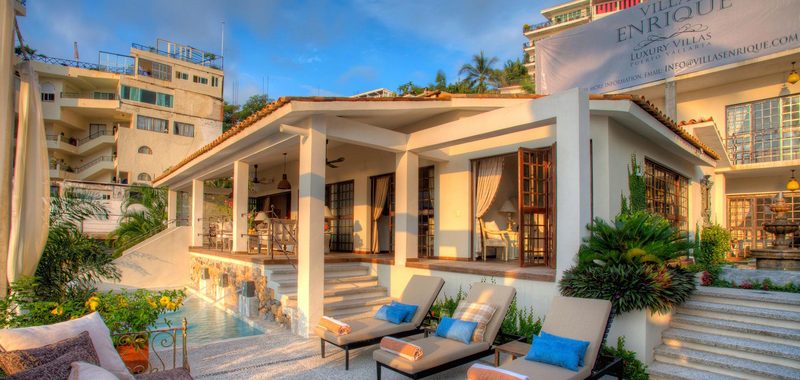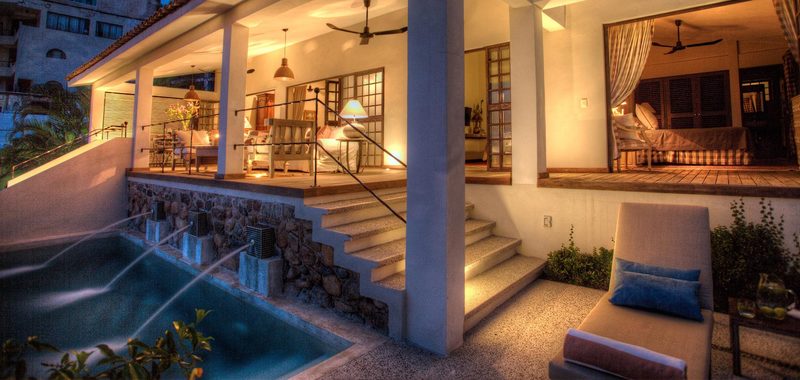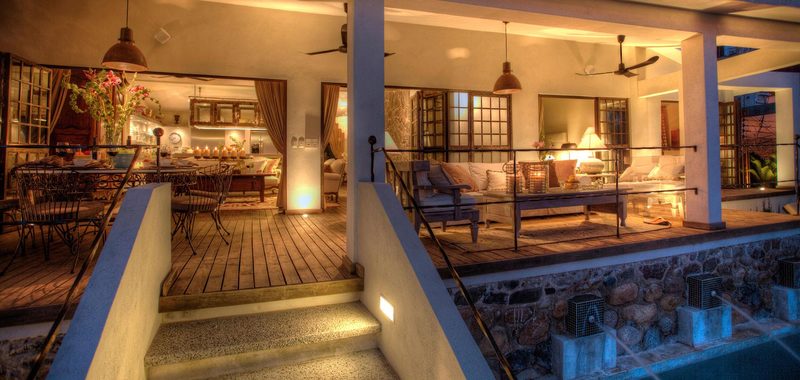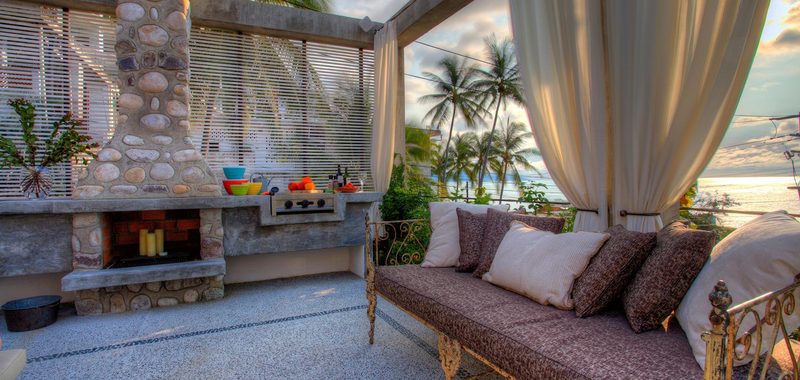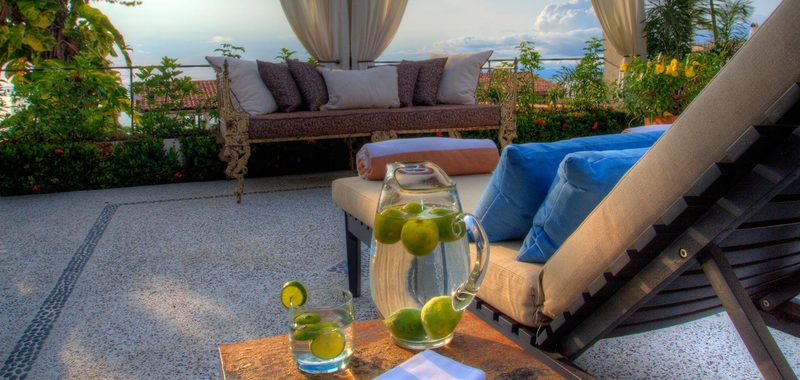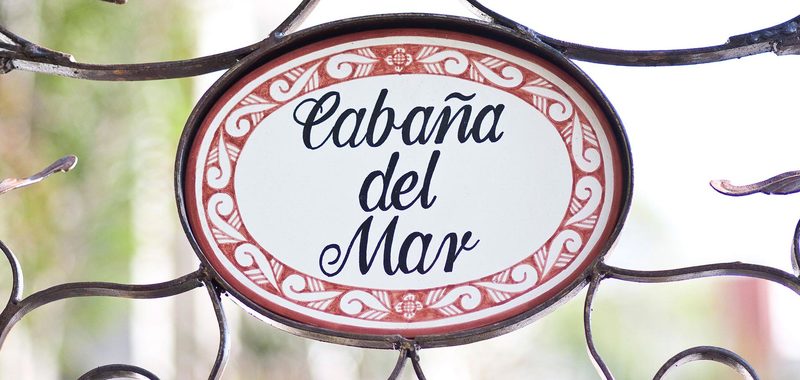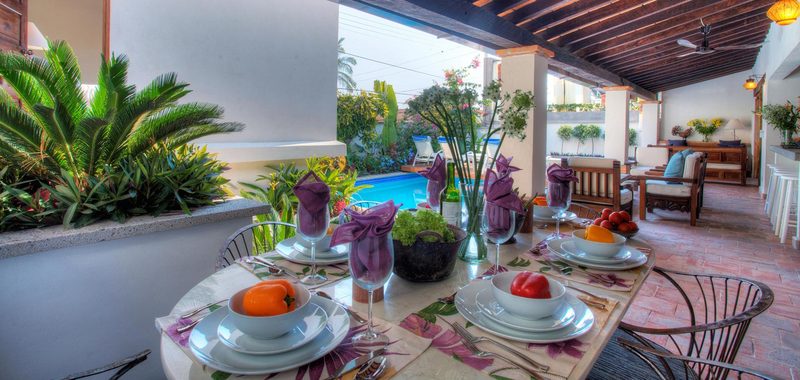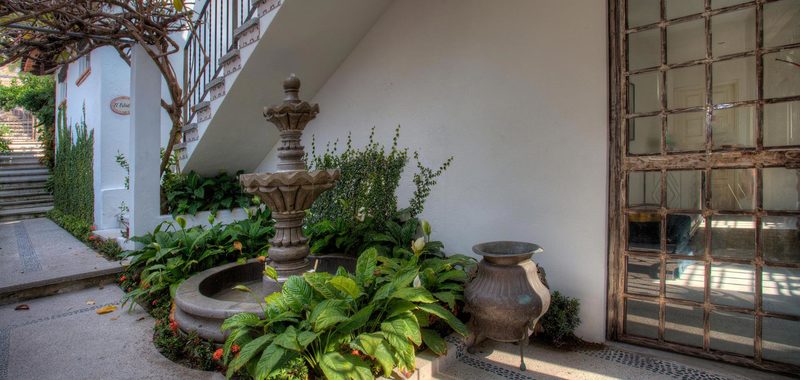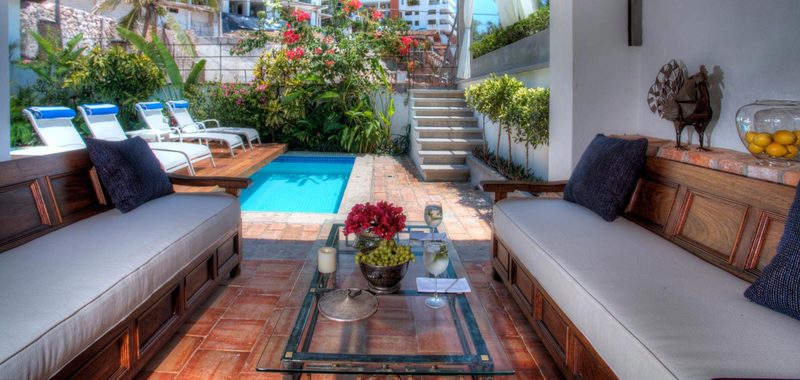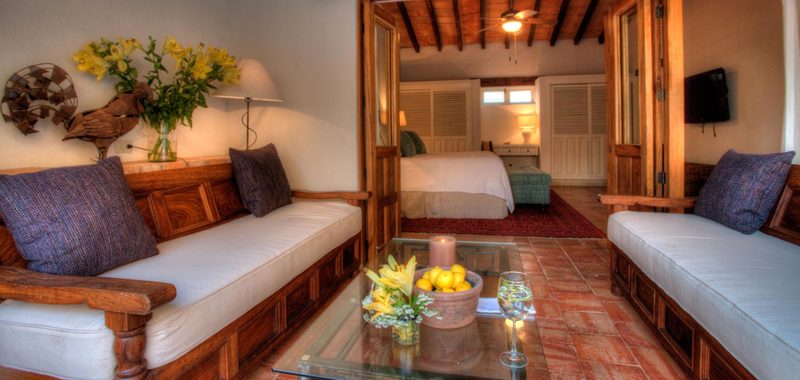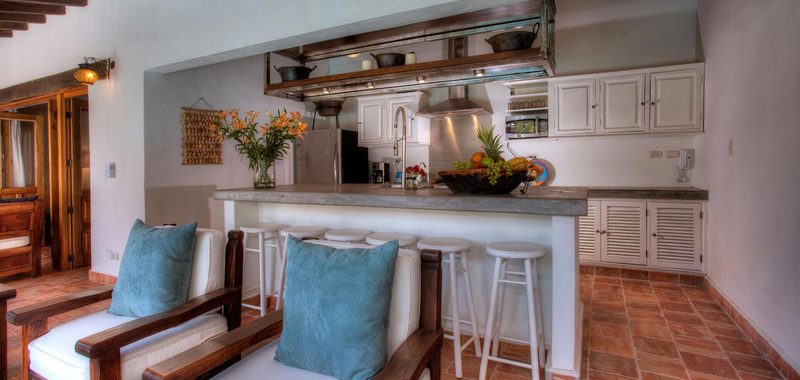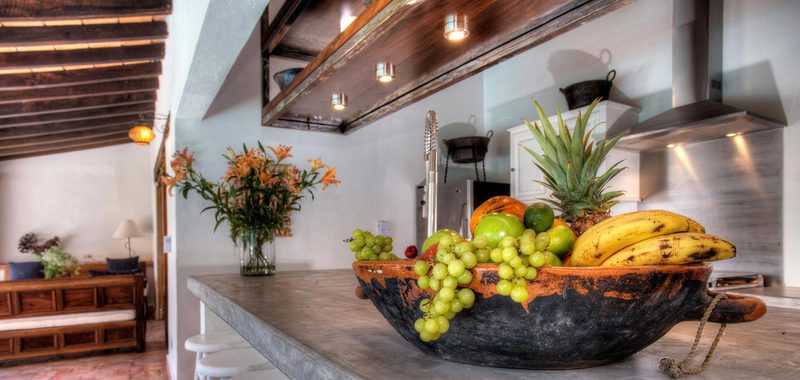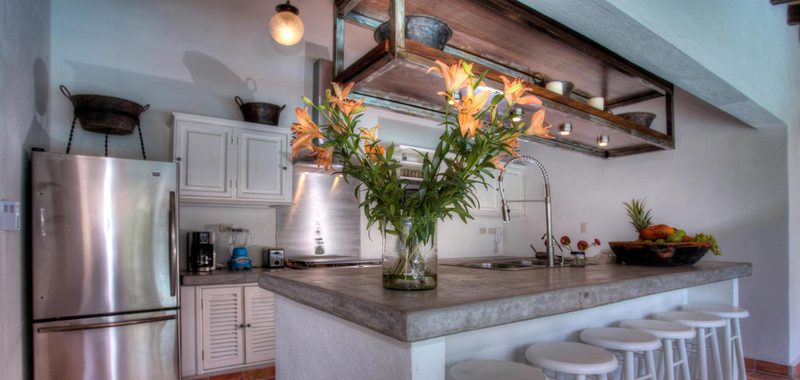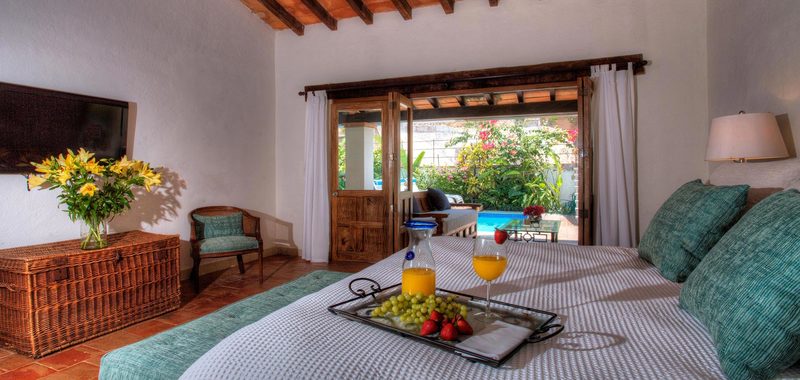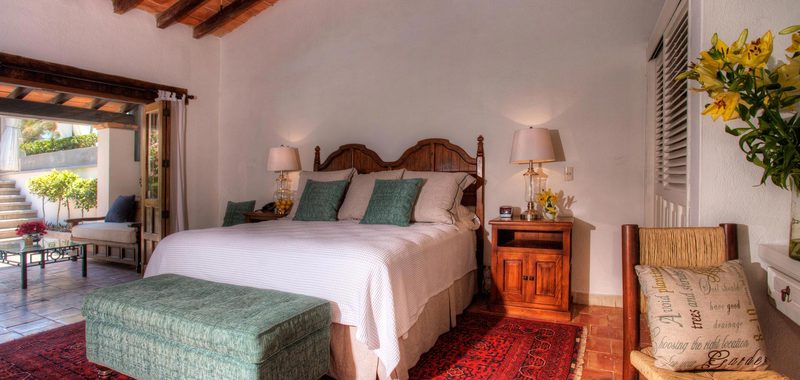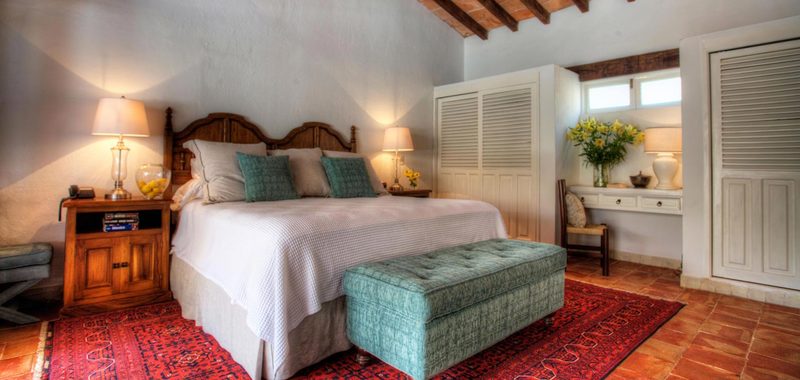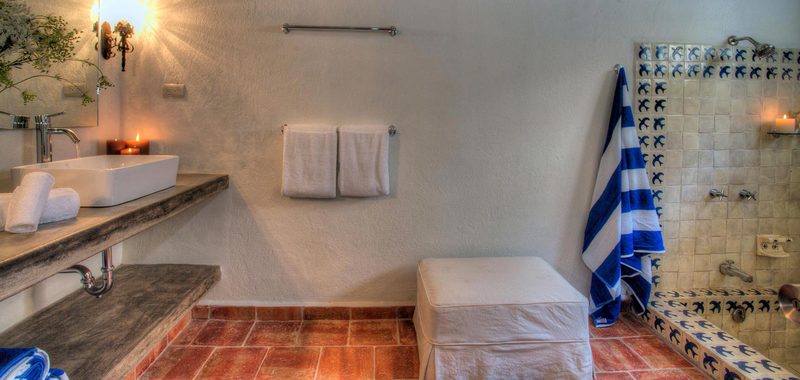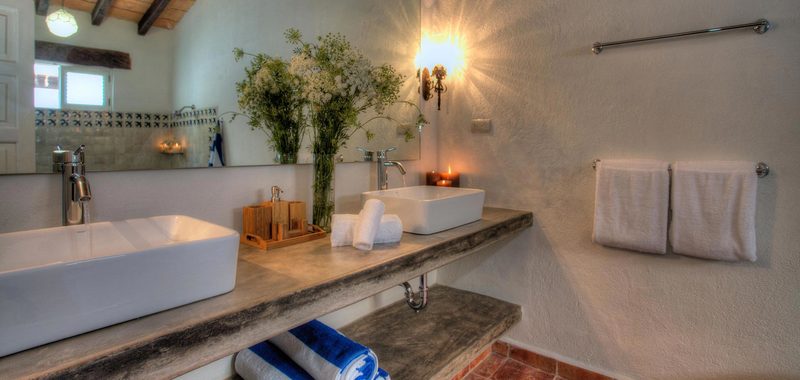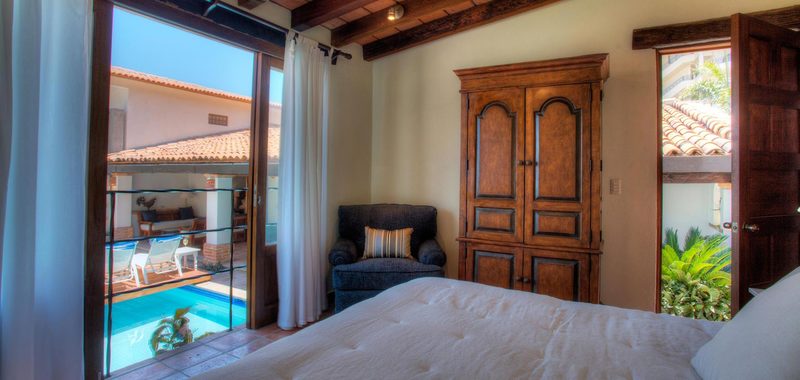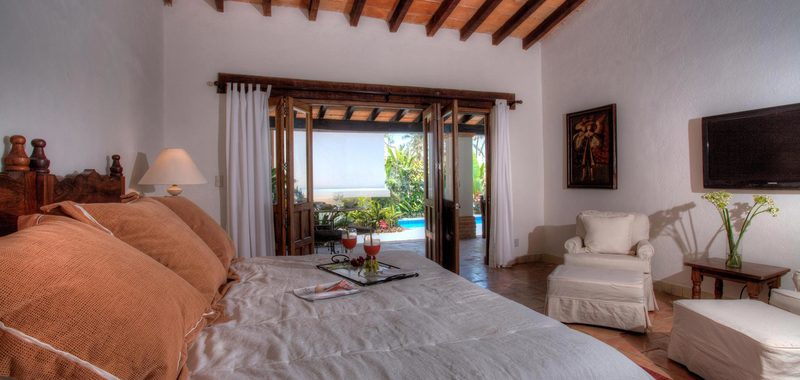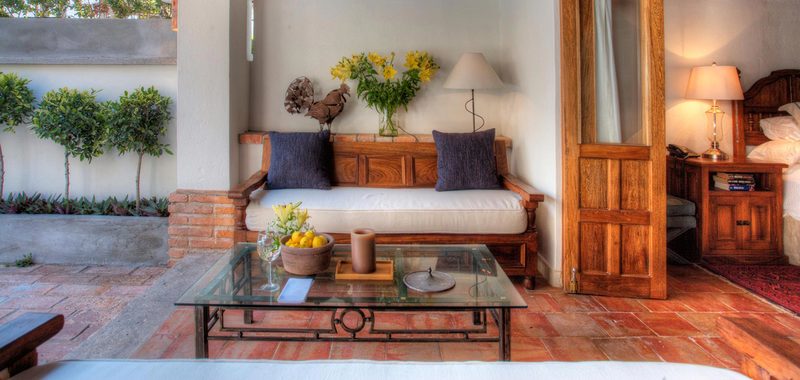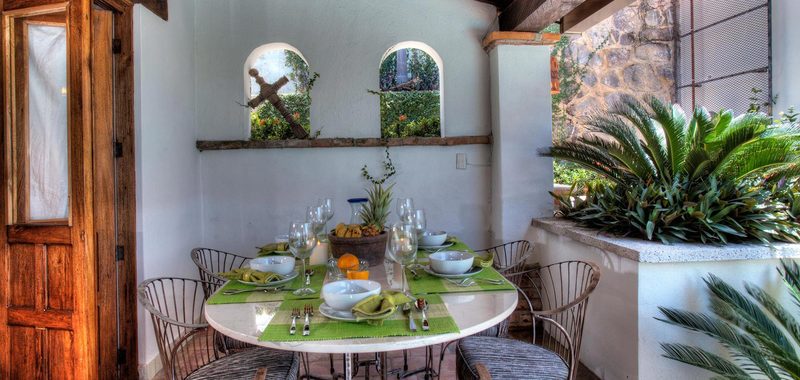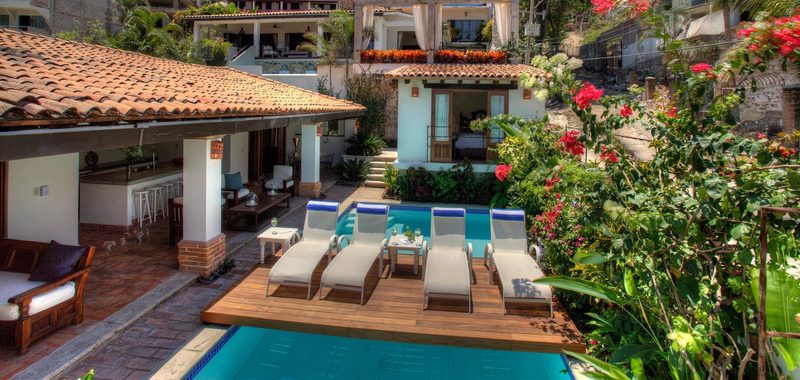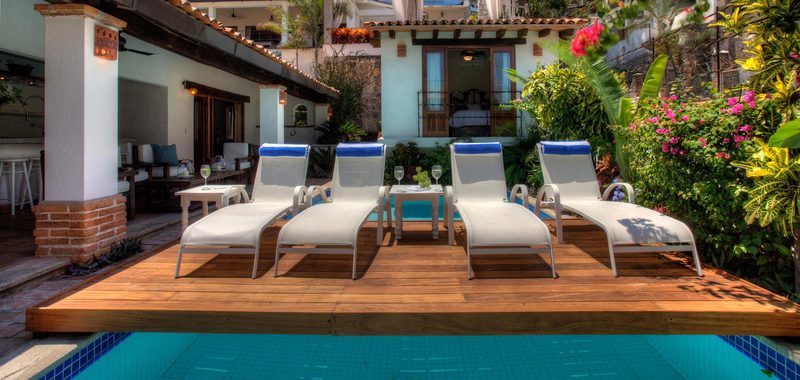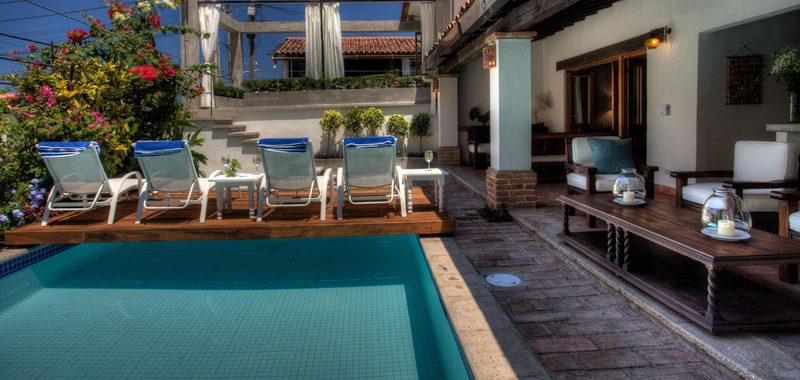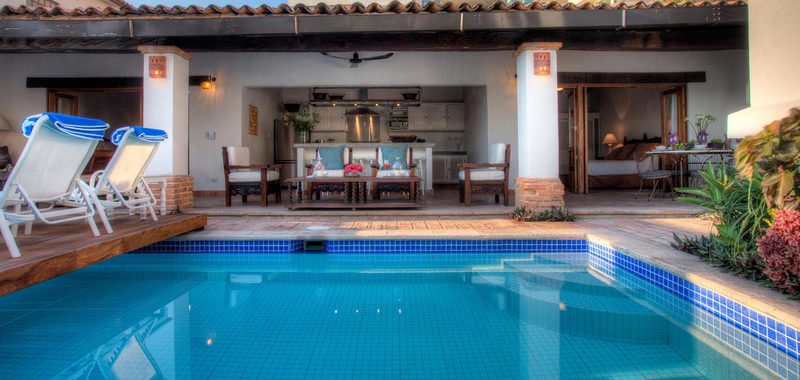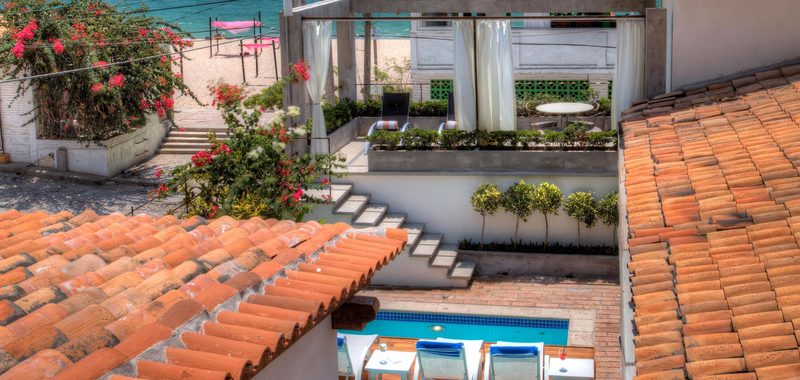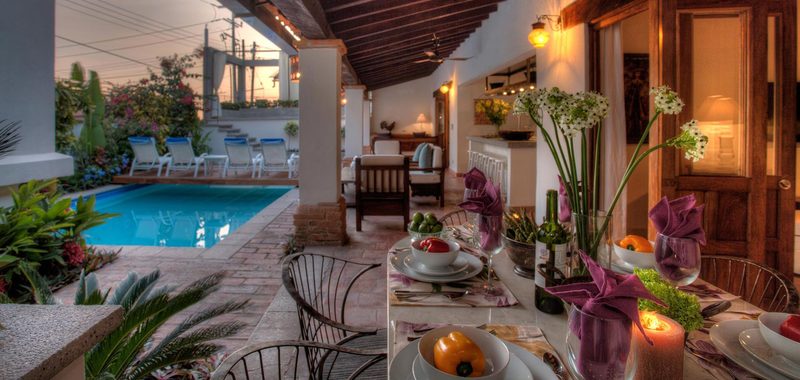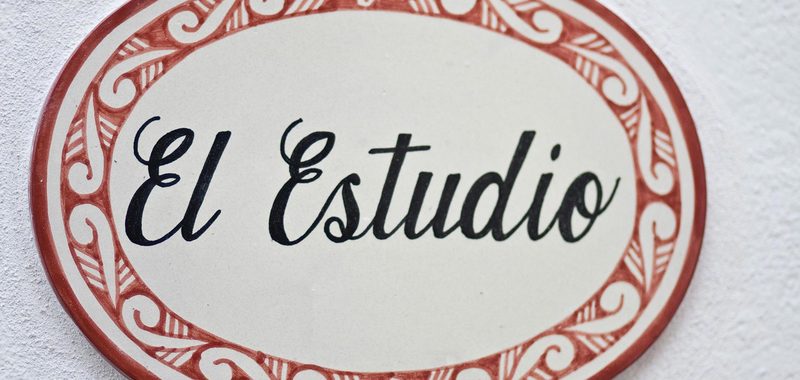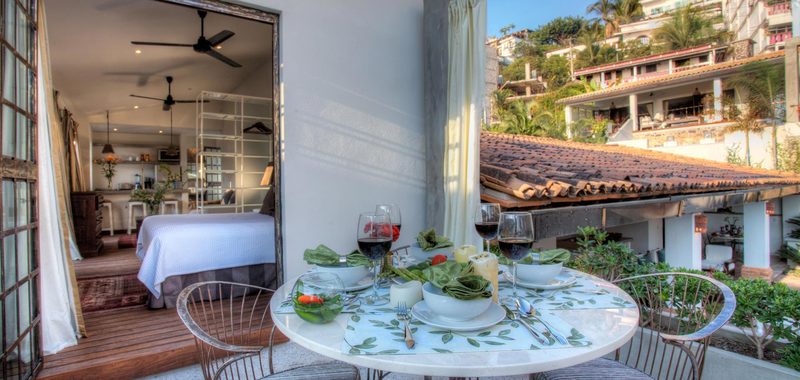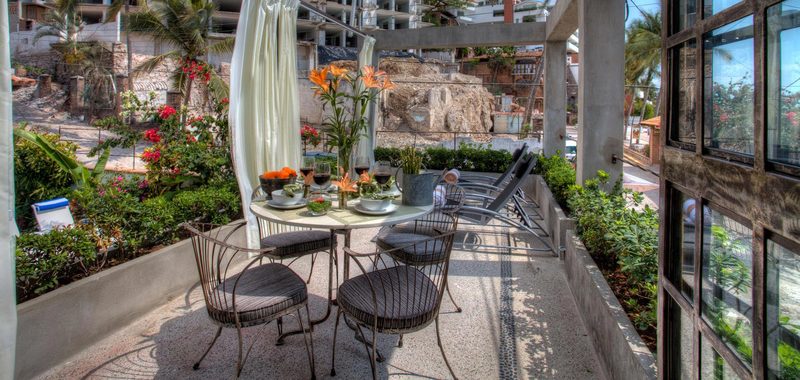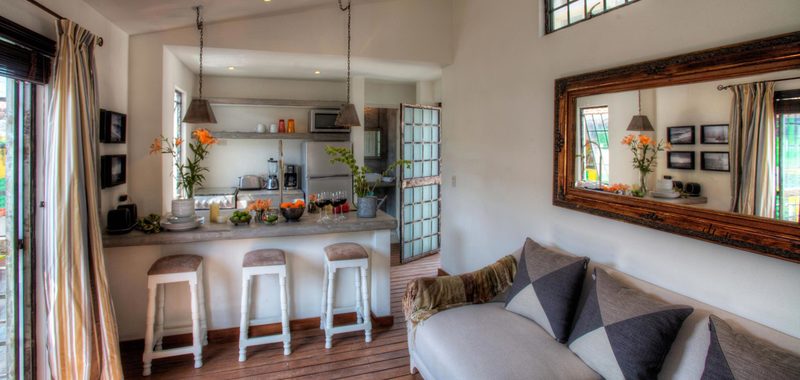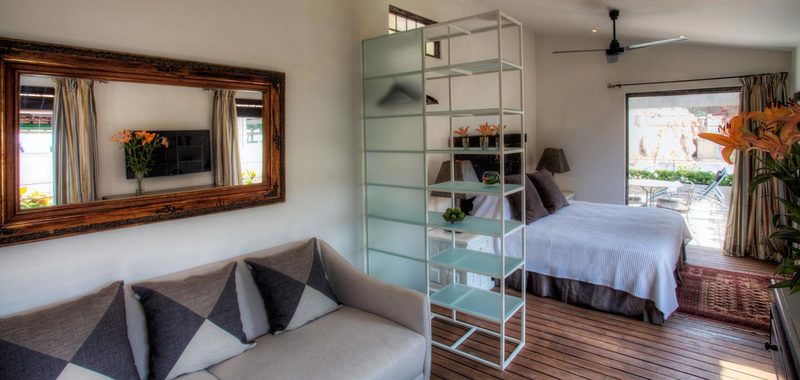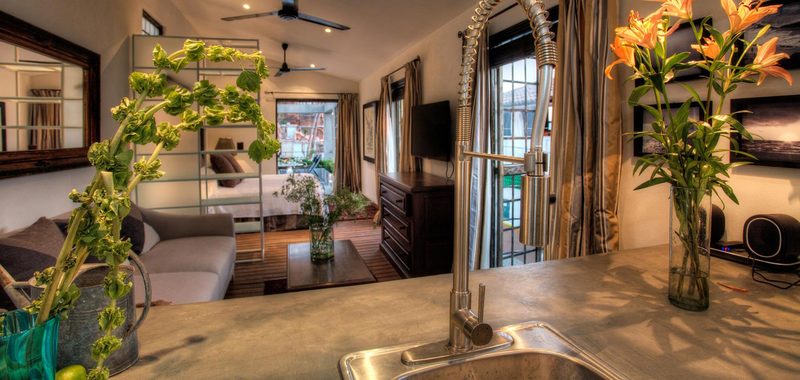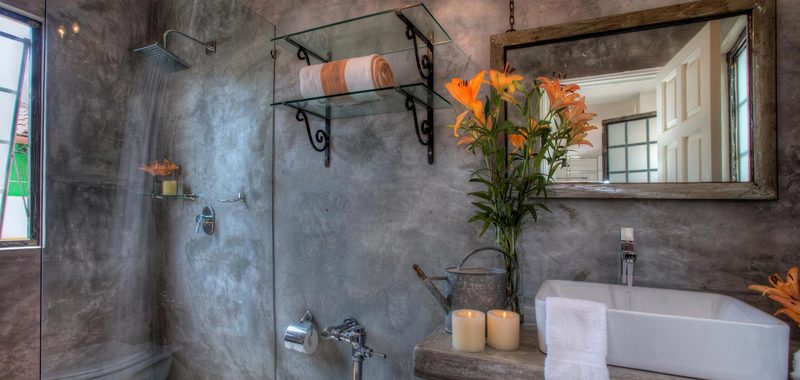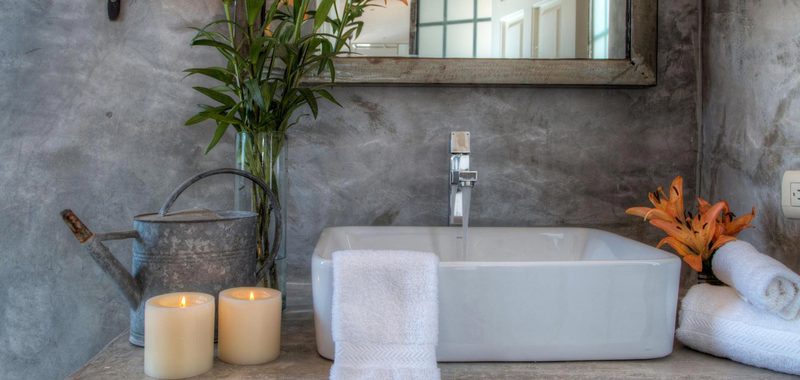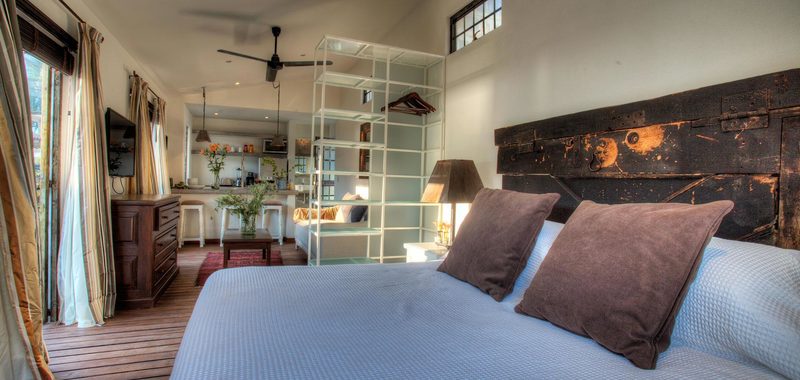 Villa del Mar consists of 2 fantastically located Luxury Villas, amazingly remodeled and beautifully decorated just a stone throw from the sand and the waters edge of Playa de los Muertos.
Featuring 10 Bedrooms all with En Suite Bathrooms and separate entrances, with a stunning fully equipped kitchen with state of the art appliances and plenty of cupboard space for groceries in the main house, Villa Enrique (6 bedrooms).
The kitchen features a modern stainless steel, glass and polished concrete design.
The Villas have gorgeous wood floors throughout, with magnificent soft Persian rugs in all rooms.
The centerpiece of the fantastic kitchen is the island with its steel and glass, hanging cupboard above. On one side sits barstools, which makes it yet another perfect place to gather around.

Cabaña del Mar is our 3-bedroom villa created from the original main house. It hosts 3 large bedrooms each with en suite baths. All 3 Bedrooms have private entrances.
There is a fully equipped kitchen right by the sparkling pool.
The fully equipped kitchen, overlooking the sparkling pool, is fully equipped with all modern appliances and perfectly mixed with the old refurbished cabinets and the new large polished concrete island and counter tops. Sit and relax on a barstool by the pool with a cold drink or create a delicious meal; either way . . . enjoy!

The Studio is the latest addition to Villas Enrique. Just completed in the spring of 2013 in a completely new structure it adds a smaller but fully equipped modern rental in addition to the 2 large villas in the same great location, just steps from the sand.
Of course, the Studio can be combined with Villa del Mar or Cabaña del Mar or for a larger group needing 10 bedrooms.
Amenities
11 baths
Air conditioning
2 pools
Internet: High speed wireless
Phone
Staff: Maid/housekeeper/cook on request
Full Breakfast Buffet included,
CD Player
DVD Player