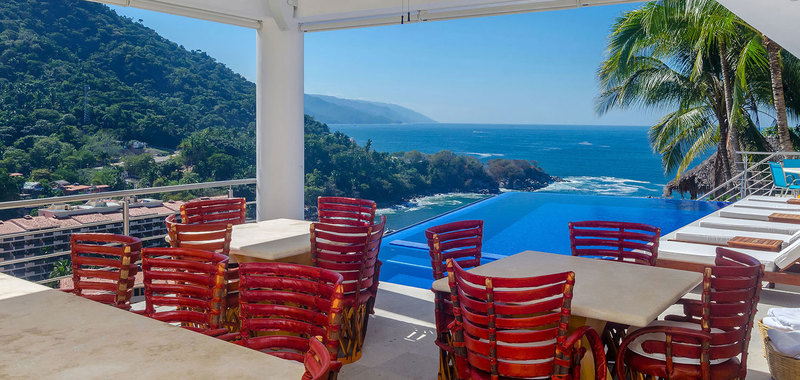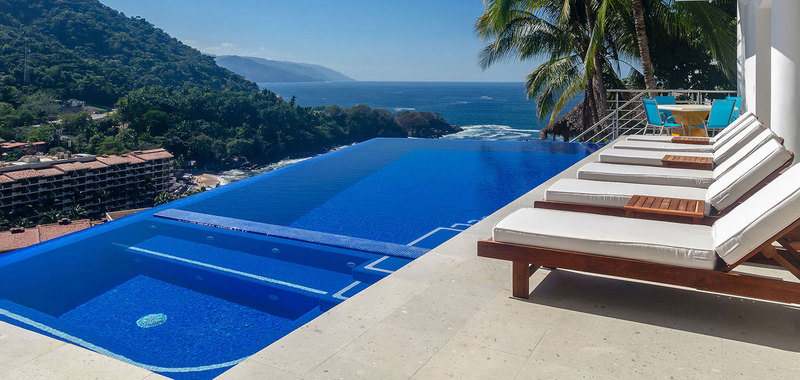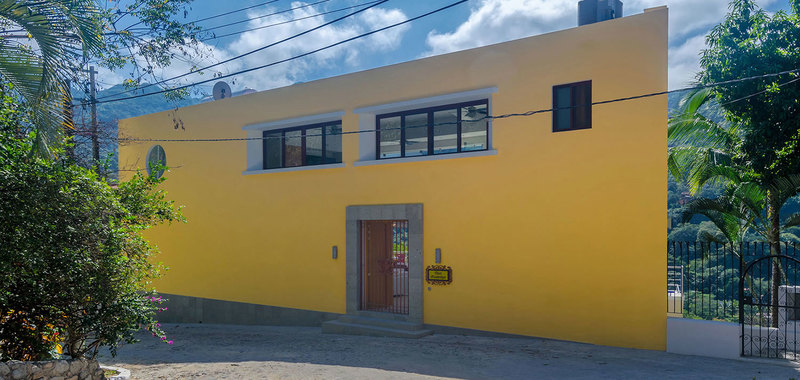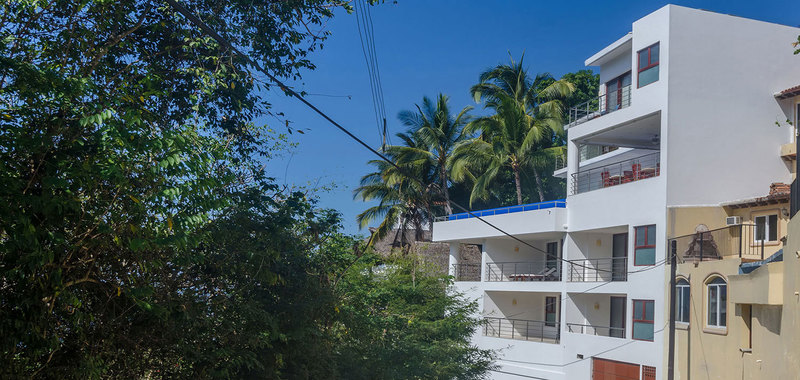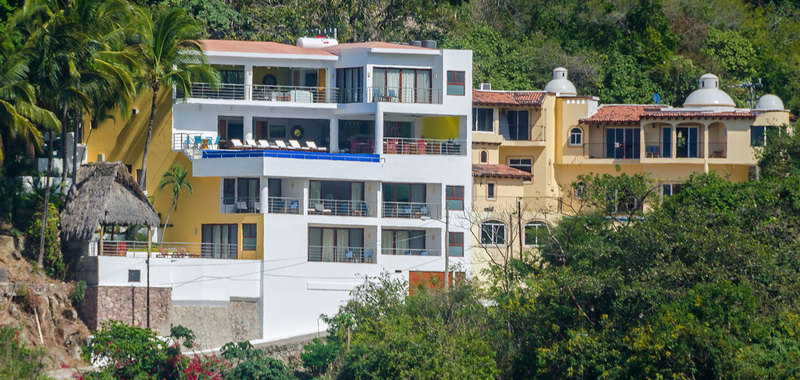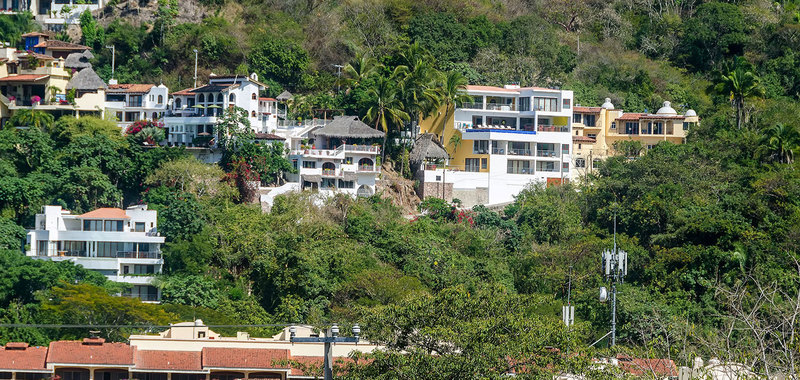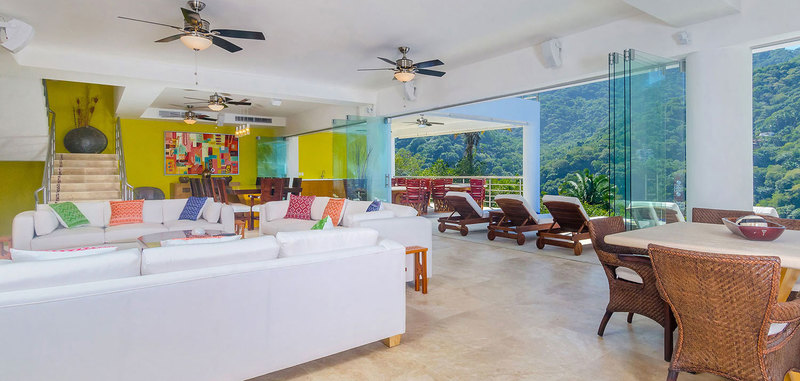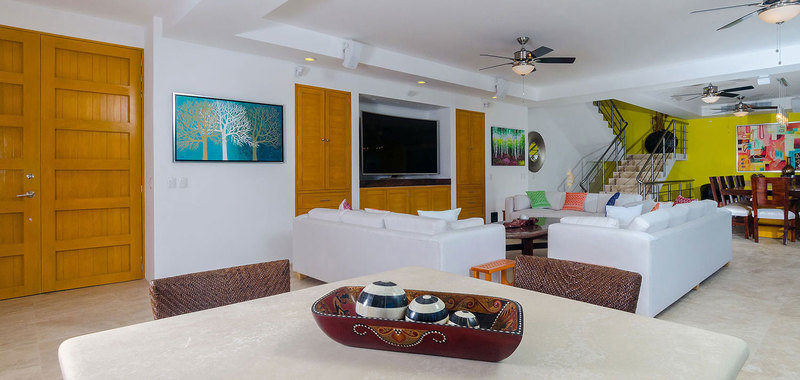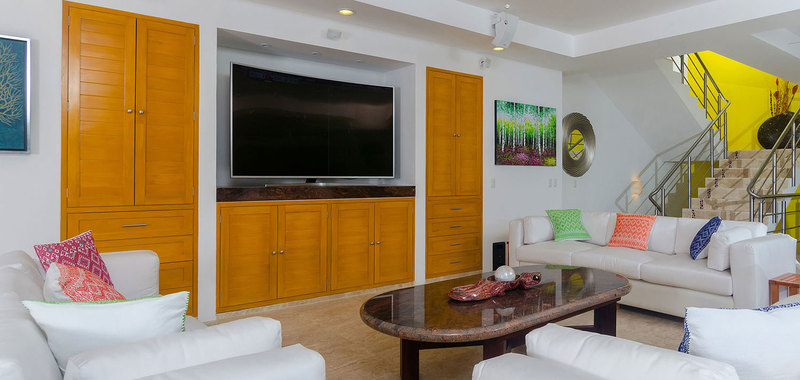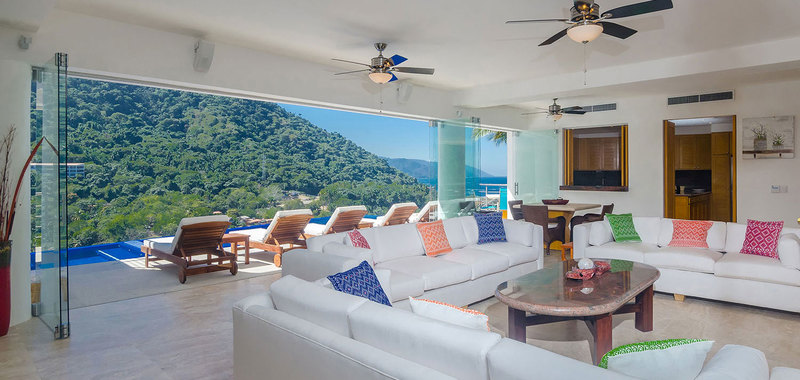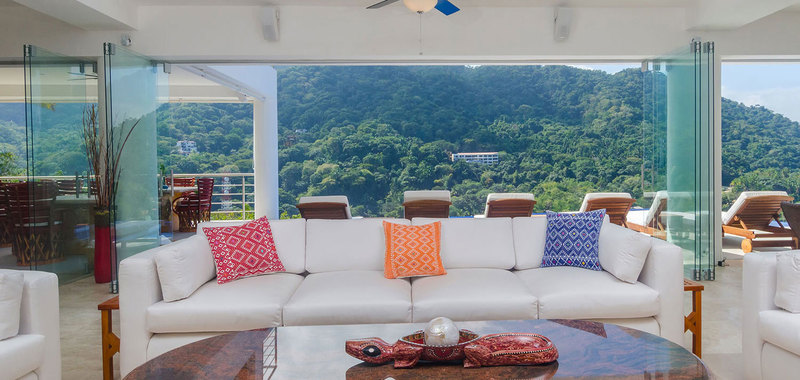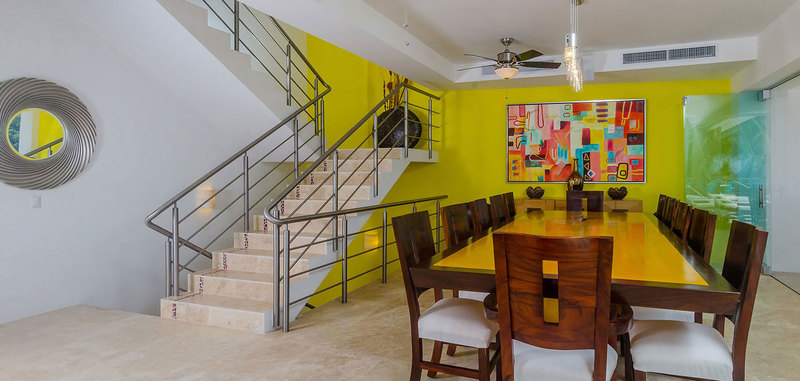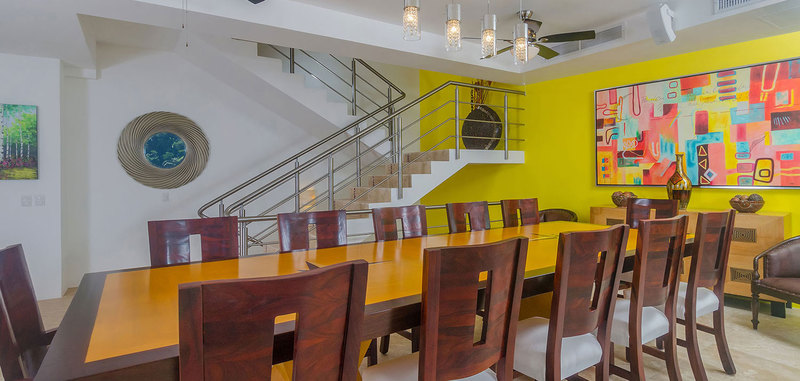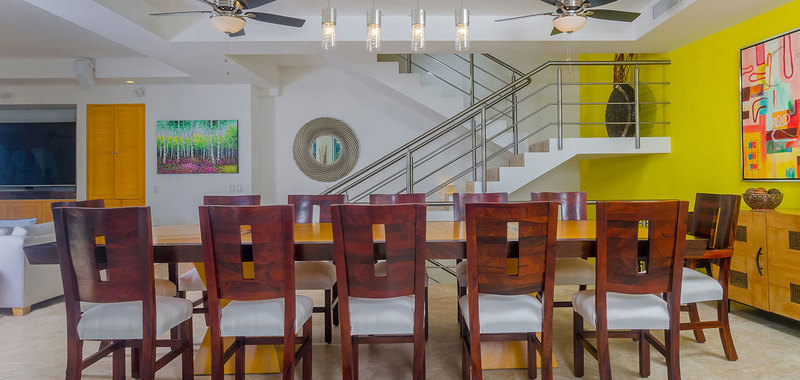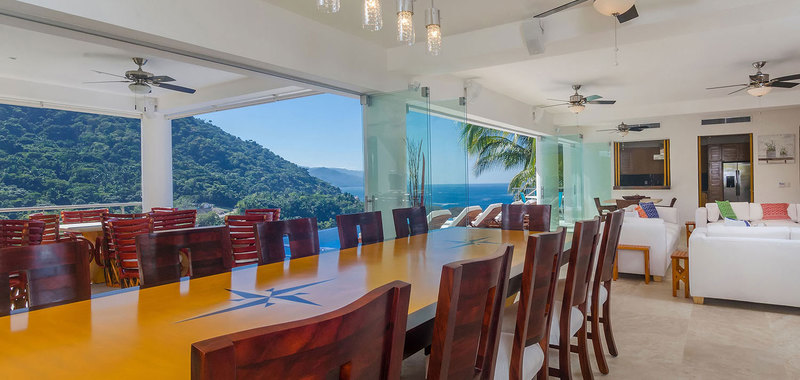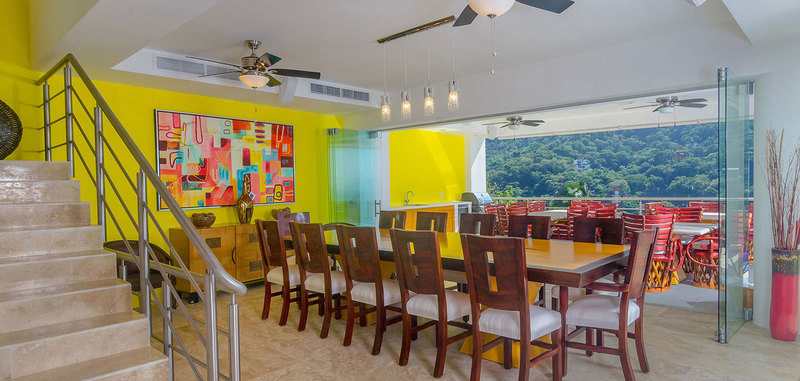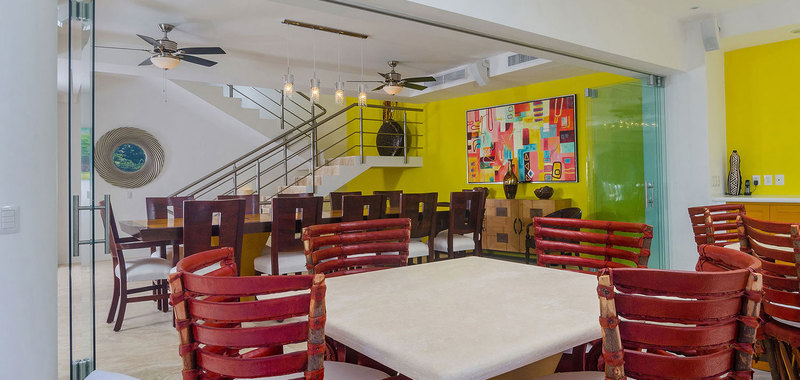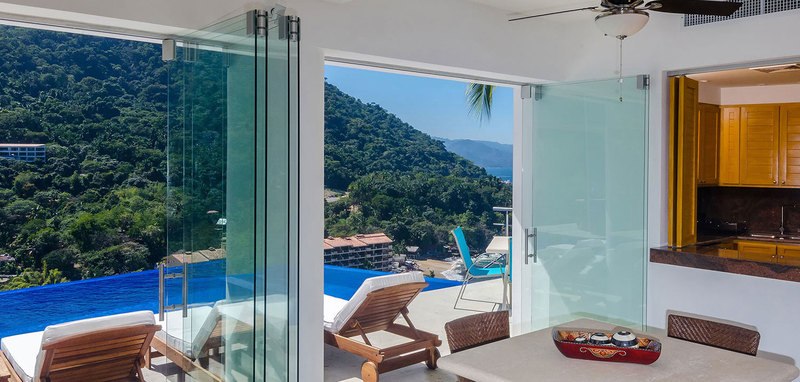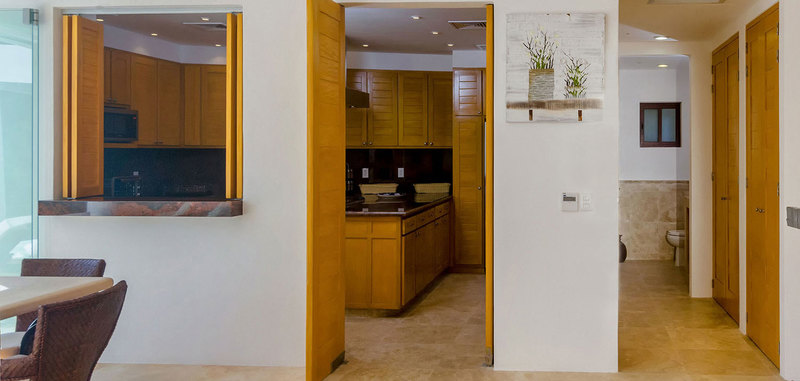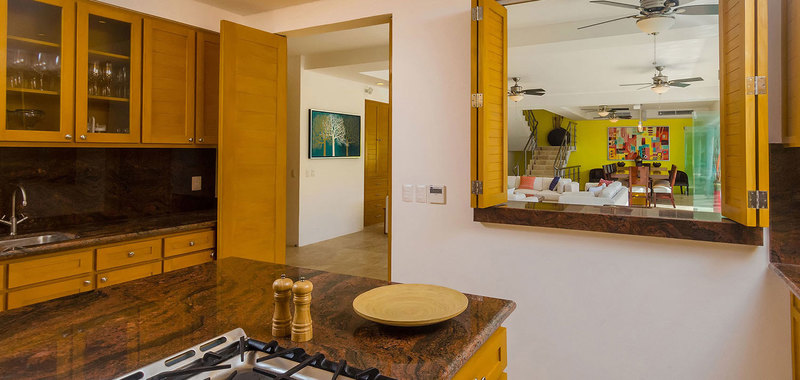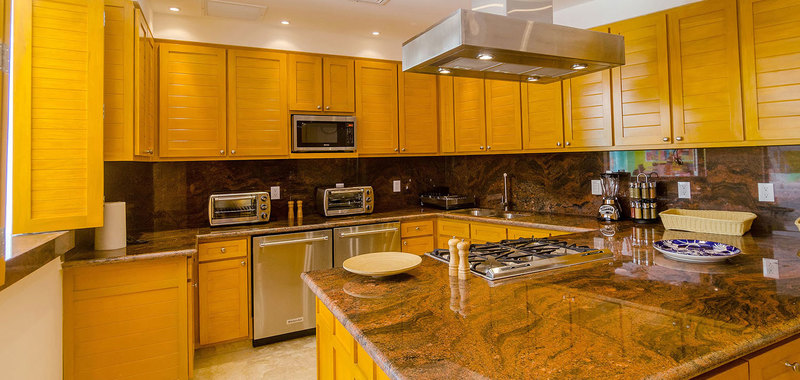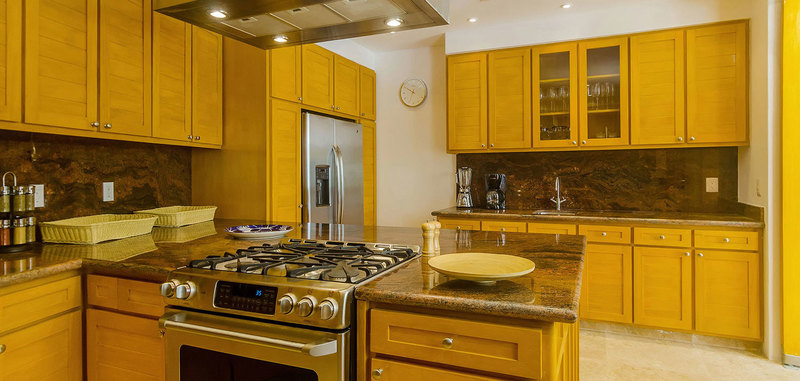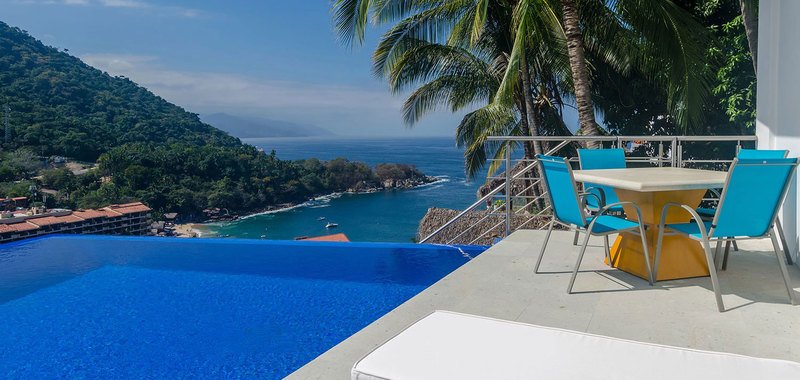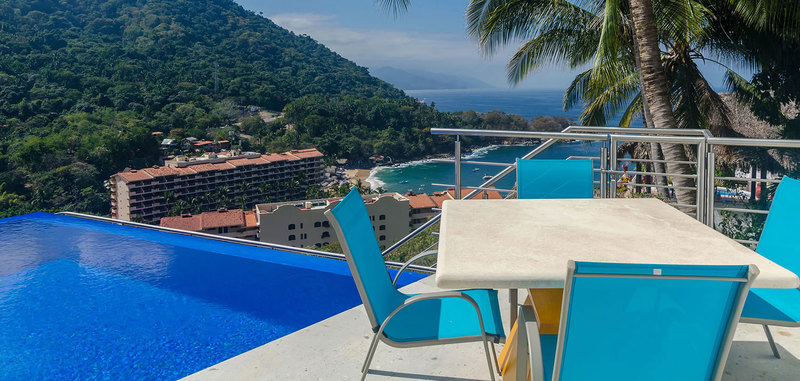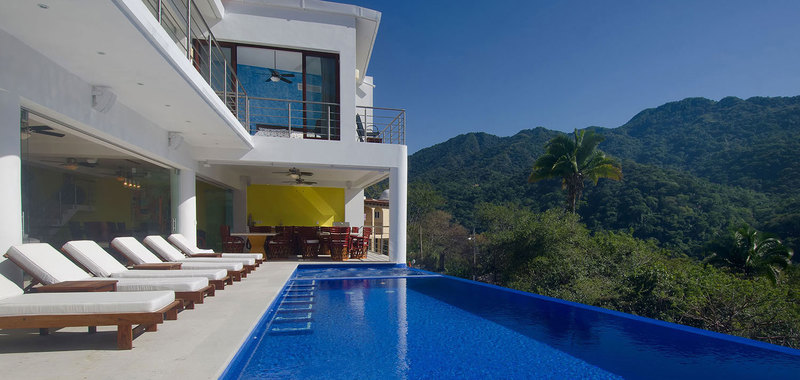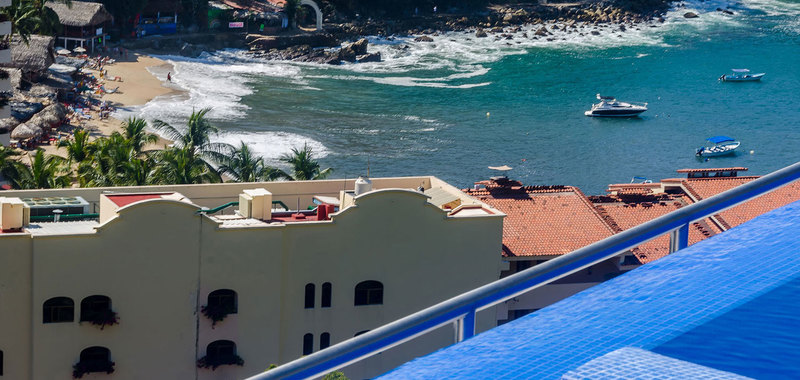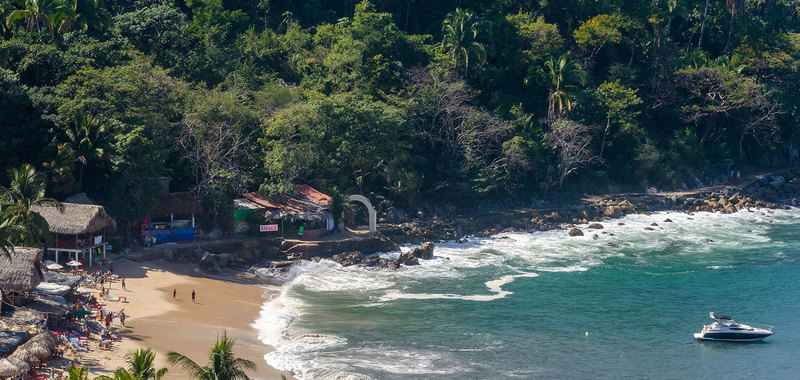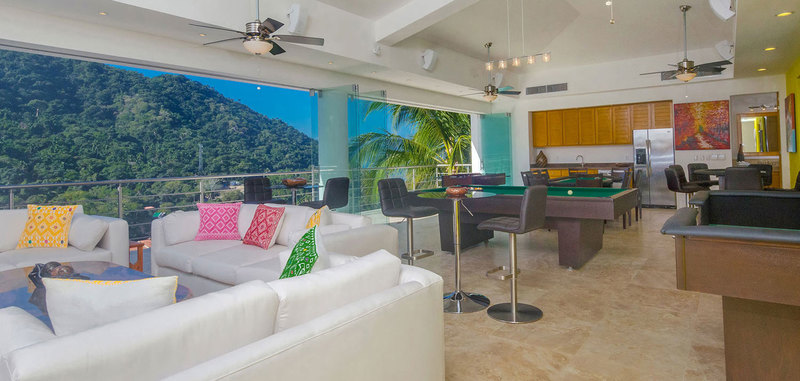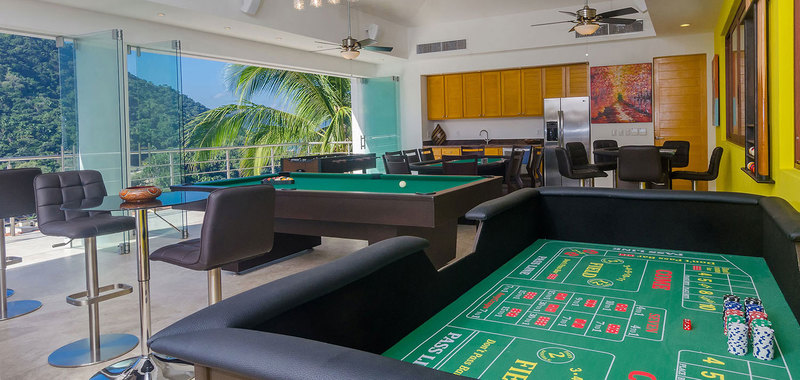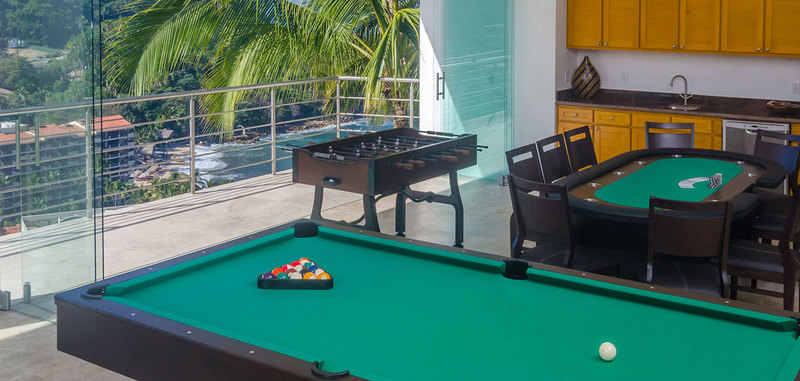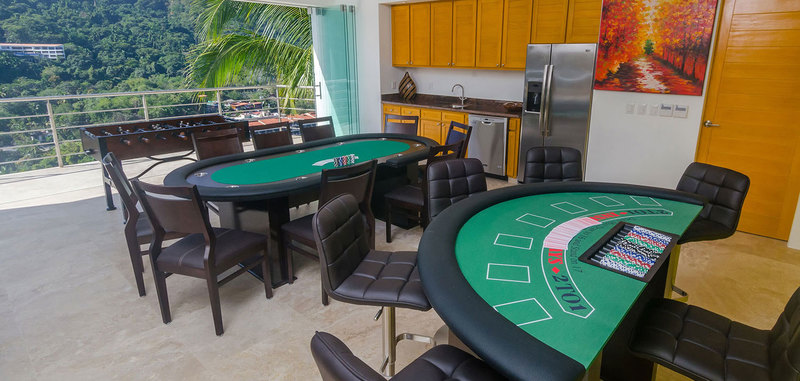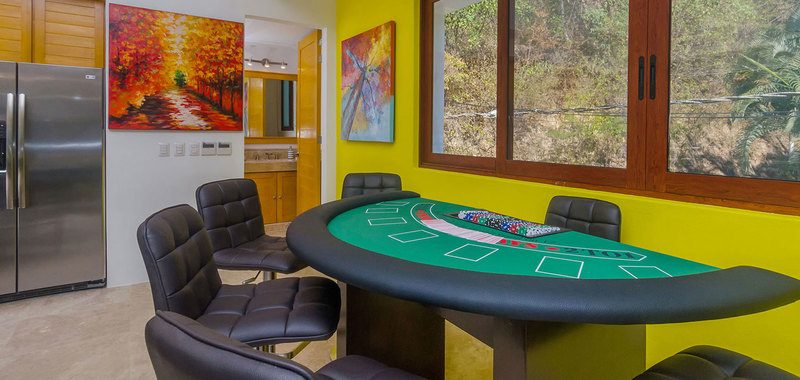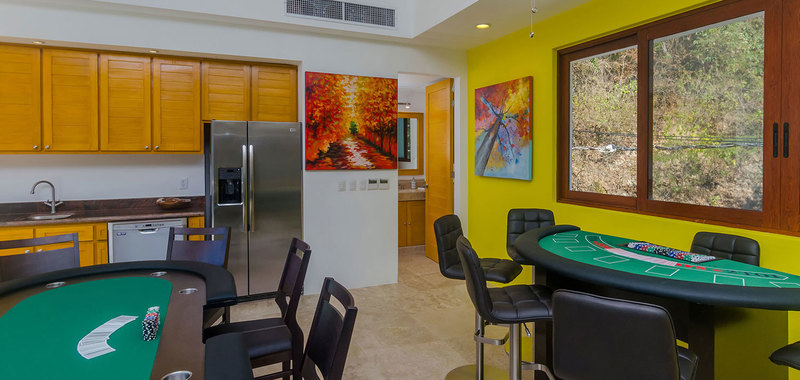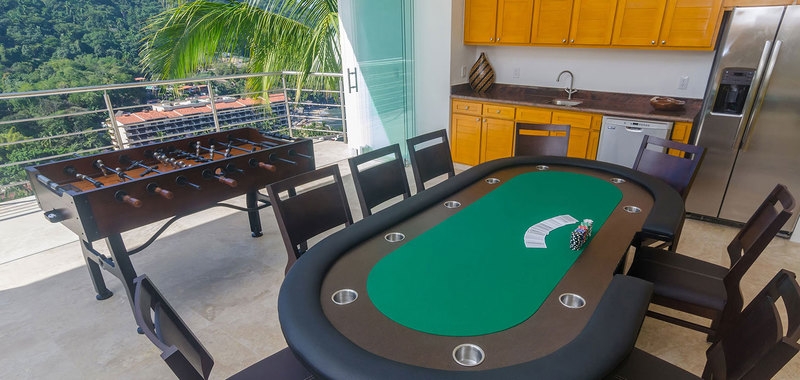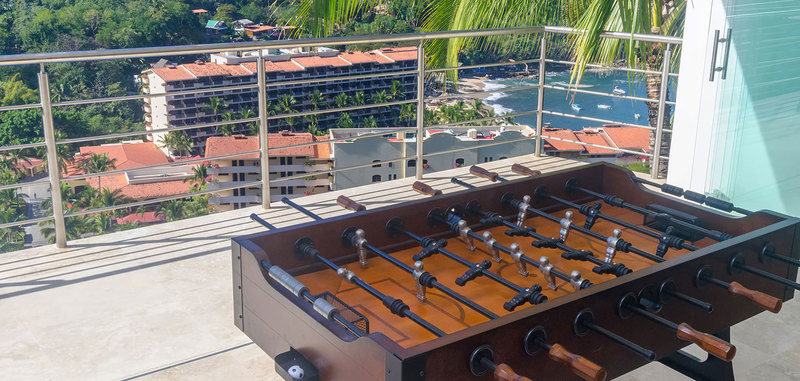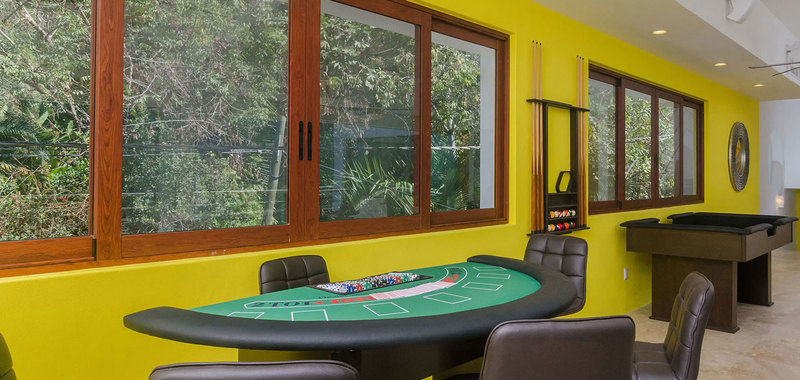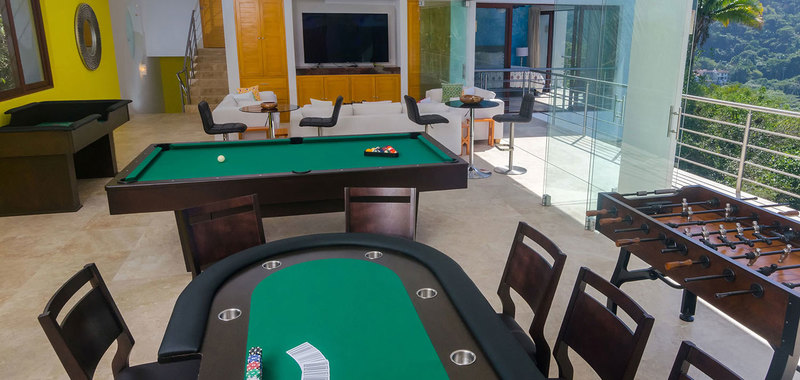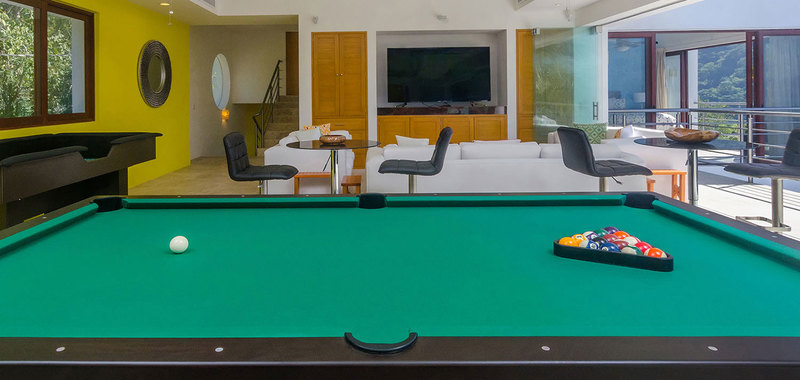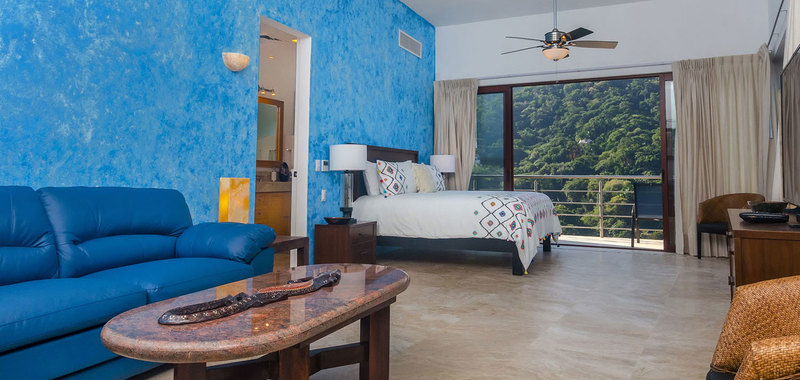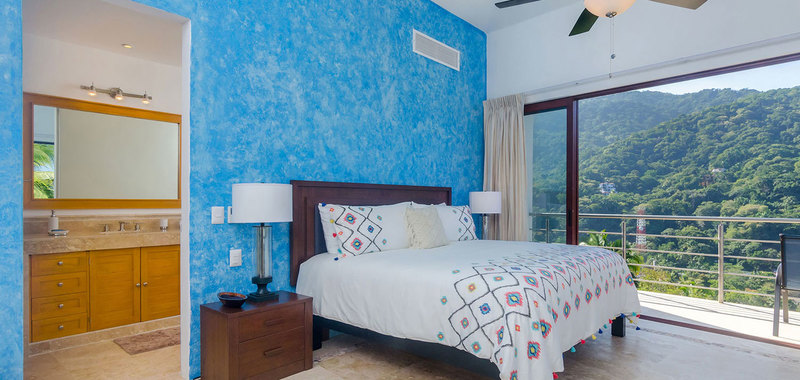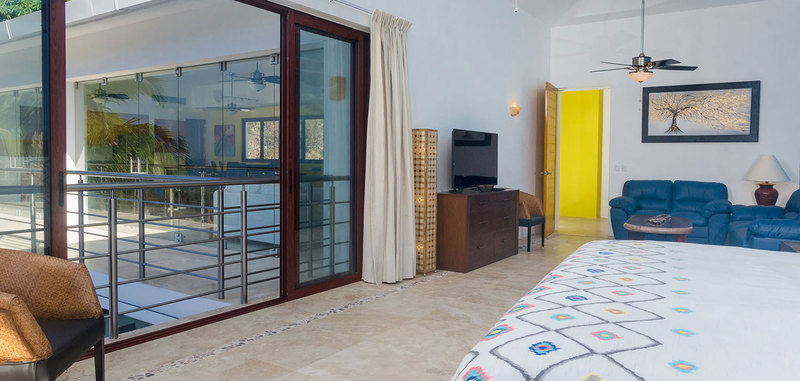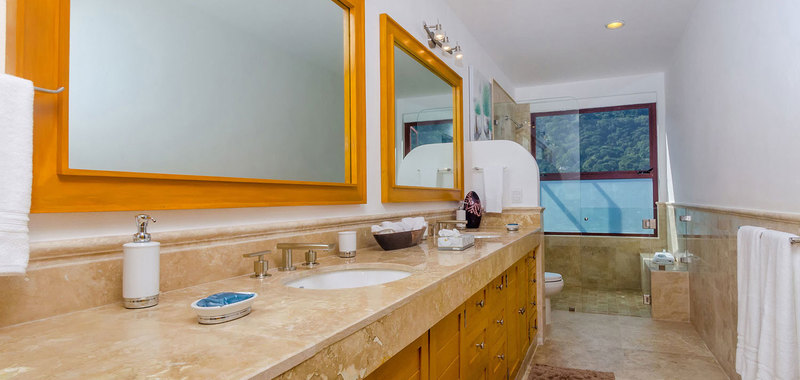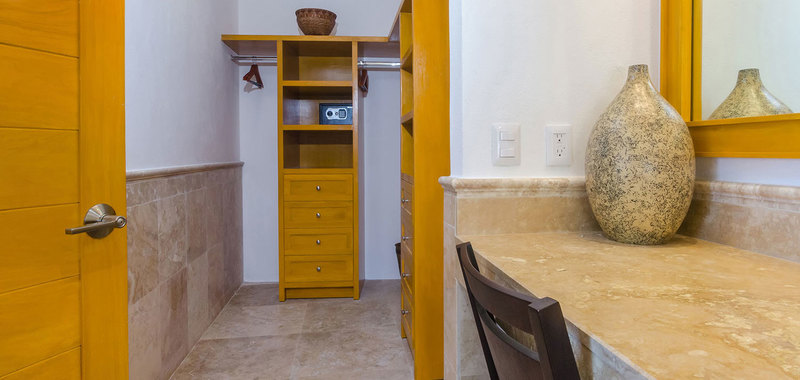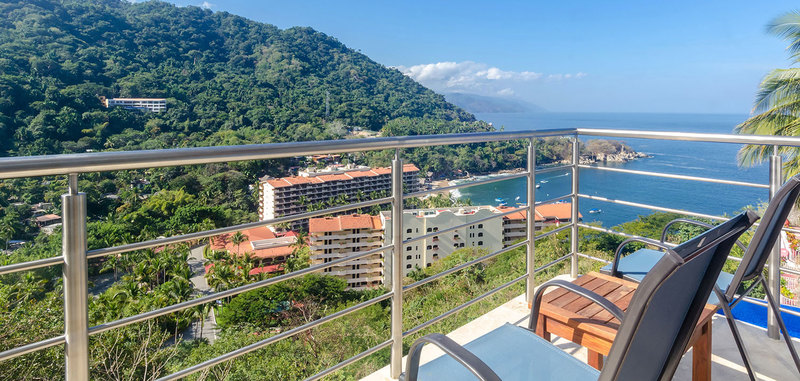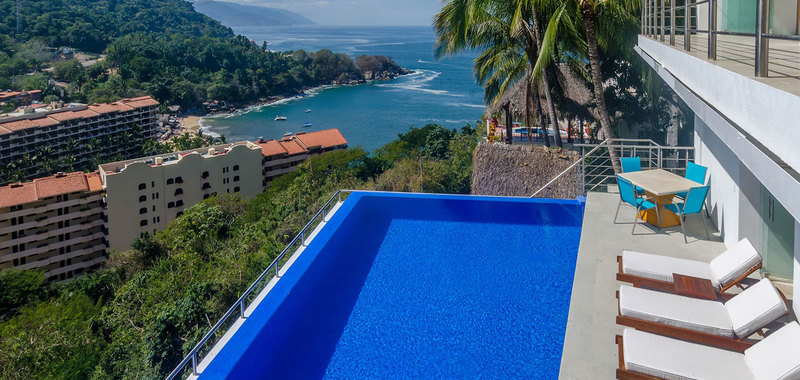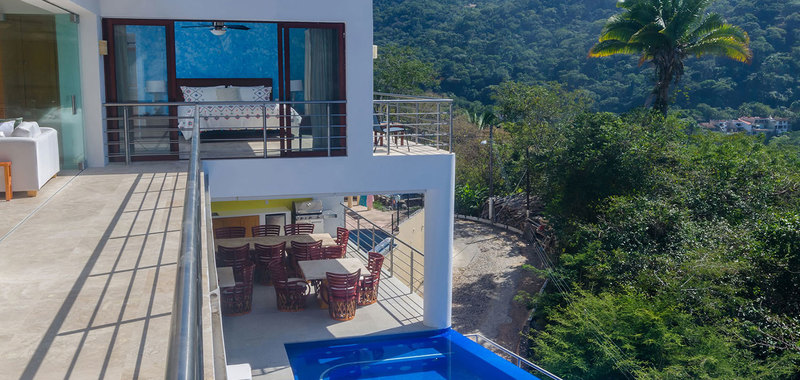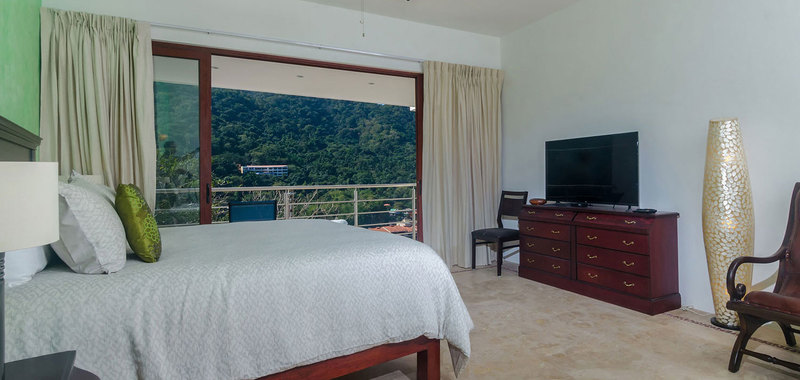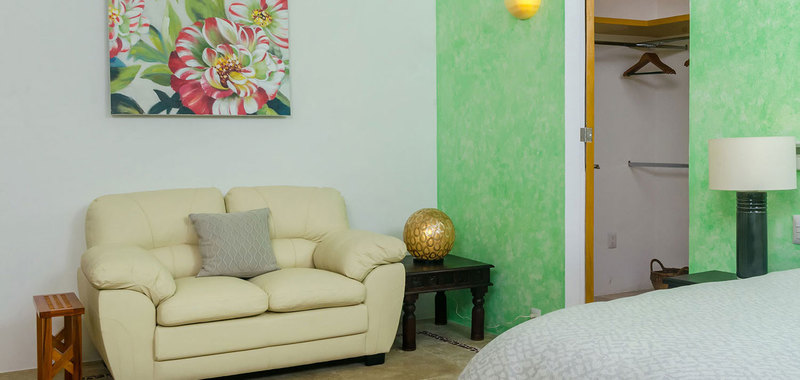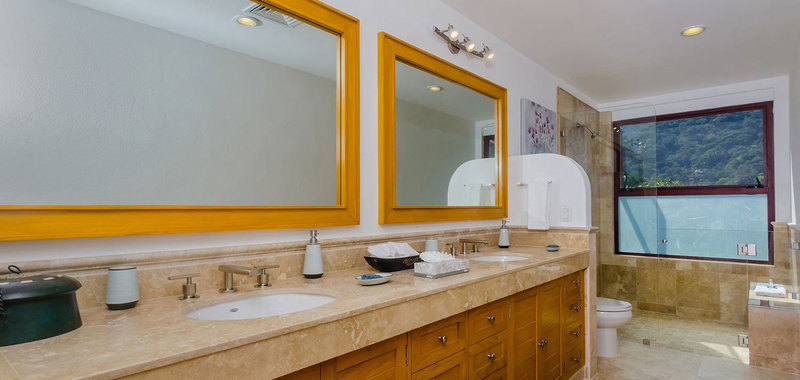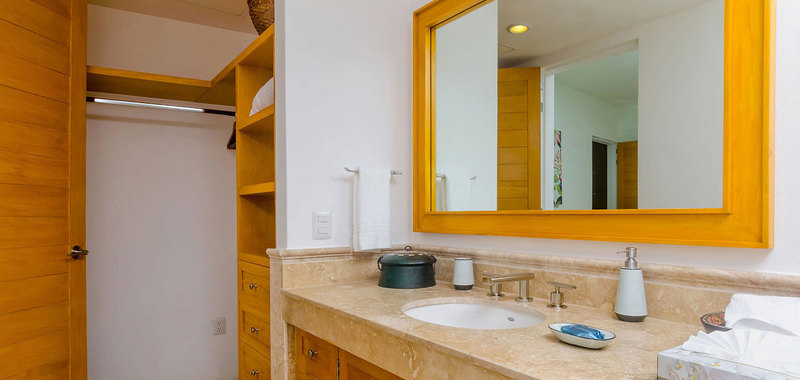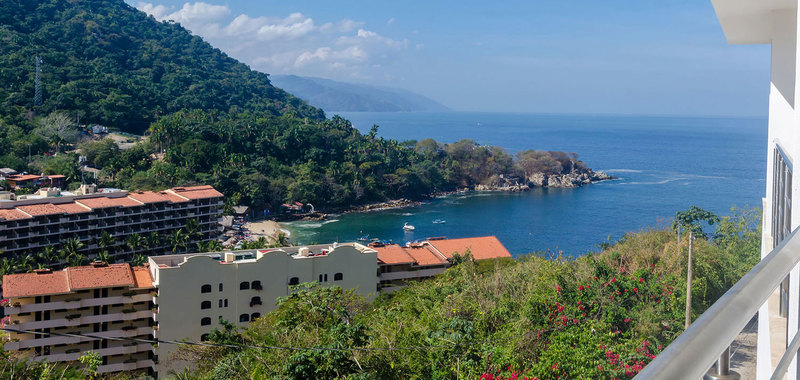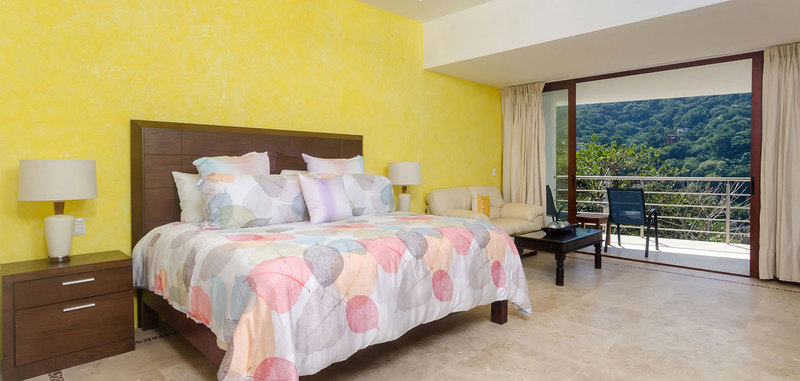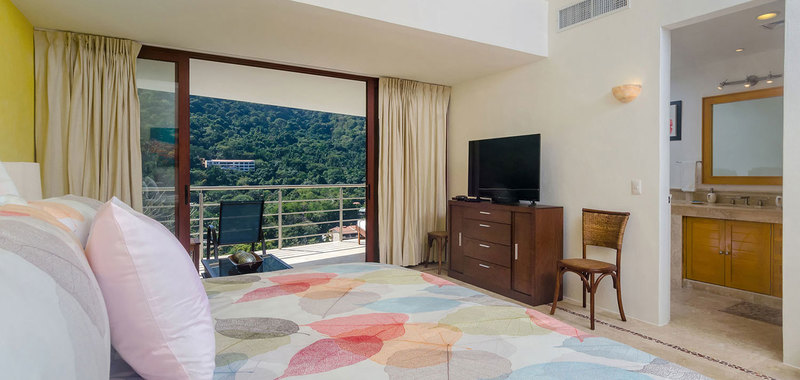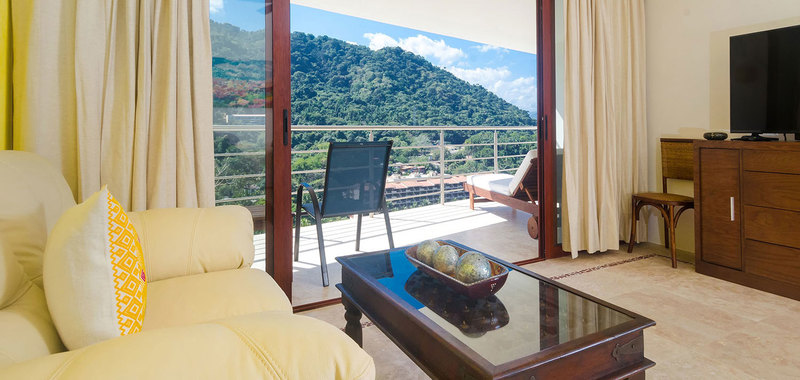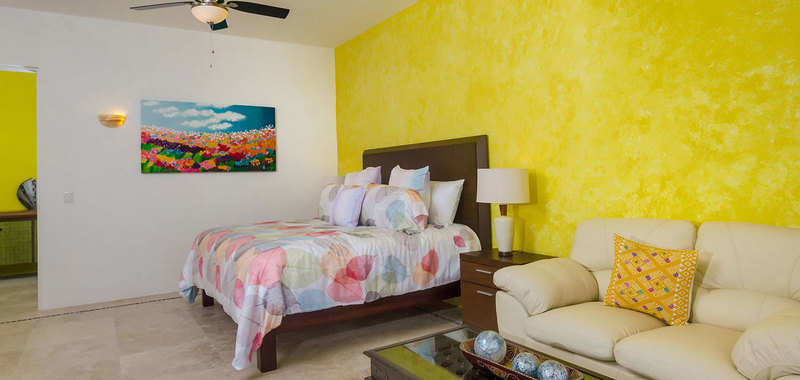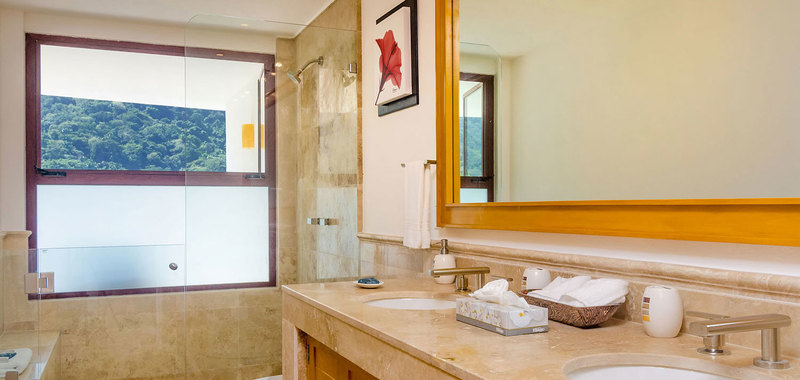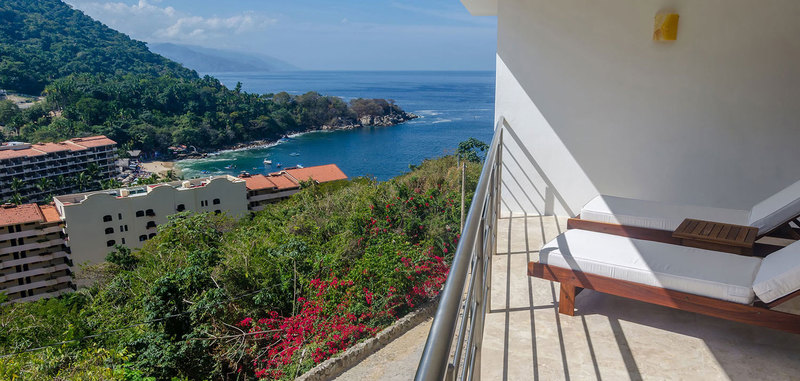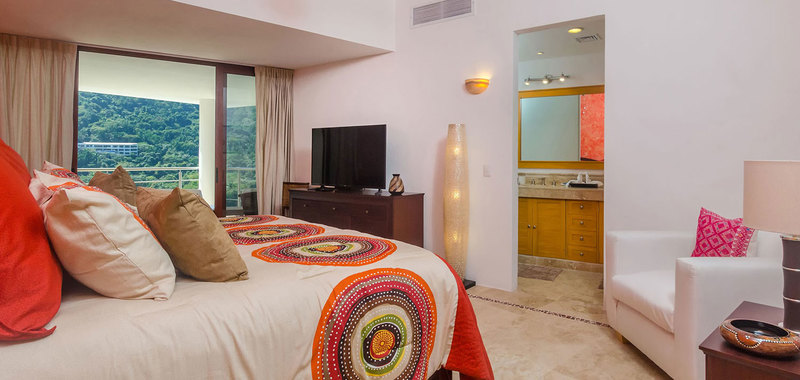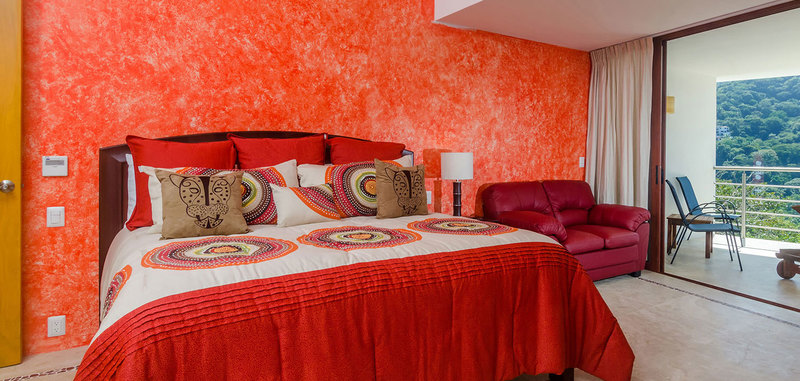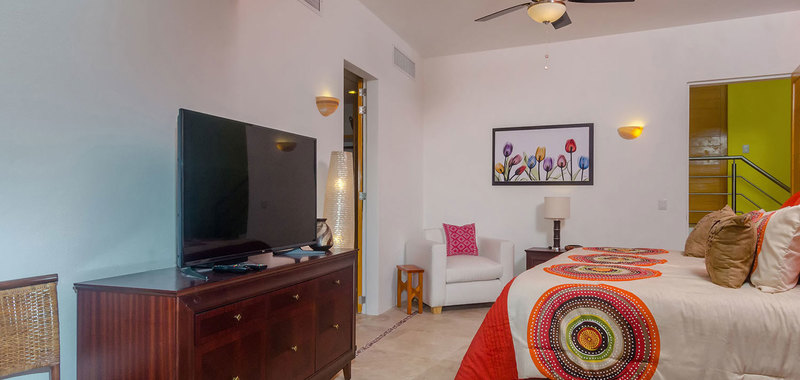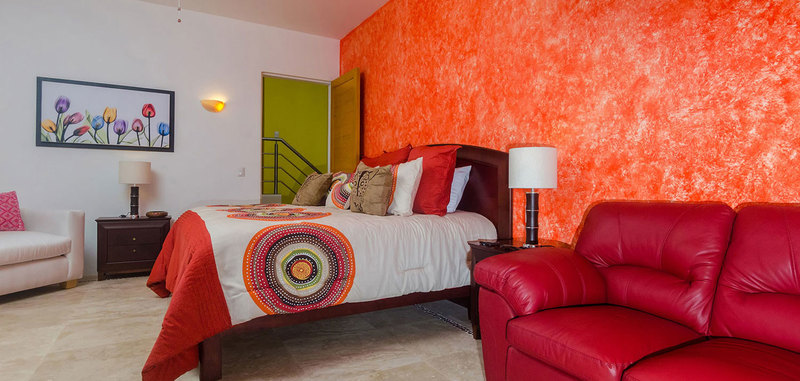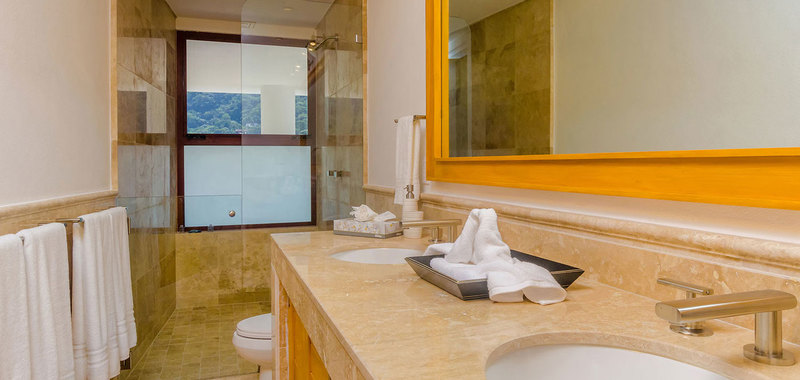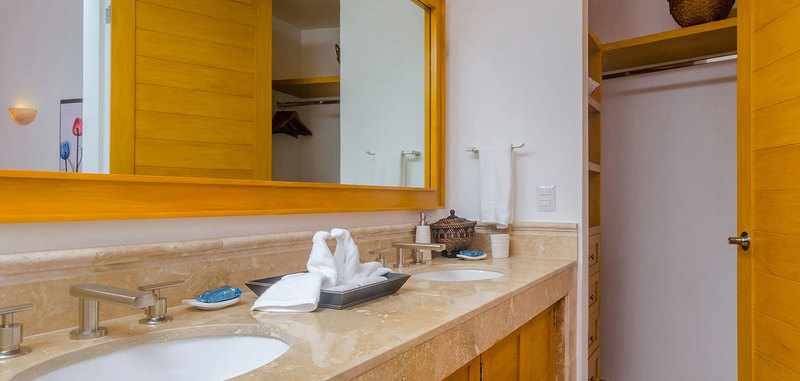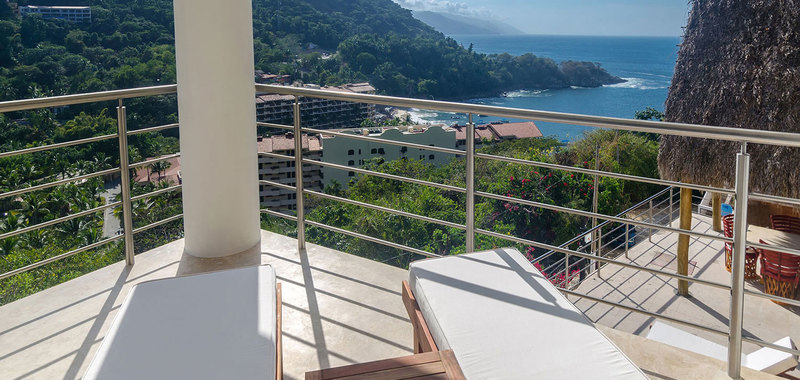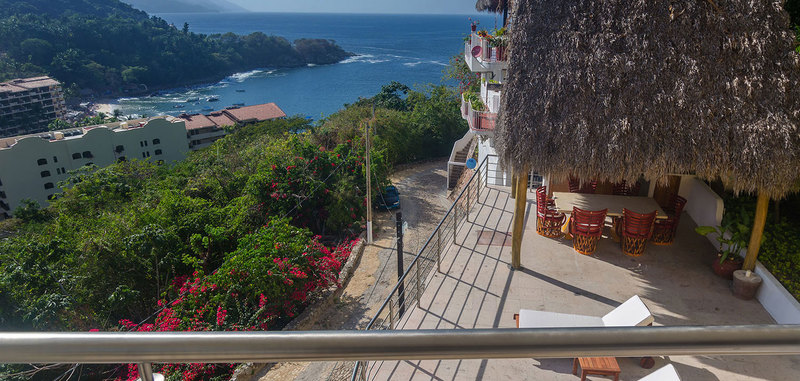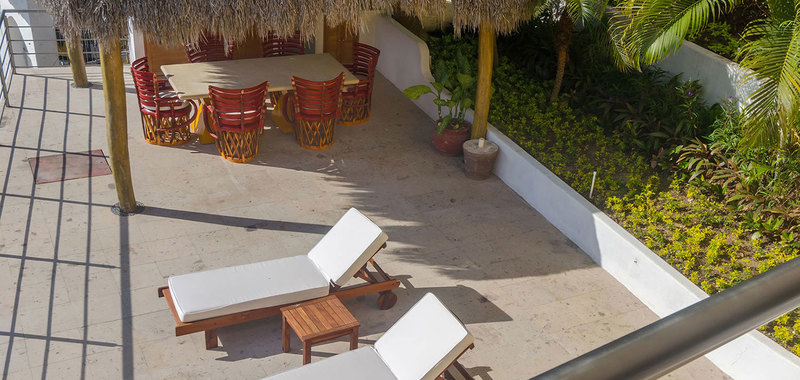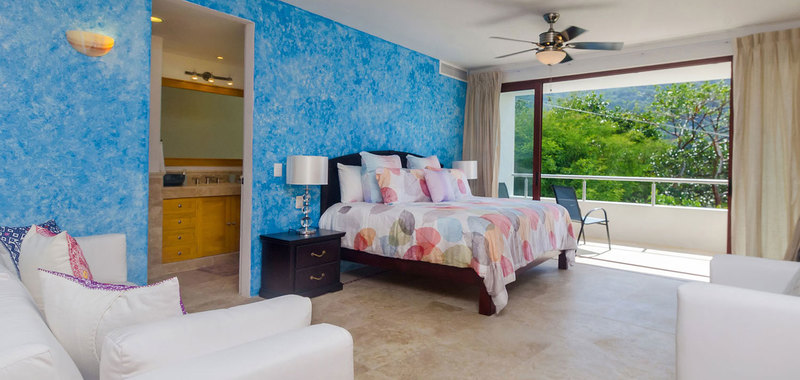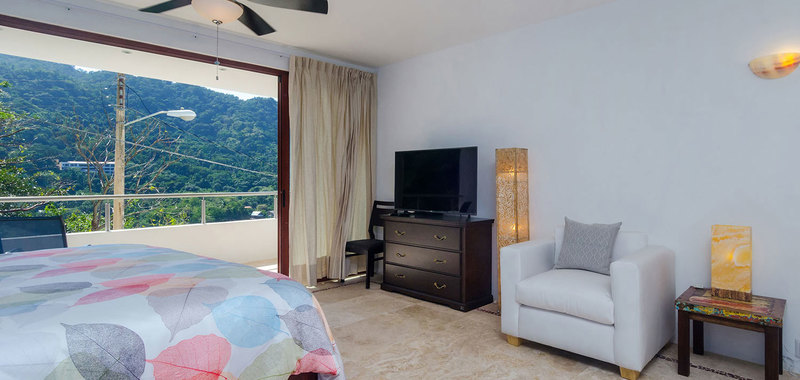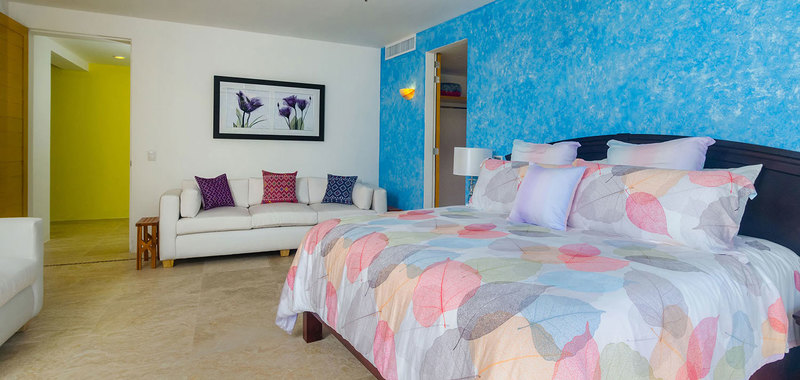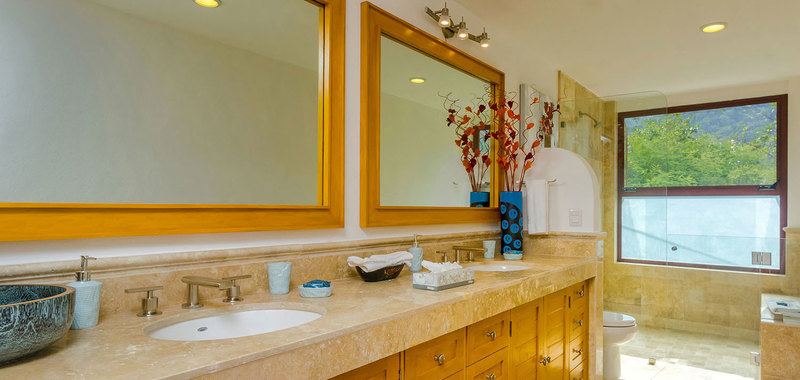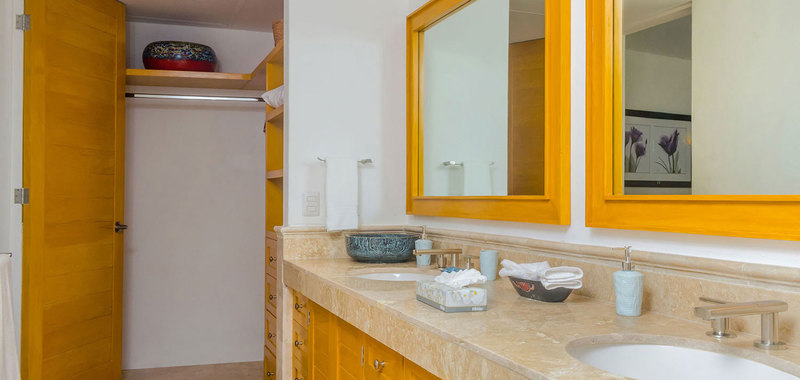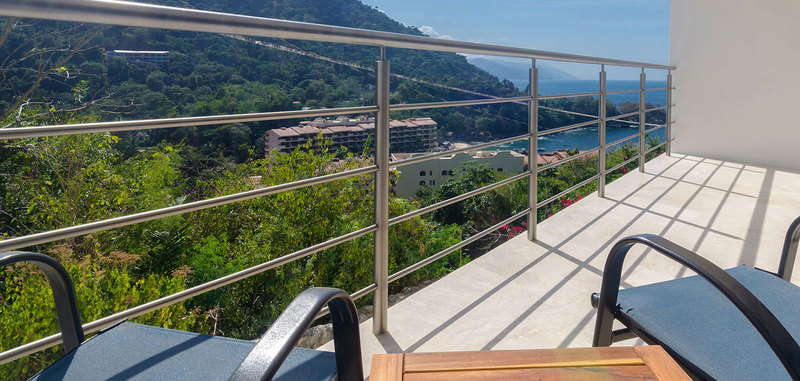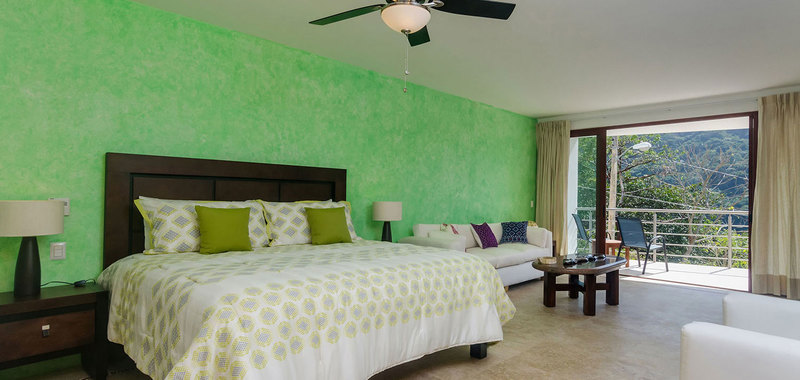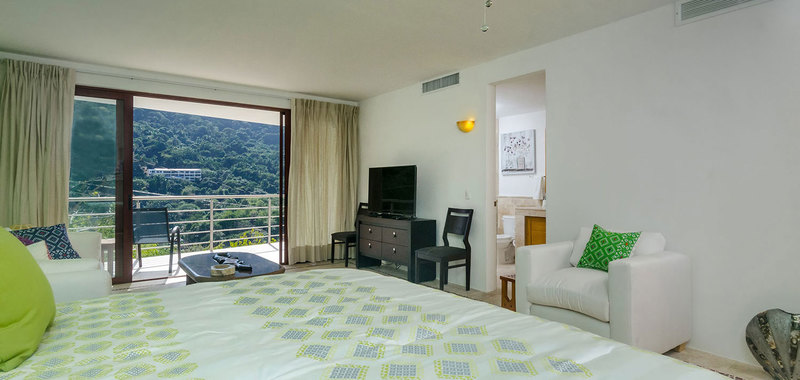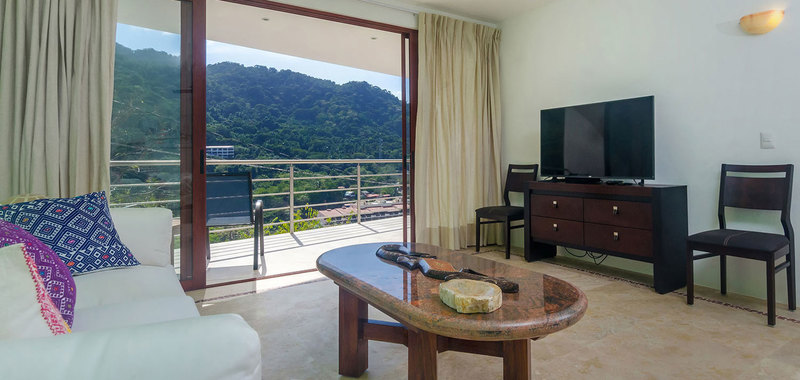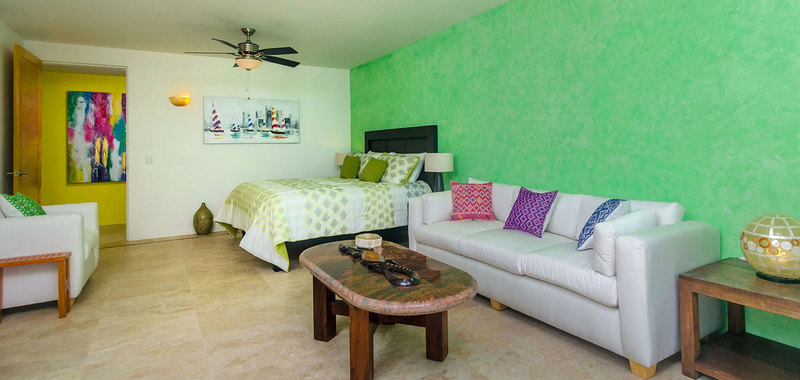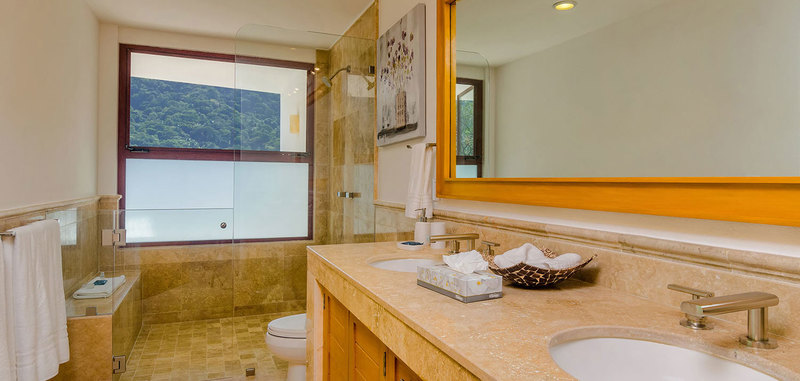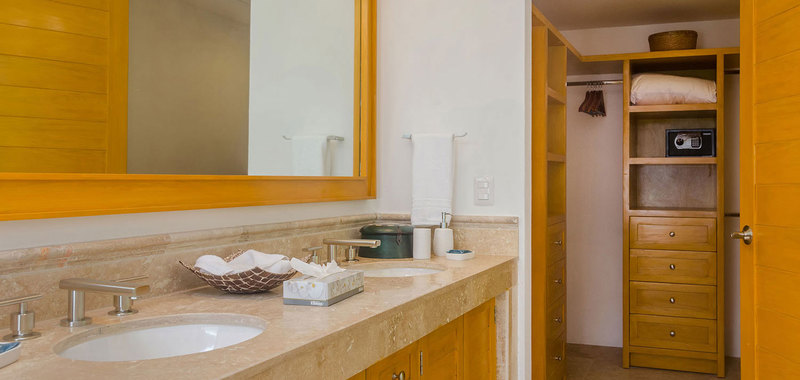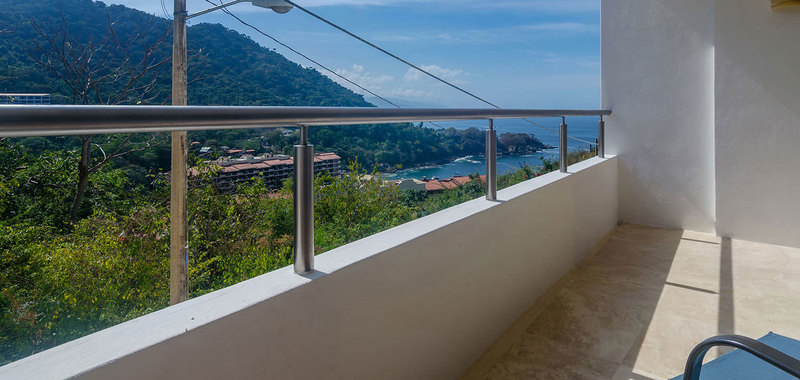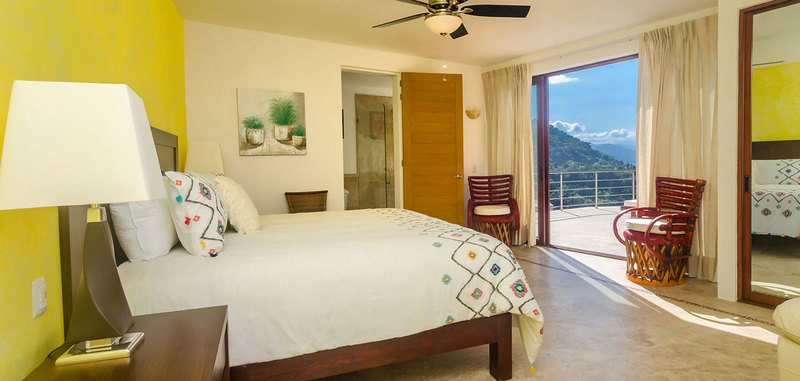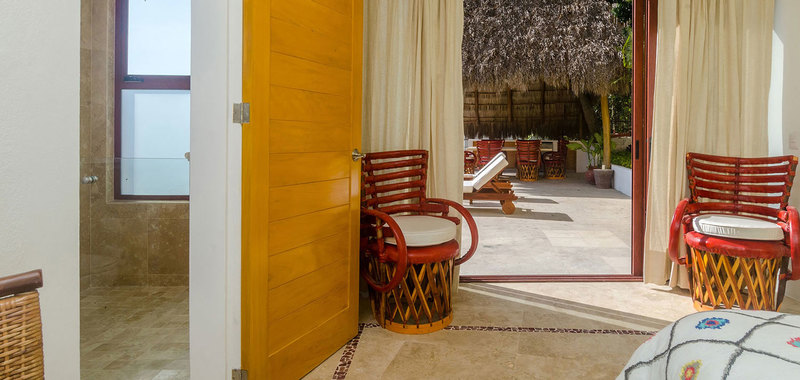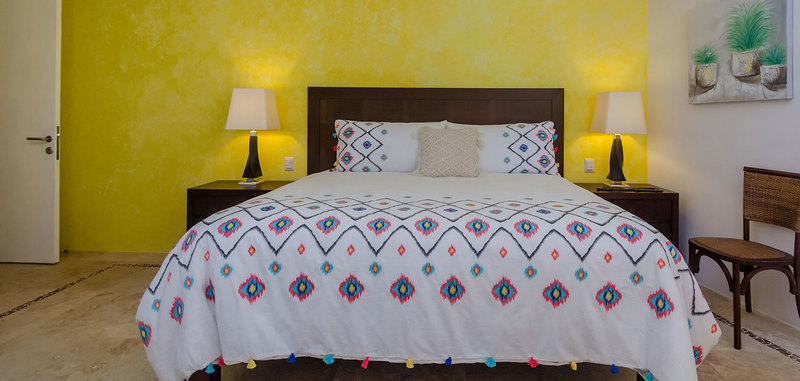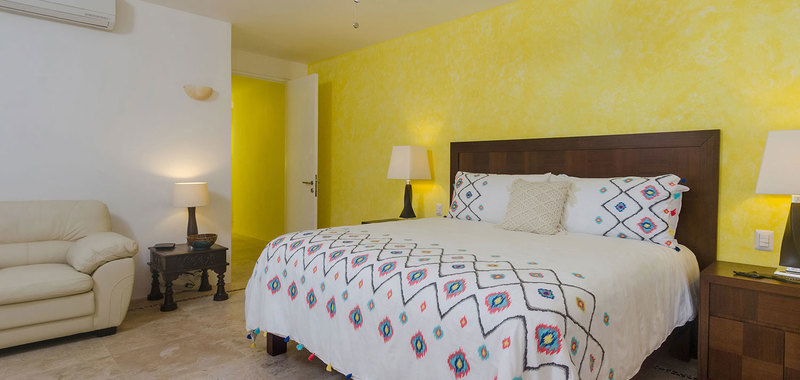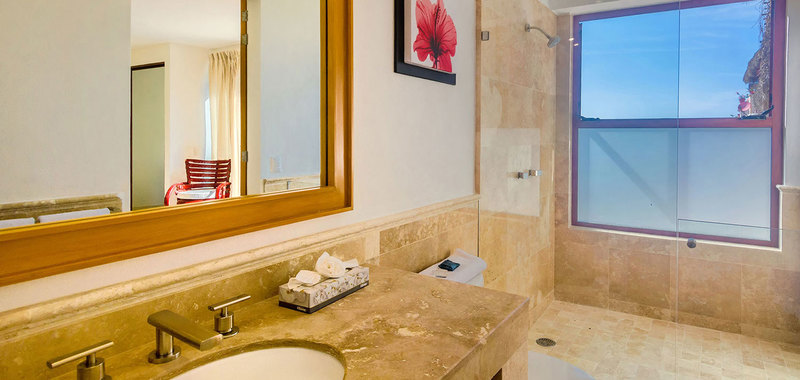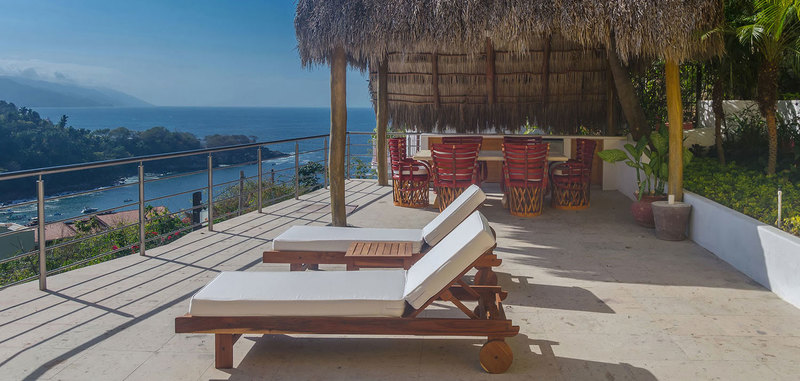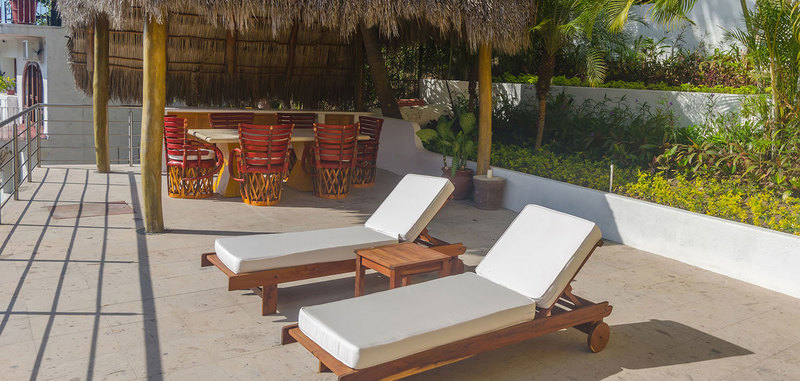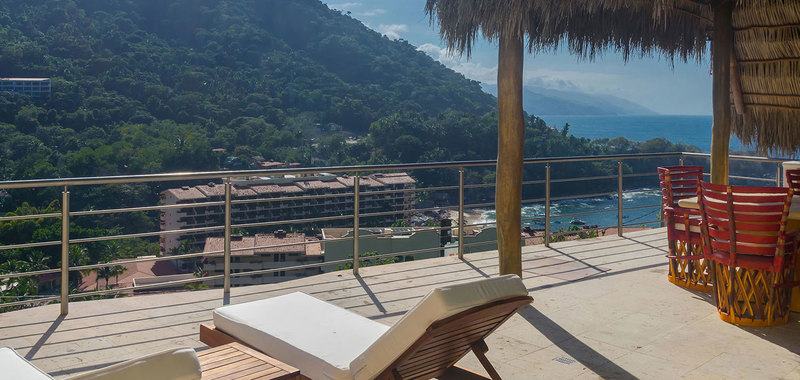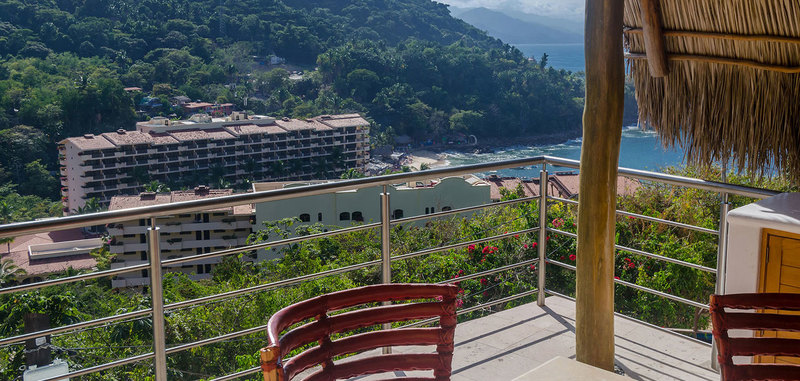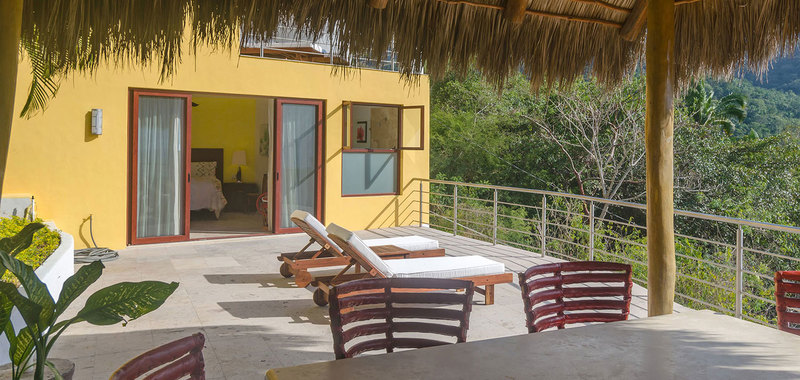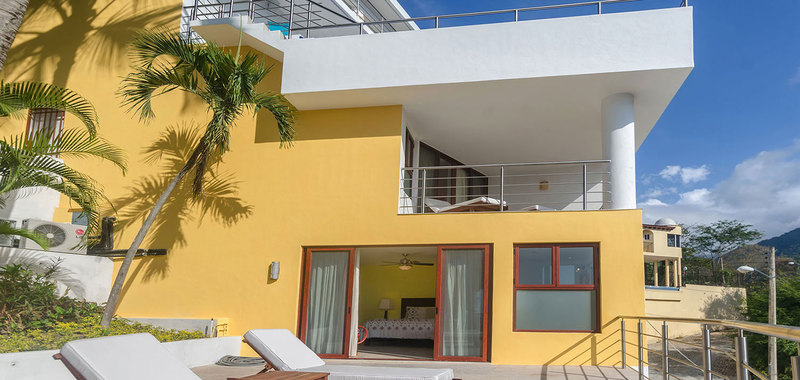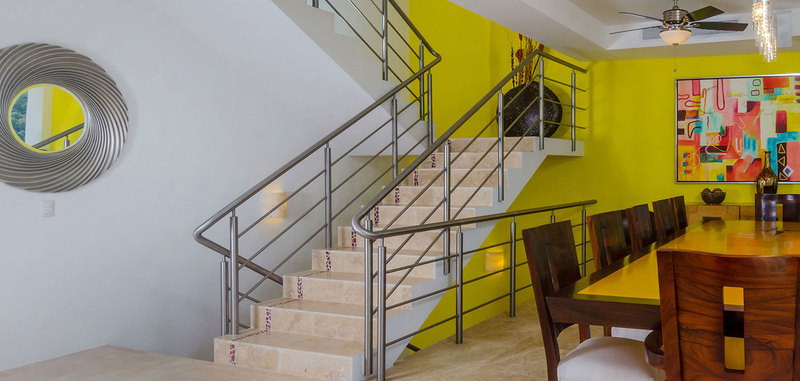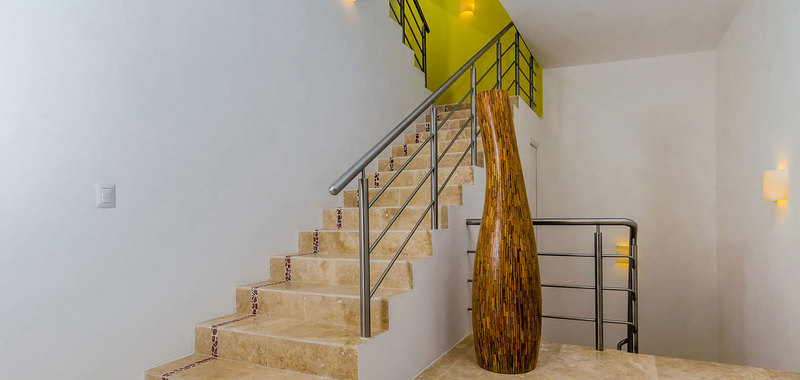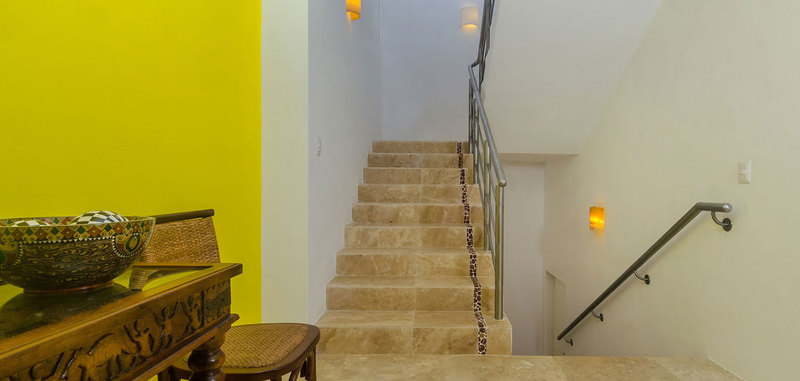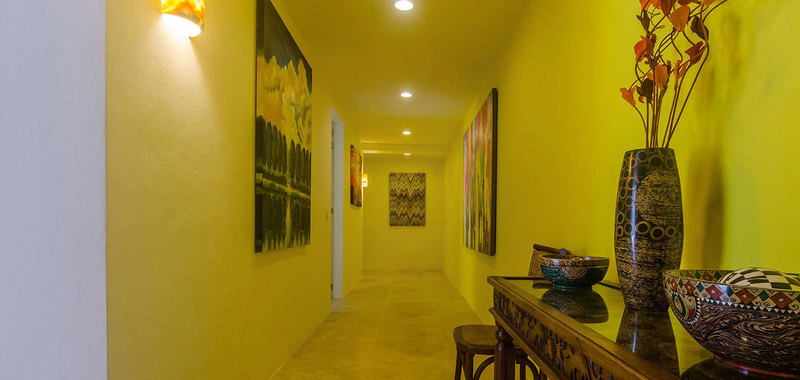 Set in the tropical jungle hillside of Lomas de Mismaloya, 15 minutes south of downtown Puerto Vallarta, Villa Bendita offers fantastic views, overlooking Mismaloya Beach and cove, open ocean, mountains and coastal views. Spectacular sunset views year-round from all levels of this multilevel villa.
Recently remodeled, Villa Bendita features a very large terrace with heated infinity pool and Jacuzzi. The outdoor large palapa with wet bar and the covered patio area offer 2 shaded outdoor view dining areas. Ample sunning areas, with Cantera flooring throughout the terrace.
Staff of 5 included in the rental, cook and waiter, for breakfast and lunch, chef and waiter for dinner and dessert service and a housekeeper. Staff service hours are from 7am to 11pm.
Living room Entertainment cabinet with 75" LCD TV, Satellite TV, home theater surround sound, DVD and X box 360 game system, with "X Box Live" connection and various X Box 360 games. Game Room with pool table, poker table, blackjack table, foosball table, and craps table. The outdoor garden features mature palm trees, mango trees and exotic local plants, offering a very tropical feel, while enjoying all the modern conveniences.
All seven bedrooms have ensuite full baths, ocean view decks and new furnishings.
Just a short walk down the hill to enjoy Mismaloya beach, one of the nicest sandy beaches on the South Side of Puerto Vallarta. The more sparsely populated South Side of Vallarta offers a more laid-back, tropical atmosphere to enjoy the simple things in life, like a spectacular sunset, with margarita in hand, with friends and loved ones. Villa Bendita can be rented as either a 4, 5, 6 or 7 bedroom rental. Families and children are welcome.
Come enjoy the sunsets and views at Villa Bendita and you may fall in love with the views of the Night of the Iguana peninsula and Mismaloya beach and cove.
Bedrooms: 7 Bedrooms

Master Bedroom 1: 1 king
Ensuite Bath

Master Bedroom 2: 1 king
Ensuite Bath

Master Bedroom 3: 1 king
Ensuite bath
Bedroom4: 1 king
Ensuite bath
Master Bedroom 5: 1 king
Ensuite bath
Master Bedroom 6: 1 king
Ensuite bath
Bedroom 7: 1 king
Ensuite bath
Amenities
Bed sizes: 7 king
7 Full/2 Half baths
Air conditioning: Central, Zone
Pool: Heated
Jacuzzi
Internet: High speed wireless
Phone
Staff: 5
XBox Game Systems /iPod /purified water
CD Player
DVD Player